IT Uninterrupted: Always-on Advice from IT Experts
Learn about the ins and outs of IT resilience from industry leaders
For organizations of every kind, the demands on IT systems are becoming more essential—and more complex. While technological innovations offer huge opportunities, the task of keeping your data and application protected and "always on" is also becoming increasingly daunting.
Luckily, you don't have to go it alone: Learn from industry leaders and experts who have practical guidance and proven advice that makes keeping up with the blistering pace of modernization not only easier, but yields big rewards with customer experiences and innovation.
Join our virtual event series IT Uninterrupted: Always on Advice from IT Experts, where we'll explore and dissect exactly what it means to be resilient in the modern IT landscape—and how you can lead your organization to IT resilience. Benefit from insightful discussions and expert advice on a growing range of topics, including disaster recovery, continuous data protection, ransomware, cloud strategies, application mobility, and more.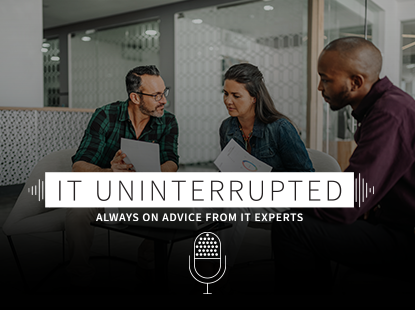 Best Practices in Disaster Recovery Planning
As IT application availability requirements continue to evolve, technology continues change to meet the new requirements.  Join us as we discuss planning considerations for bringing your virtualized workloads into the next generation of IT resilience.  You will learn about data center options to consider as part of your recovery strategy, business and technical trade-offs that will have to be made, capacity planning considerations, and testing approaches to that are possible that will optimize application up-time.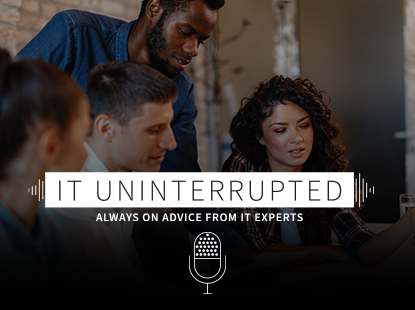 Intro to API's with Postman
As technology shifts to software defined everything, the ability to understand and explore APIs is becoming a necessary skill for every IT professional. This migration away from a historical "point and click" exploration skillset can be jarring and leave individuals wondering how to get started. In this session, Gijsbert Janssen van Doorn and Wes Carroll will provide an overview of how to get started understanding APIs, different interaction types, and authentication methods. We will also be showing you how to leverage the popular API client Postman to make learning and exploring APIs easy and repeatable.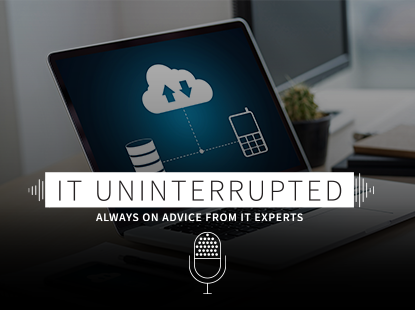 Discover the Economic Impact of DR in the Cloud
Considering a move to the cloud? Moving your disaster recovery (DR) to the cloud is a good place to start or expand cloud adoption. As the role of the cloud continues to evolve in modern IT, you may be asking what strategy or cloud model should I deploy? Big benefits like cost savings and ease-of-use are some of the reasons many companies are shifting from on-premises to cloud for their DR, but navigating the right approach while balancing tradeoffs is important. Join this session with experts Enrico Signoretti, Gigaom Research Analyst, Derek Adair, Zerto Cloud Architect, and Caroline Seymour, Zerto VP of Product Marketing, to explore the technical and economic benefits of moving DR to the cloud and find the right options and approach.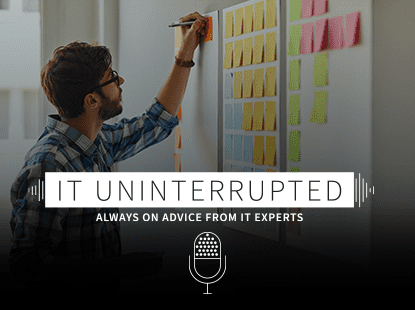 Rethinking RFPs in an Always-On World
In a world of 24/7 availability, reducing downtime and data loss are priorities. The expectations of disaster recovery, backup and cloud mobility are changing. Performance requirements, ease of use, and automation are more important than ever. Join Andy Fernandez on a discussion focusing on the future of RFPs and tips for your organization to find the right platform and avoid legacy solutions and outdated tools. You'll leave this session with a clear understanding of what the disaster recovery and data protection RFPs of the future will look like.
How to Evaluate and Lock In Your Container Data Protection Strategy
With IT teams still working to understand and implement a strong container strategy, containers are expected to become the top choice for production deployment. As containerized applications move into production, they require a container-centric data protection solution.
But where do you start? How do you determine where you stand in your readiness to protect these workloads? Is an incumbent backup solution sufficient, or does it leave gaps? Where does cloud DR fit in as it's intricately linked to containers deployment?
Caroline Seymour, Zerto VP of Product Marketing, interviews Zerto architect, Deepak Verma, and Christophe Bertrand, ESG senior analyst and author of the ESG Data Protection Trends and Strategies for Containers eBook. Together, they'll reveal and discuss key findings from the report.