Zerto Technology Alliances
Technology Partners work with Zerto on a variety of joint initiatives to position and market the full end user solutions stack for enterprise IT.

Microsoft
Microsoft Azure is a growing collection of integrated cloud services that developers and IT professionals use to build, deploy, and manage applications through a global network of datacenters. With Azure, customers get the freedom to build and deploy wherever they want, using the tools, applications, and frameworks of their choice. With over 160 physical datacenters, Azure is the largest Cloud platform worldwide. With Zerto, Microsoft Azure is a fully supported target platform for disaster recovery and migration of mission and business-critical VMs and data. With Zerto's platform and Azure, customers eliminate the need to provision and manage their own disaster recovery site and enable significant cost savings. Microsoft and Zerto have a strategic partnership to enable customers on a path to Azure.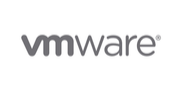 VMware
VMware vSphere is the efficient and secure platform for hybrid-clouds, fueling digital transformation by delivering simple and efficient management at scale, comprehensive built-in security, a universal application platform, and seamless hybrid cloud experience. Combining vSphere with the Zerto IT Resilience Platform underpinned by its leading Continuous Data Protection engine, delivers an always-on experience by converging DR, backup and cloud mobility into on single, scalable platform.
Zerto is a member of VMware's Technology Alliance Partner (TAP) program at the Advanced tier and part of VMware Marketplace. As a design partner, Zerto continues to drive innovation and further integration with VMware vSphere.

Hewlett Packard Enterprise
Zerto is part of the Hewlett Packard Enterprise (HPE) Complete Program, a one-stop shop for leading products coupled with HPE technologies delivering interoperability, reliability, and validation for the end-to-end solutions.
Customers can purchase Zerto from HPE and HPE resellers, enabling IT resilience for HPE validated solutions. It allows customers using Zerto to tap into the HPE ecosystem to increase IT agility while reducing risk, complexity and cost that can be associated with multi-vendor deployments.
The Zerto platform converges backup, disaster recovery, and cloud mobility solutions into a single, simple, scalable platform that integrates with the HPE servers, 3Par, Nimble, MSA Storage, StoreOnce and Hyper converged systems.

IBM
Protect your data and applications within a dedicated, private cloud on the IBM Cloud in just a few clicks.
VMware Cloud Foundation and VMware vCenter Server on IBM Cloud for IT Resiliency powered by Zerto.
Seamlessly protect, expand or migrate your VMware vSphere or Microsoft Hyper-V workloads onto IBM Cloud's high-performance infrastructure. IBM Cloud was designed and built to serve large enterprise customers with substantial virtual workloads. It is designed specifically with the ability to scale, on demand, to hundreds and even thousands of VMs, throttling up or down as your business needs change. And paying only for what you use.
This integrated solution enables simple, automated recovery, migration and mobility of existing VMware vSphere and Microsoft Hyper-V workloads to one of IBM Cloud's 50+ data centers around the world.
You have full access to the native VMware and Microsoft stack and Zerto management to manage resources, business continuity and disaster recovery (BC/DR). The user experience is similar to existing workloads but with the added ability of simple and predictable usage-based pricing. The solution enables you to transform static server and network infrastructures into dynamic resource pools, which can be provisioned on demand, based on their changing business requirements, as well as protect existing workloads with recovery point objectives (RPO) measured in seconds and recovery time objectives (RTO) measured in minutes.
Always 'On'
Certified and validated by Vmware
Customer self-managed access to VMware stack
Accelerated hybrid cloud adoption
Private, dedicated cloud managed by customer
Predictable usage-based pricing
Fully automated and orchestrated failover and failback
Non-disruptive, no charge IT Resiliency testing
No charge network bandwidth (intra cloud protection)
Leverage full Bluemix catalog
No impact to current VMware workloads and applications.
Optional IBM provided managed services

Amazon Web Services (AWS)
Amazon Web Services offers a broad set of global cloud-based products including compute, storage, databases, analytics, networking, mobile, developer tools, management tools, IoT, security and enterprise applications. These services help organizations move faster, lower IT costs, and scale. AWS and Zerto have a strategic partnership to provide on-prem to AWS Disaster Recovery and Migration platform to AWS customers.

Google Cloud
Seamlessly and migrate VMware workloads to Google's VMware-as-a-service solution without changing your applications and take Disaster Recovery (DR) to the cloud. Continue to run your workloads natively in a private software-defined datacenter (SDDC) stack while leveraging the same tools and processes as you use on-premises today. Save time that can be used to develop next-gen hybrid apps and services while reducing the operational burden on IT. Increase business agility by unlocking intelligent insights with Google services via artificial intelligence (AI) and machine learning (ML) to analyze your data in real time and better connect with your customers. This solution runs on an isolated and dedicated all-flash, hyperconverged bare metal stack that can host your most demanding applications. In this shared-nothing environment, you have high-speed, low-latency access to Google Cloud's public services and dedicated use of all its computing power.

Oracle
Oracle Cloud VMware Solution provides a customer managed, native VMware-based cloud environment, installed within a customer's tenancy. It offers complete control using familiar VMware tools. Move or extend VMware-based workloads to the cloud without rearchitecting applications or retooling operations. Through this partnership, enterprises on Oracle Cloud VMware Solution will have access to all the industry-leading benefits of Zerto's IT Resilience Platform™–continuous data protection, best-in-class RPOs and RTOs for recoverability, data migration, and more.

Pure Storage
Pure Storage accelerates business transformation. The company's disruptive, software-driven storage technology combined with a customer-friendly business model drives business and IT transformation for customers through dramatic increases in performance and efficiency at lower costs. Pure Storage and Zerto have a strategic partnership to deliver on prem Disaster Recovery and cloud integrated infrastructure.

Nutanix
Nutanix makes IT infrastructure invisible with an enterprise cloud platform that delivers the agility and economics of the public cloud – without sacrificing the security and control of on-premise infrastructure. Nutanix mission is to help IT teams focus on the applications and services that power the business. Nutanix and Zerto have a strategic partnership which provides an always-on-infrastructure with Enterprise Disaster Recovery and Cloud integrated infrastructure.

INFINIDAT
INFINIDAT is the one storage vendor you can turn to for all your storage needs. INFINIDAT delivers enterprise-proven storage that has 7-nines availability and over 1M IOPs of performance at microsecond latency. INFINIDAT innovations enable the highest storage density in a single 42U rack – the primary contributor to their disruptive price. INFINIDAT and Zerto deliver Enterprise Class Disaster Recovery, Hybrid Cloud and Infrastructure Migrations solutions.

Kaminario
Kaminario, the leading all-flash storage company, is redefining the future of modern data centers. Its unique solution enables organizations to succeed in today's on-demand world and prepares them to seamlessly handle tomorrow's innovations. Only the Kaminario K2 all-flash array delivers the agility, scalability, performance and economics a data center requires to deal with today's cloud-first, dynamic world and provide real-time data access — anywhere, anytime. Kaminario and Zerto deliver market leading Disaster Recovery, Hybrid Cloud and Infrastructure Migration solutions.

Pivot3
Pivot3 gives IT leaders the infrastructure to master a software-defined approach to business that enables faster application deployment and meets ever increasing end-user expectations for always-on data availability and instant access to information. Pivot3 eliminates expensive data center infrastructure delivering agile, scalable, and cost-effective solutions that drive innovation and align with the demands of business.  Zerto delivers Disaster Recovery and near-synchronous replication for Pivot3 HyperConverged and Storage infrastructure as well as Hybrid Cloud solutions.

ExaGrid
ExaGrid is the only company that implemented deduplication in a way that fixed all the challenges of backup storage. ExaGrid's unique landing zone and scale-out architecture provide the fastest backups — resulting in the shortest fixed backup window, the fastest local restores, fastest offsite tape copies, and instant VM recoveries while permanently fixing the backup window length, all with reduced cost up front and over time.  Exagrid and Zerto deliver integrated BackUp and Disaster Recovery infrastructure which is easy to deploy and manage.

Embotics
Embotics vCommander is an easy-to-use, platform-neutral CMP with the fastest time-to-value in the industry. It allows IT organizations to deliver IT-as-a-Service from a single console while continuously monitoring resources to optimize the automation, deployment, and configuration of IT services across private, public and hybrid clouds. Embotics is bringing power and simplicity to cloud management. Zerto is integrated into Embotics vCommander for easy management and deployment.

Quantum
Quantum is a leading expert in scale-out storage, archive and data protection, providing intelligent solutions for capturing, sharing and preserving digital assets over the entire data lifecycle.  With a comprehensive portfolio Quantum enable customers to address their most demanding workflow challenges and opportunities. Quantum and Zerto deliver Disaster Recovery solutions and infrastructure as well as Public Cloud onramp and DR.

Western Digital
Western Digital Corporation (WDC) is a leader in data infrastructure. WDC Data Center Systems (DCS) is a division of Western Digital that focuses specifically on the Enterprise Data Center. DCS provides IntelliFlash Primary Flash Arrays, Platform-ready Ultrastar Disk Subsystems and Storage Servers as well as the ActiveScale Object Storage for long-term archive.
WDC IntelliFlash primary storage arrays work with Zerto's IT Resilience Platform to achieve high performance for challenging enterprise workloads while delivering continuous data protection with orchestration and automation. IntelliFlash Array alternatives include all-flash, high-density flash, NVMe and hybrid (spinning disk and flash). All of these systems run on a single code base with all-inclusive features and a wide range of file and block storage connectivity options.

Turbonomic
Turbonomic delivers an autonomic platform where virtual and cloud environments self-manage in real-time to assure application performance. Turbonomic's patented decision engine dynamically analyzes application demand and allocates shared resources to maintain a continuous state of application health.

EnsureDR
Downtime due to recovering from a disaster mean lost business. EnsureDR addresses the one area of disaster recovery (DR) often overlooked – regular testing of the disaster recovery plan. EnsureDR makes sure in advance that the DR plan will work when you need it by automatically performing DR tests every month. EnsureDR automatically performs the DR tests and identifies weaknesses in the plans introduced when the environment changes. EnsureDR even sends you a report when the tests complete. Fully testing the DR recovery plan before an actual disaster situation substantially improves the likelihood of DR success. EnsureDR is an indispensable component to ensuring quick recovery from disasters.