Manage Workloads on Oracle Cloud VMware Solution
Zerto integrates seamlessly with Oracle's Cloud VMware Solution, orchestrating workload migration, disaster recovery (DR), and data protection
Gain Complete Control with Oracle Cloud VMware Solution
Migrate, protect, and recover workloads to Oracle Cloud VMware Solution
Why Zerto for VMware on Oracle Cloud?
Zerto's integration with Oracle Cloud VMware Solution offers complete control of hybrid and multi-cloud environments with the same experience as on-premises VMware. Zerto integrates seamlessly with Oracle Cloud VMware Solution, orchestrating workload migration, disaster recovery (DR), and data protection with complete visibility across environments.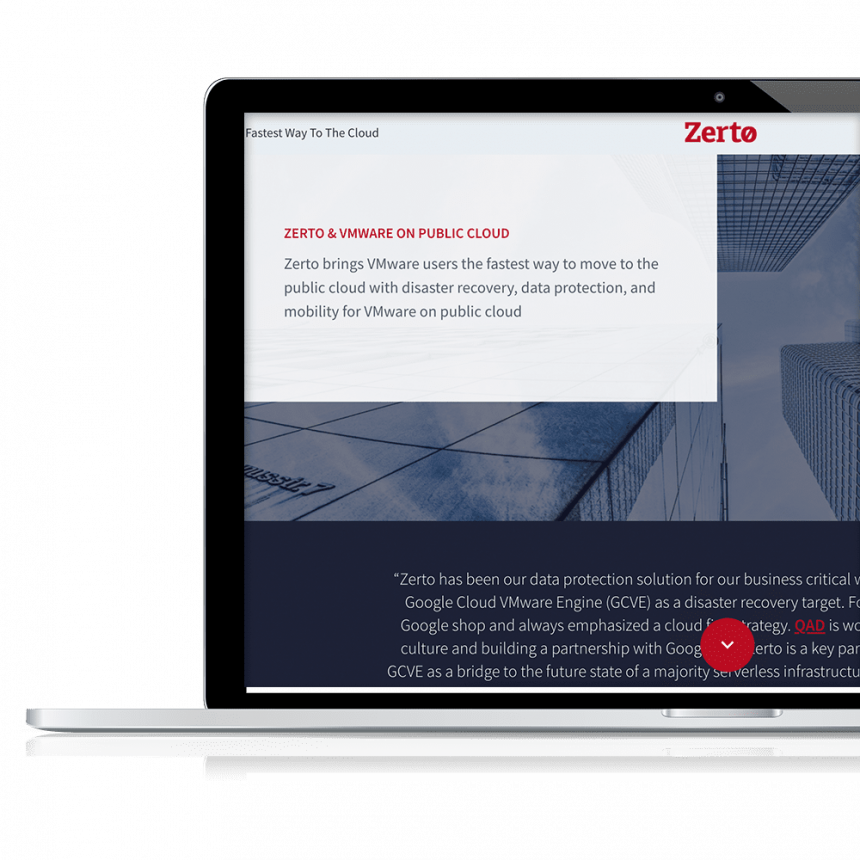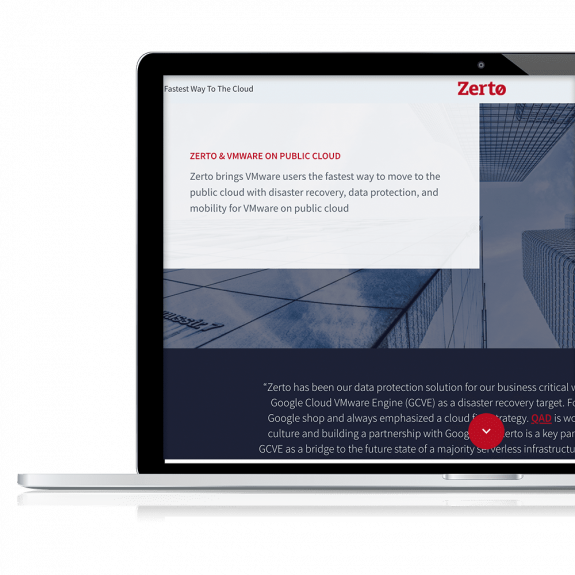 Get Continuous Data Protection for Oracle Cloud
Zerto's continuous data protection (CDP) helps you avoid downtime by eliminating the time gaps and data loss inherent to snapshots and backups. Innovative consistency groupings simplify recovery by ensuring large Oracle databases and their associated applications are protected as a unit and can be restored in the right order, to the same point in time. Industry-leading RPOs of seconds and RTOs of minutes get your business back up and running with minimal disruption.
Be installed and replicating in under two hours. No professional services, no resource overheads, simple.
How the Zerto Solution Works
Zerto's software-only solution ensures enterprise-class protection of your environment no matter the size with components that include:
Key Benefits of Zerto for Oracle Cloud
Want to see more? Schedule a demo customized to your unique needs.
Want to give Zerto a try? Get a free 14-day license and step-by-step instructions on deploying Zerto in your environment.
Using Zerto with Oracle Cloud VMware Solution
With Oracle Cloud VMware Solution, enterprises using Oracle databases (and applications that use those databases) have an additional choice for their recovery sites.
Best Practices for Deployment of Zerto with VMware-as-a-Service
Zerto & VMware: The Fastest Way to the Cloud
Zerto brings VMware users the fastest way to move to the public cloud with DR, data protection, and mobility.