Disaster Recovery You Can Trust
We deliver industry leading Recovery Point Objectives (RPOs) and Recovery Time Objectives (RTOs) that eliminate data loss and downtime
Confidence in Your Disaster Recovery Planning
Unplanned downtime from natural disasters, ransomware attacks, and outages are the biggest availability threats to an organization. With an effective disaster recovery plan and solution in place, organizations become resilient and can easily resume operations with minimal downtime and data loss. With Zerto, wherever you are today or will be tomorrow, your DR plan will be covered.
DIY in your own data center with VMware vSphere, Microsoft Hyper-V, and next gen like Red Hat OpenShifts.
Disaster Recovery On-premises
Disaster Recovery to the Cloud
Disaster Recovery in the Cloud
Disaster Recovery as a Service
Be Confident with Continuous Data Protection
The Zerto solution based on continuous data protection (CDP) with near synchronous replication and unique journaling technology enables organizations to recover from any disruption, including ransomware, outages and more, with the lowest recovery point objectives (RPOs) and fastest recovery time objectives (RTOs) in the industry, dramatically limiting data loss and downtime. Zerto's software-only solution ensures enterprise-class protection of your environment no matter the size with capabilities that include:
Set it up and forget it. Fast installation and setup get you up and running in minutes, not hours or days. Our easy to use interface offers centralized protection and management with one experience whether on-premises or cloud. Built-in orchestration and automation enable faster protection and management of workloads at scale with minimal touch. All of your recovery settings are configured up-front, such as boot order and re-IP failover, well before any disaster or other disruption occurs—greatly simplifying the recovery process. it's so simple, any member of your IT team can perform a recovery it in just three simple clicks to easily recover files, VMs, applications or entire sites. Even test failovers can be run at any time with zero impact on production or protection.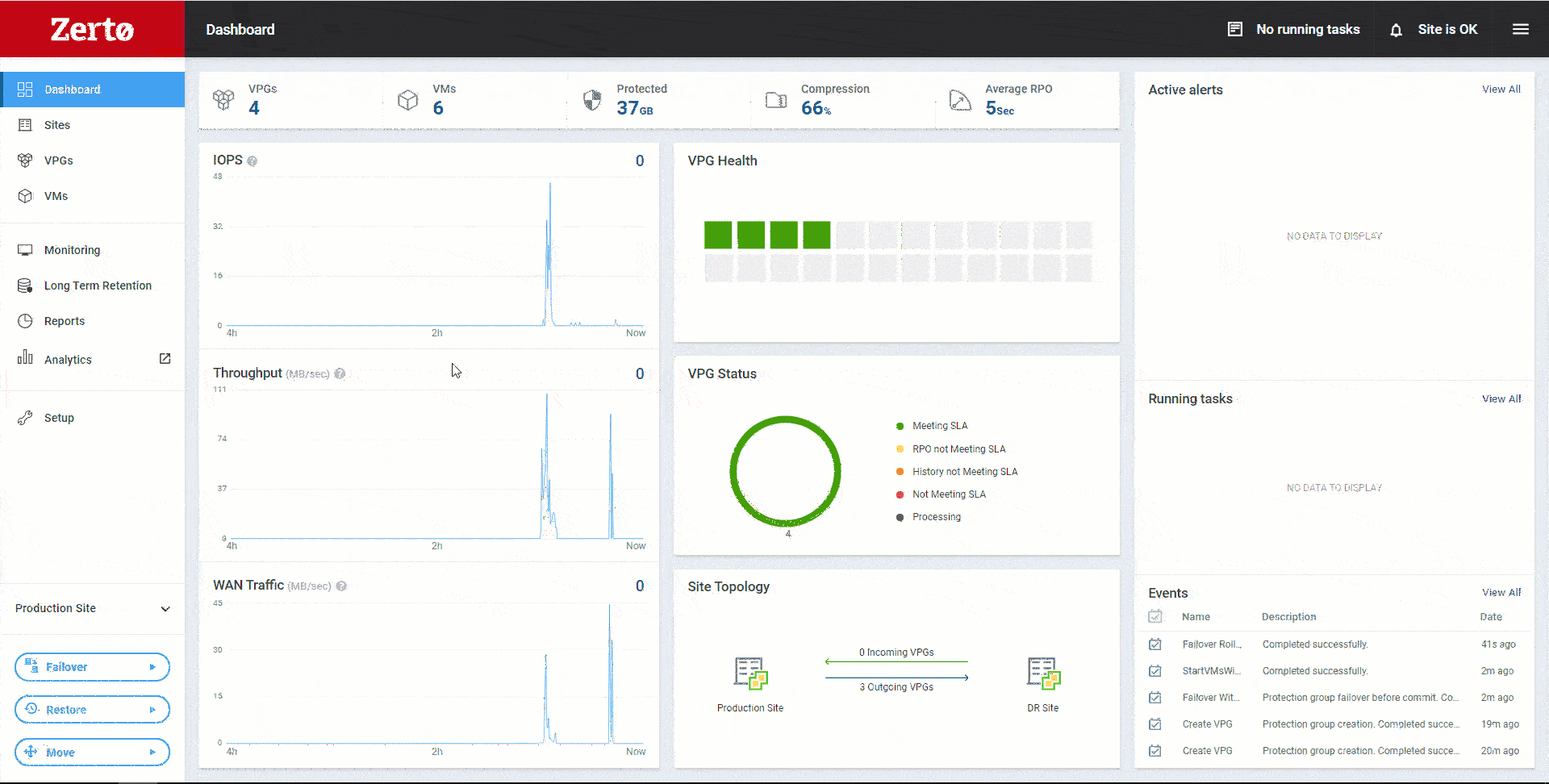 Seamless Cloud and On-premises Integration
Experience seamless integration between any on-premises infrastructure and cloud target site. The Zerto solution is software-only with always-on replication, removing the need for scheduling, agents, and appliances. Its hypervisor-based replication works with both VMware vSphere and Microsoft Hyper-V, for on-premises integration with no impact to production environment.
It's also purpose-built for the cloud, with seamless VM mobility and conversion from on-premises to native cloud, converting workloads to run on different cloud platforms and leveraging native cloud services for resource management, auto-scaling, and cost-effective storage—with limitless burst capacity and no running VMs until needed during failover.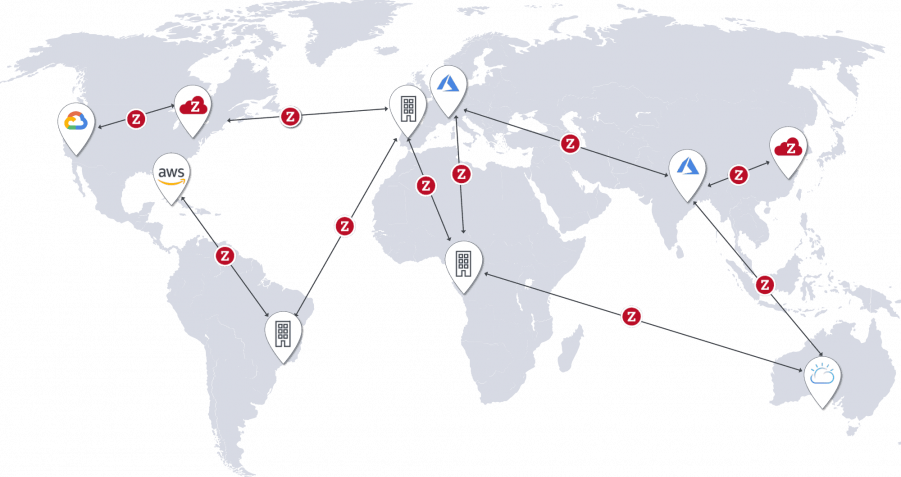 Powerful Visibility and Analytics
Stay a step ahead of any disasters or outage and see what is happening in your datacenter anytime and anywhere. Analytics included in the Zerto solution, provides one single, comprehensive view of your entire multi-site, multi-cloud environment.
Built-in intelligent dashboards and reports provide real-time and historical analysis of the health and protection status of your applications and data. Metrics such as average RPO, network performance, and storage consumption help you spot trends, identify anomalies, and troubleshoot issues.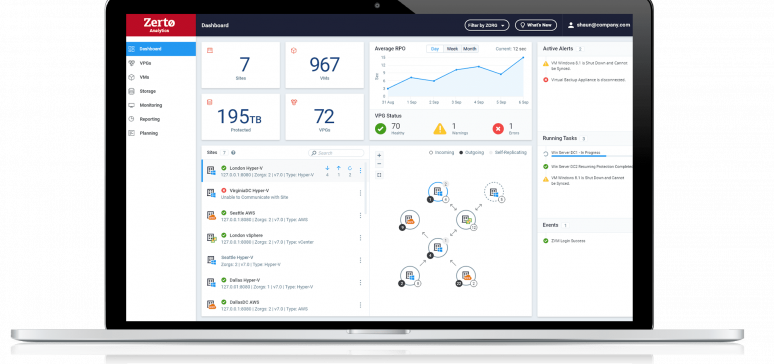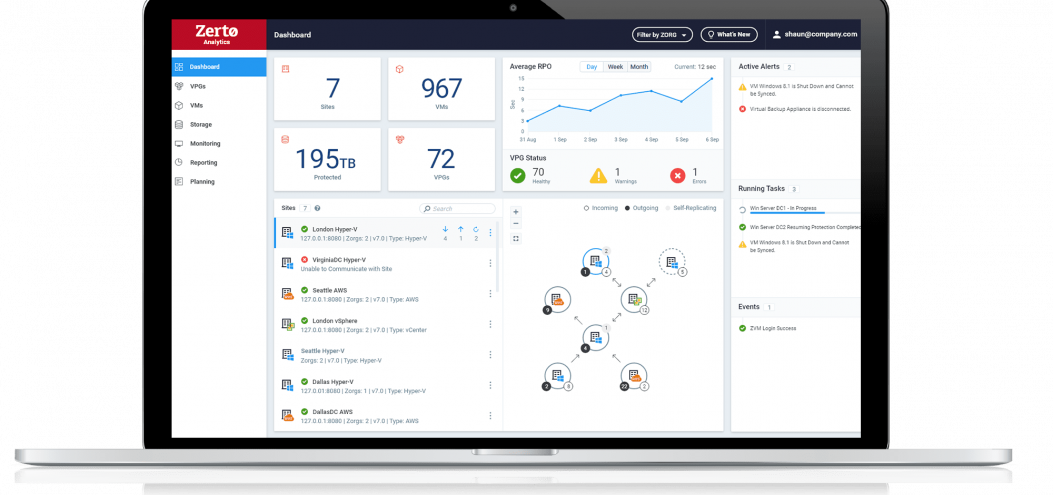 The powerful resource planning capability monitors and analyzes compute, storage, and network resources across on-premises environments and public, private, and hybrid clouds to give you confidence in your resource requirement needs. "What-if" scenario modeling delivers accurate planning of future storage, compute, and network resources.
Zerto Analytics helps you make better-informed decisions and with intelligent, predictive infrastructure planning you can achieve an efficient, IT-resilient mode of operation.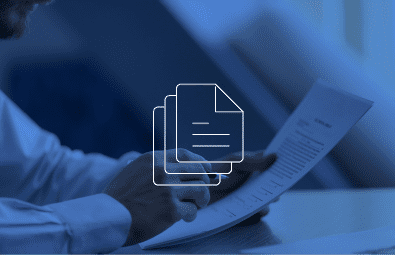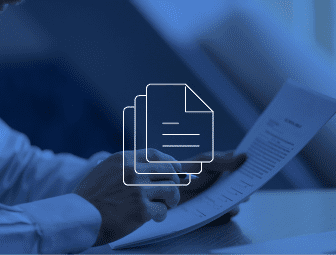 IDC – The State of Ransomware and Disaster Preparedness: 2022
Learn how IT leaders are approaching: cloud-first strategy and cloud-based disaster recovery, ransomware attacks, and data-related disruptions with continuous data protection.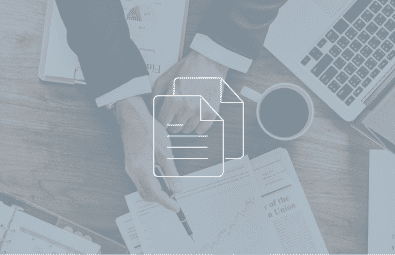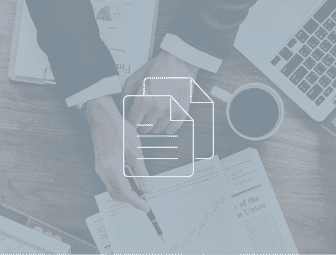 Zerto for Disaster Recovery
Recover from a disruption or an outage with the lowest recovery point objectives (RPOs) and fastest recovery time objectives (RTOs) in the industry.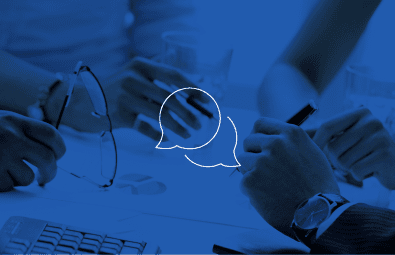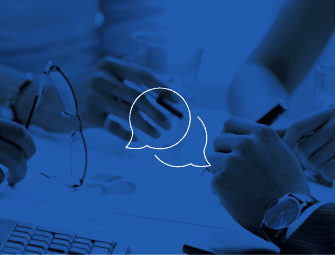 Blog: Disaster Recovery Series
Learn more about challenges and solutions related to disaster recovery and the protection of your business.
Real-Time Detection Meets Real-Time Protection
Watch the replay of our live-streamed Zerto 10 launch event, which featured our guest speaker Kevin Mitnick, and delivered exciting NEW announcements!