Mobilize and Protect VMware Workloads on Google Cloud
Zerto provides disaster recovery and cloud migrations to Google Cloud VMware Engine for VMware workloads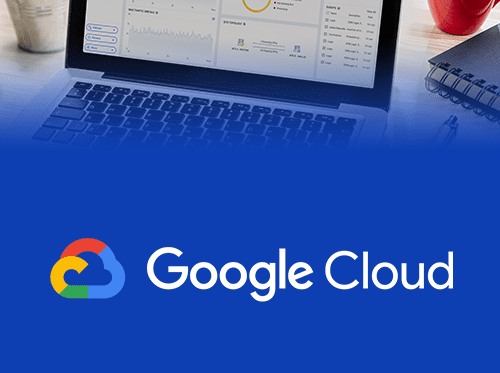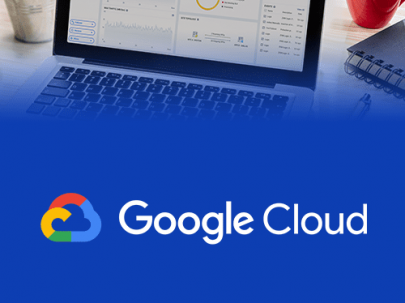 Expand Your Hybrid Cloud Options with Google Cloud VMware Engine
Protect and migrate workloads in Google Cloud.
Combine the Protection of Zerto with the Power of Google Cloud
Zerto's award-winning VMware-based replication and journaling technology lets you seamlessly migrate workloads and perform disaster recovery on Google Cloud VMware Engine without refactoring your applications.
Use the cloud with the same familiar vSphere tools and processes you use on-premises today. Free up time to develop next-generation hybrid apps and services while reducing the operational burden on IT. Unlock intelligent insights with Google services to analyze your data in real time and better connect with your customers.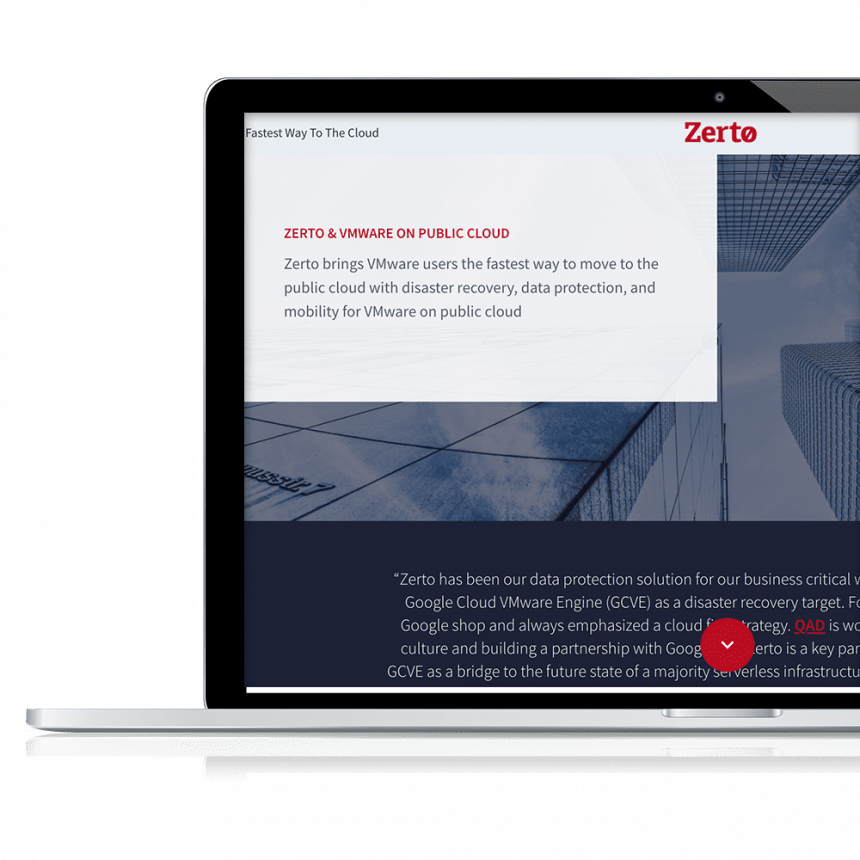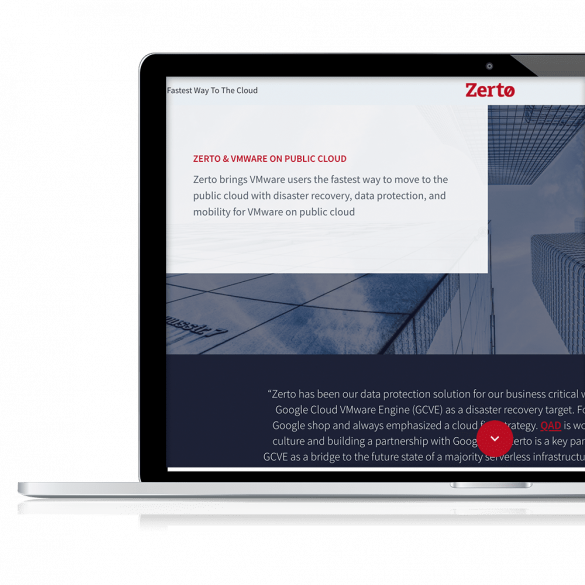 Why Zerto for VMware on Google Cloud?
The Zerto solution is designed for the hybrid and multi-cloud world, with the ability to replicate and failover between on-premises datacenters and Google Cloud VMware Engine.
Zerto provides a fast and easy way to leverage the value of Google Cloud. Configuration and usage with Google Cloud VMware Engine is nearly identical to on-premises VMware environments.
Be installed and replicating in under two hours. No professional services, no resource overheads, it's just that simple.
How Zerto for Google VMware Engine Works
Zerto's software-only solution ensures enterprise-class protection of your environment no matter the size with components that include:
Put Zerto on Google Cloud VMware Engine to Work
Ready to get started? Zerto supports these use cases for Google Cloud VMware Engine:
Migration to GCVE

: Migrate specific applications or entire datacenters to the cloud with seamless orchestration and no risk of losing data.
DR to GCVE

: Build or shift disaster recovery capabilities to the cloud, lower costs, and remove operational burdens.
Region-to-region DR within GCVE

: Replicate workloads running in Google Cloud VMware Engine to another GCVE site for intra-cloud DR.
Key Benefits of Zerto for VMware on Google Cloud
"Zerto has been our data protection solution for our business-critical workloads and now we can use Google Cloud VMware Engine (GCVE) as a disaster recovery target. We will use GCVE as a bridge to the future state of a majority serverless infrastructure and using Zerto with GCVE is a big step towards that goal."
Scott Lawson, Director of IT Architecture
QAD
Take a tour of our solution to learn about Zerto's features and benefits for yourself.
Want to see more? Schedule a demo customized to your unique needs.
The Hitchhiker's Guide to Disaster Recovery in the Cloud
Understand which cloud DR strategy is a fit for you and how Zerto can help to realize cost savings coupled with industry-leading data protection and performance.
Comparison: Zerto versus Legacy Disaster Recovery
Compare details about the key differentiators of Zerto versus legacy disaster recovery solutions.
Zerto & VMware on Public Cloud: Fastest Way to the Cloud
Zerto brings VMware users the fastest way to move to the public cloud with disaster recovery, data protection, and mobility.