Protect All Your Data. All the Time.
One continuous software experience for ransomware resilience, disaster recovery, and data mobility for on-premises and cloud
Automated disaster recovery and data mobility to help you achieve your IT goals.
Eliminate manual processes to recover, migrate, failover, and test with simple, automated, and intuitive orchestration. Accelerate your IT initiatives and focus on the business needs.


Automate and streamline disaster recovery, and migration operations to free up your team to focus on what's next for your organization.
Consolidate your tools for disaster recovery, and data mobility using a single, software-only solution. Gain up to 50% total cost of ownership (TCO) savings, minimize your need for hardware, and easily adopt cost-effective cloud.
Radically Reduce Data Loss and Downtime
Continuously protect, move, and recover enterprise applications and data at scale to, from and within any cloud.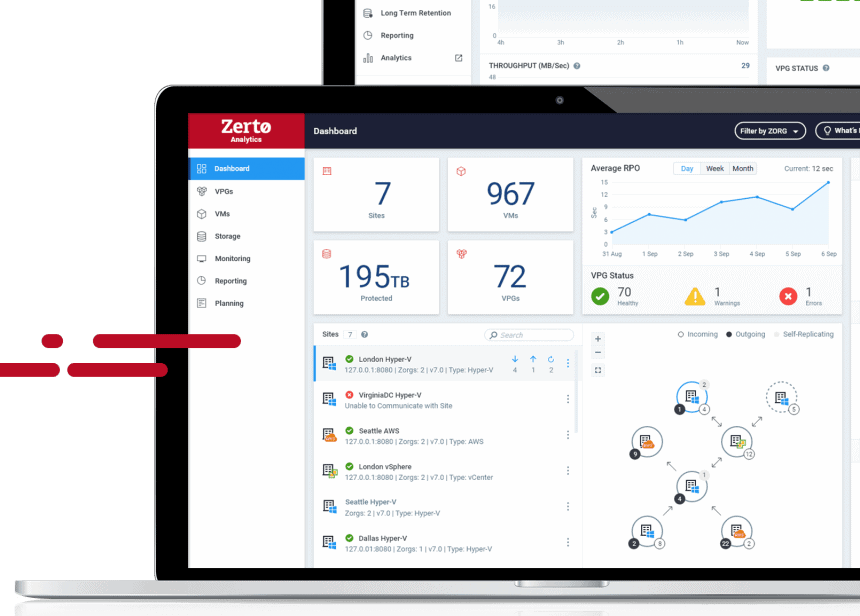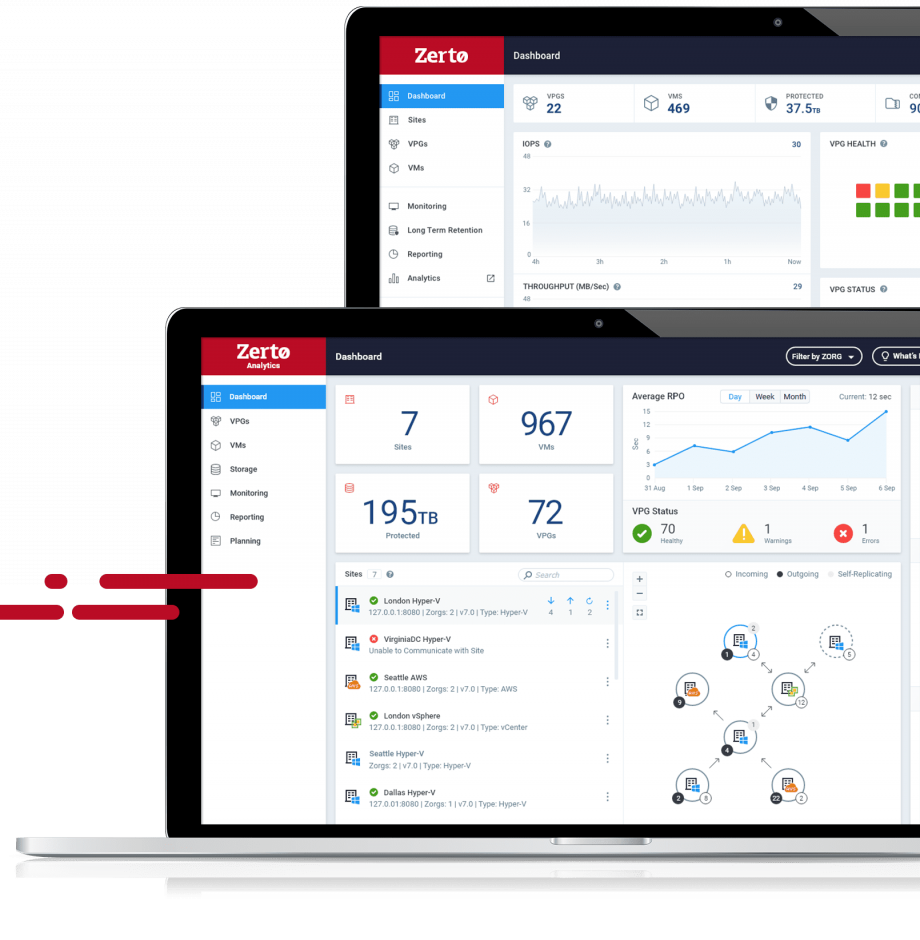 Easy implementation, deployment, and management of thousands of VMs with one experience and interface across on-premises and cloud.
Integration with key platforms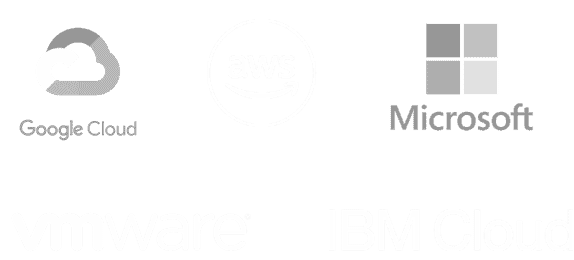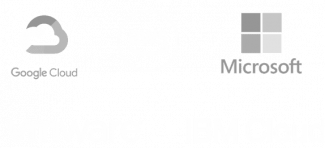 Keeping Enterprises Running 24/7
"Our effort for disaster recovery is a fraction of what it was; we just click the VMs that we want to protect and they are protected."


Marian Lakov, Enterprise Architect,
United Airlines
ON AVERAGE ZERTO DELIVERS
Continuous Data Protection for All Workloads
Have a question about our product or capabilities?
Contact us. We are here to help!
Take a tour to learn about Zerto's features and benefits.
Want to give Zerto a try? Get a free 14-day license or access to our on-demand labs.
Discuss your challenges and goals with our team. Let us help you!