Migrate or Recover on AWS with Zerto
Realize the full potential of AWS with the ability to migrate workloads between AWS regions
Mobilize Workloads to or from AWS Sites
Accelerate successful cloud adoption with AWS and Zerto.
Get Empowered to Truly Leverage Cloud Efficiencies
The public cloud market is growing exponentially, and with this growth comes the need for technologies that work independently of the underlying cloud, virtualization, and storage platforms. Zerto's platform empowers businesses to truly leverage cloud efficiencies with the flexibility to move to, from, or between clouds such as AWS.
Zerto provides agentless enterprise-class replication utilizing cost-effective and flexible S3 storage for replicated data and recovers workloads as needed into EC2 in an automated manner. 
With Zerto, you'll realize the full potential of AWS with the ability to migrate and protect application workloads in the public cloud and move those workloads back out as needed.
This flexibility minimizes both cost and risk while supplying limitless capacity and scale on demand. 
Zerto's software-only platform ensures enterprise-class protection of your environment no matter the size with components that include:
Disaster Recovery: AWS as a Target Site
Realize significant cost savings by making AWS a disaster recovery site and only pay for what you use with limitless burst capacity.  
Zerto only creates compute instances in AWS during a test, live recovery, or migration using pre-configured sizing and network settings to simplify your recovery efforts.
Backup: Amazon S3 as a Long-term Retention Repository
Zerto offers long-term retention (LTR) to S3 storage, along with built-in data reduction and compression, enabling AWS as a scalable, cost-effective LTR target. See the benefits:
Store data securely with encryption in native long-term retention to Amazon S3 Standard, S3 Standard-IA, and S3 One Zone-IA.
Optionally, use AWS Storage Gateway as a local backup cache with asynchronous backup to Amazon S3 for long-term retention.
New in Zerto 9: Immutability for Amazon S3 repositories to better protect against ransomware, with automatic tiering to Amazon S3 Infrequent Access and Amazon S3 Glacier for better cloud data archiving.
Easy Migrations to, from, and between AWS Sites
Zerto migrates applications and data to the cloud quickly, correctly, and without impact to production environments. This includes migrating between AWS regions.
Deploy Zerto in any underlying infrastructure—no configuration changes required. Replicate VMs, key business applications, or entire datacenters to, from, or between AWS sites with built-in automation and orchestration.
Key Benefits of Zerto for AWS
TenCate Migrates to AWS with Zerto
TenCate finds true value by using Zerto for more than simply BC/DR. See how TenCate successfully migrated key applications to AWS with Zerto.
Maritz Improves DR Strategy and Migration to AWS with Zerto
Learn more about how Zerto's platform helped Maritz improve their DR strategy and to seamlessly migrate complete workloads to AWS.
Have a question about our product or capabilities? Contact us, we are here to help!
Take a tour of our platform to learn about Zerto's features and benefits for yourself.
Want to give Zerto a try? Get a free 14-day license or access to our on-demand labs.
Zerto AWS S3 Backup Repository Setup and Test
Learn how to configure an AWS S3 bucket, setup the repository in Zerto, run the retention process and restore a VM back.
Zerto for Multi-Cloud and Hybrid Cloud
Four Pitfalls That can Rain on Your Cloud Strategy
Learn about seamless migrations, analytics across clouds, and how Zerto's innovative technology powers it all.
To exit, click outside the image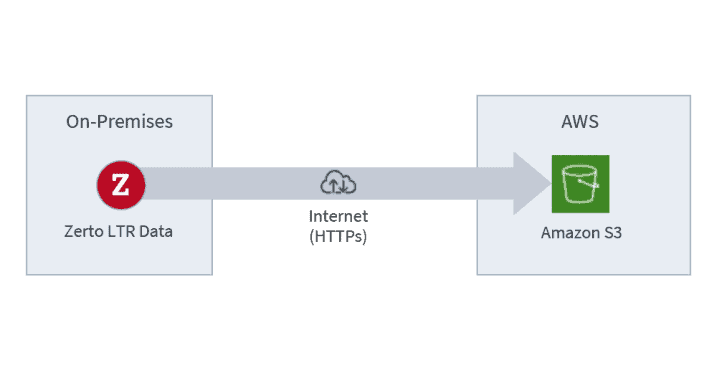 Zerto long-term retention (LTR) to S3 storage
Click outside of the image to exit the popup
Zerto migrating between AWS regions
Click outside of the image to exit the popup
To exit, click outside the image
To exit, click outside the image
Configure an AWS S3 Bucket, set up the repository in Zerto, run the retention process and restore a VM back
To exit, click outside the image