A-to-Zerto Glossary of Terms
The current climate of disruption and business risk means some companies fail while others transform and thrive. Business resilience (or resiliency) refers to an organization's ability to quickly recover from unplanned disruptions and protect its people, assets, and brand. The difference between success and failure is resilience.
What Is Business Resilience ?
Increasingly, organizations must adapt operations not only in response to disruptive events but also to unceasing change. Business resilience means an organization is prepared to absorb stress, recover critical functionality, and thrive in altered circumstances.
Business resilience encompasses all aspects of an organization: workforce, business processes, and infrastructure, from IT and offices to manufacturing sites and partners involved in delivering services.
Figure 1: Multi-dimensions of Business Resilience
As shown in figure 1, business resilience is multi-dimensional and cannot be achieved by addressing one or only a few aspects of operation.
An organization has much more control over operational resilience, IT resilience, and cyber resilience . These types of resilience deal with mostly unforeseen, disruptive events that live in a business's immediate to short-term horizon.
Business Resilience and Business Continuity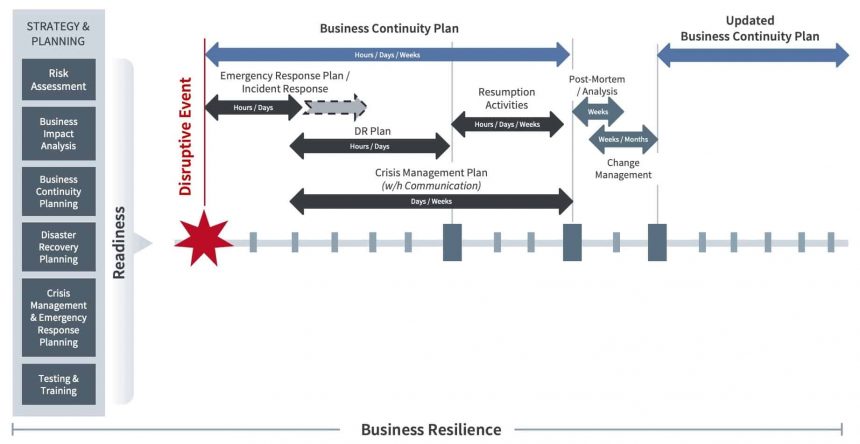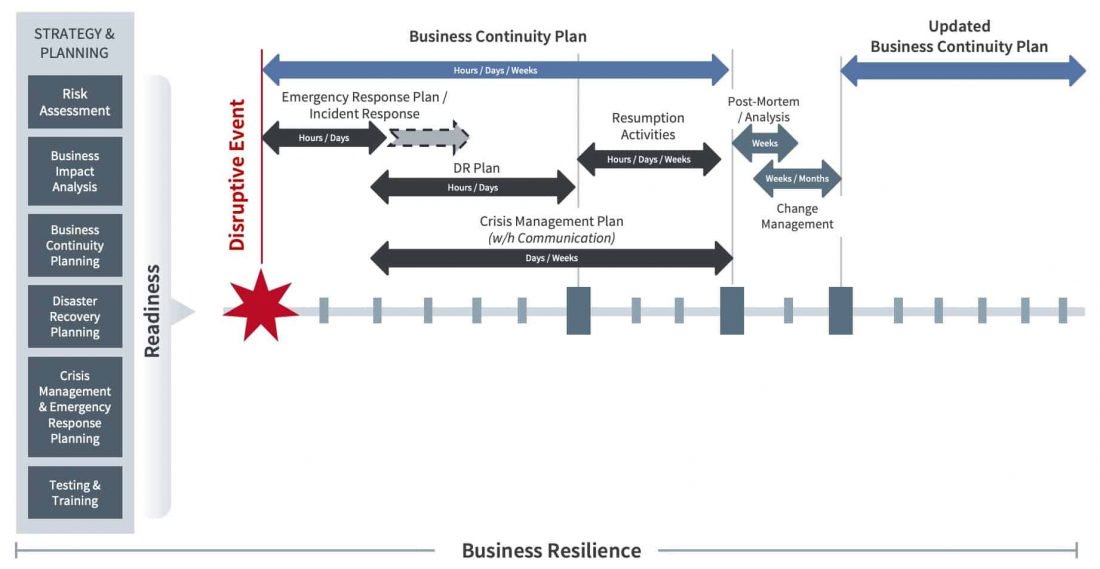 Figure 2: Business Resilience and Business Continuity
Business Resilience and Trends
Achieving true business resilience requires the management of long-term trends and threats through business strategy and risk management. The processes an organization creates to manage its strategy often catalyzes changes and ultimately the evolution of an organization's business and operating models. The diagram below is an example of what those steps could be.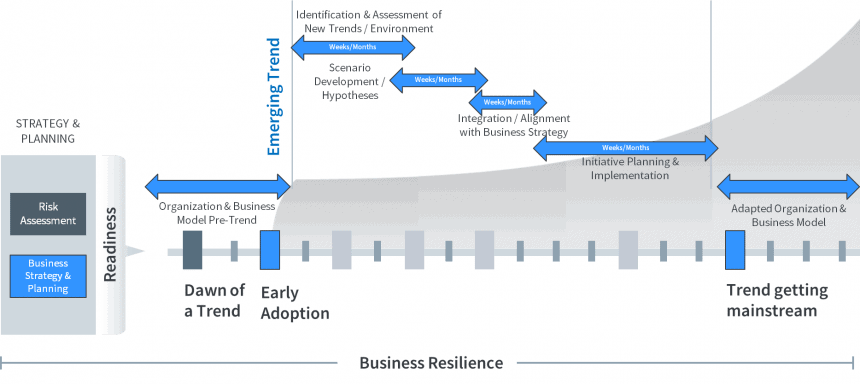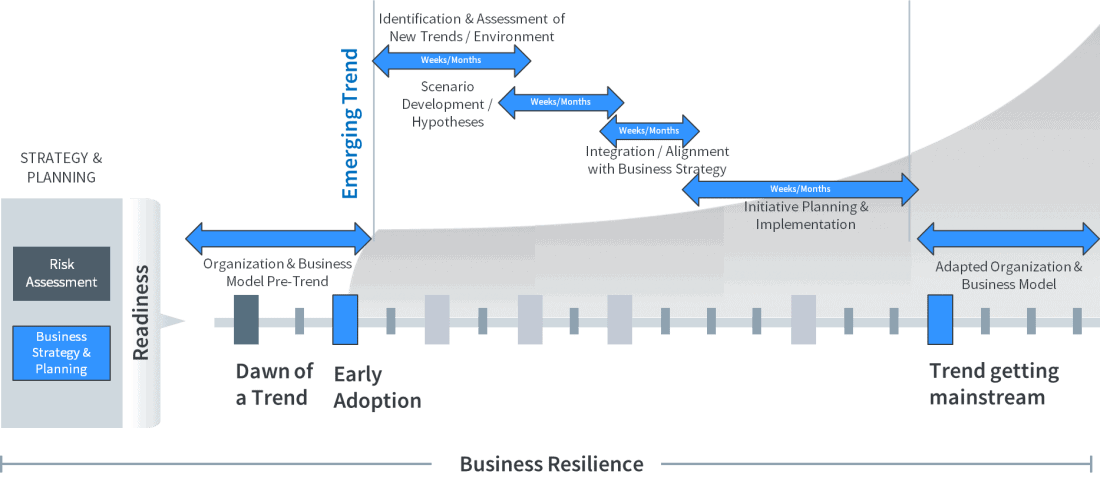 Figure 2: Business Resilience and Business Continuity
Comparing Resilience – Part Five: Resilience with Business Continuity and Business Strategy
Why Is Business Resilience Important?
To remain resilient, businesses need to overcome the impact of both planned and unplanned disruptions as quickly as possible. But resilience is necessary to weather more than disruption alone. The business landscape is changing and introducing new challenges such as:
Accelerated technological evolution

The interconnection of the global economy

Pandemic, travel shutdowns, and a remote workforce

Broader issues, including supply chain instability and climate change
If businesses don't remain resilient, they may find themselves struggling to keep up or get left behind. Without resilience, a business is threatened by any unexpected disruption, like ransomware, which will impact its ability to operate—or even recover at all.
How Zerto Contributes to Business Resilience
When planning for disruption, the best business resilience thinks not in terms of "if" but "when." Information technology is becoming the cornerstone of business resilience strategies. Zerto, a Hewlett Packard Enterprise company, ensures that systems and data can be recovered with minimal data loss—and within minutes or hours instead of days or weeks—regardless of the type of disruption. Zerto enables IT resilience , which in turn strengthens business resilience.
Zerto delivers unparalleled protection in a single, simple, and scalable solution. With continuous data protection, simple recovery workflows, and the ability to non-disruptively test recovery plans often, Zerto delivers greater resilience than traditional data protection solutions.