See for yourself how easy it is to install and manage Zerto
Installation & Configuration
Up and protecting in under an hour? Learn about the simple steps needed to install, configure, and begin replicating with Zerto. From deploying a Virtual Manager and Virtual Replication Appliances to setting up Protection Groups for your applications, Zerto brings consumer-level simplicity to the enterprise world.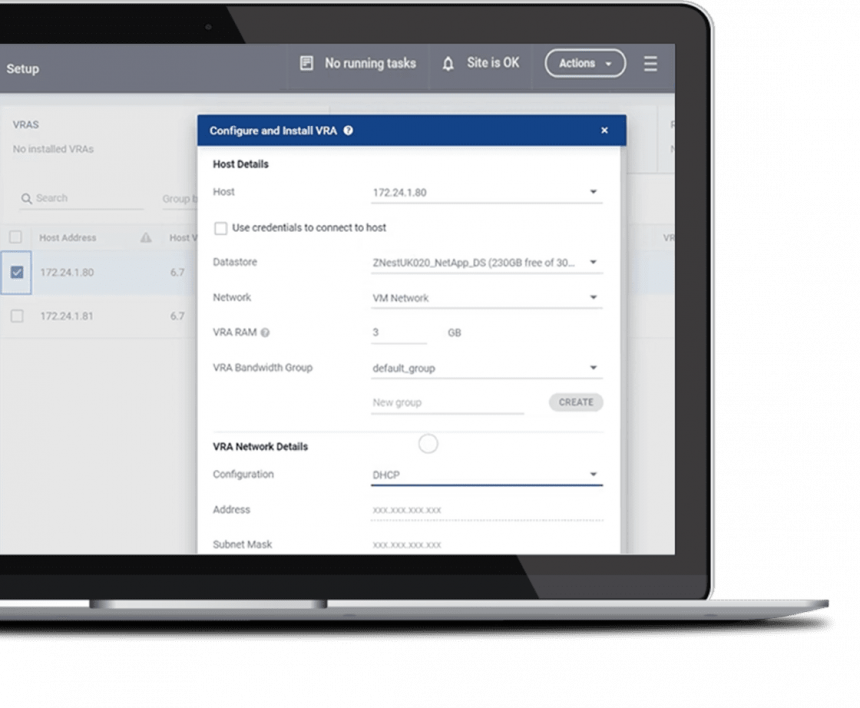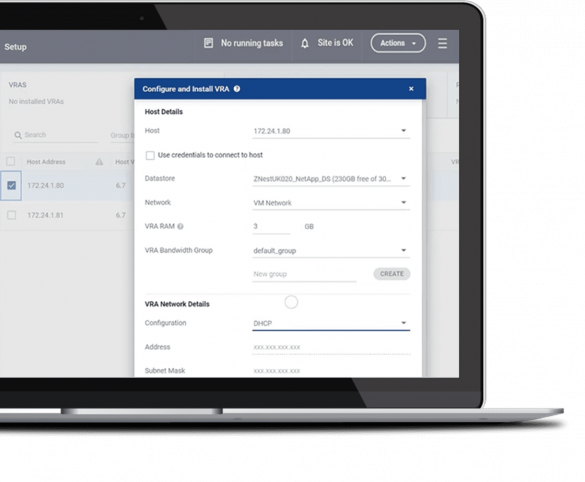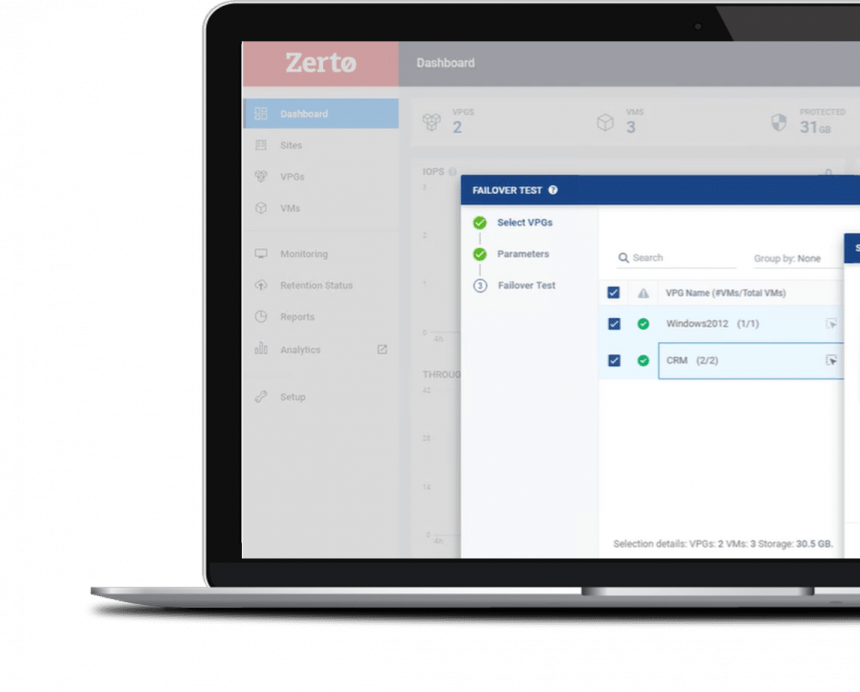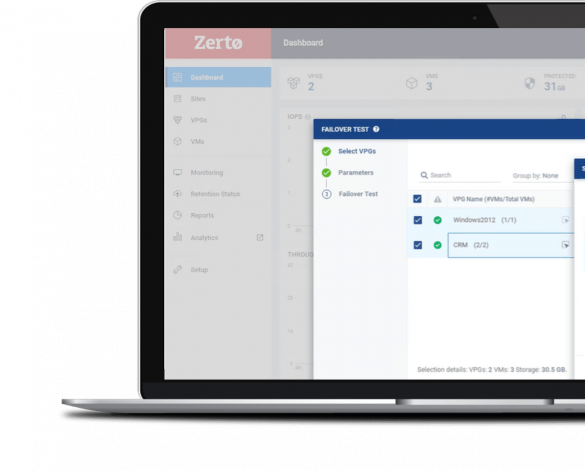 See how easy it is to do a live failover in case of an outage or disruption. Also, Zerto's failover testing let you run tests at any time without impact on production, or spin up environments for dev/test, patch testing, or any other QA activities.
Zerto's fully automated failover and failback recovers encrypted files and data within minutes of when an infection occurs. Simply select a checkpoint in your journal from before the attack and rollback to the uninfected state in no time.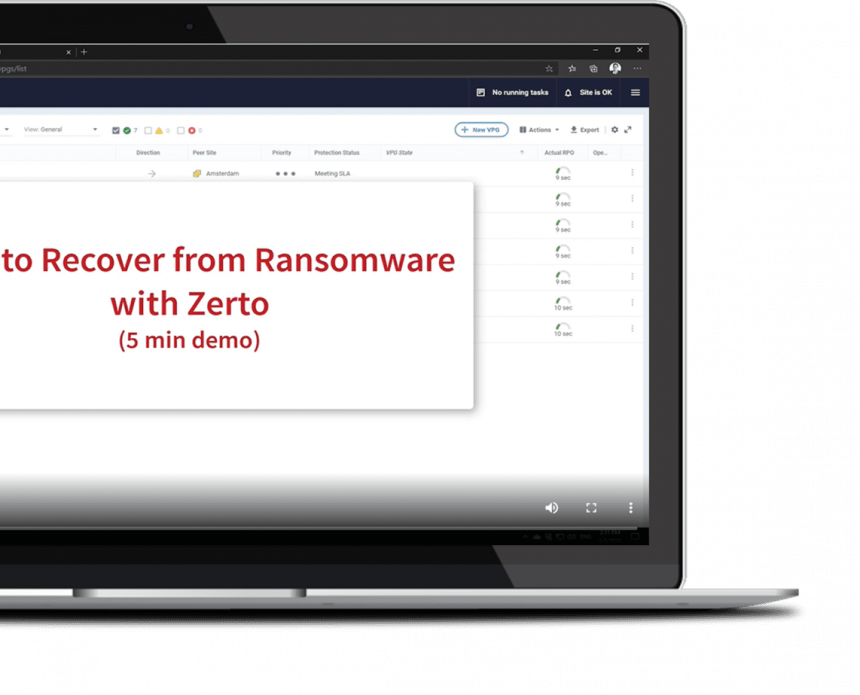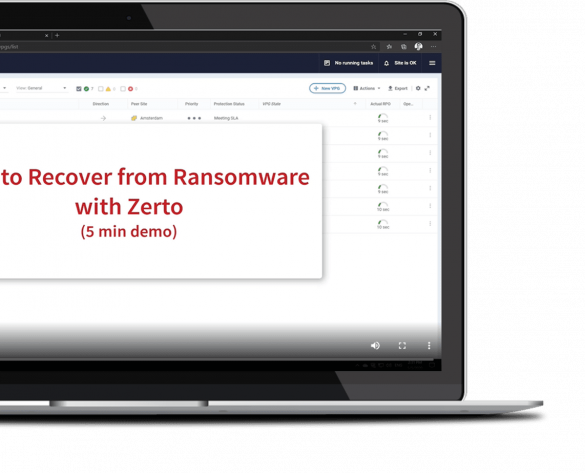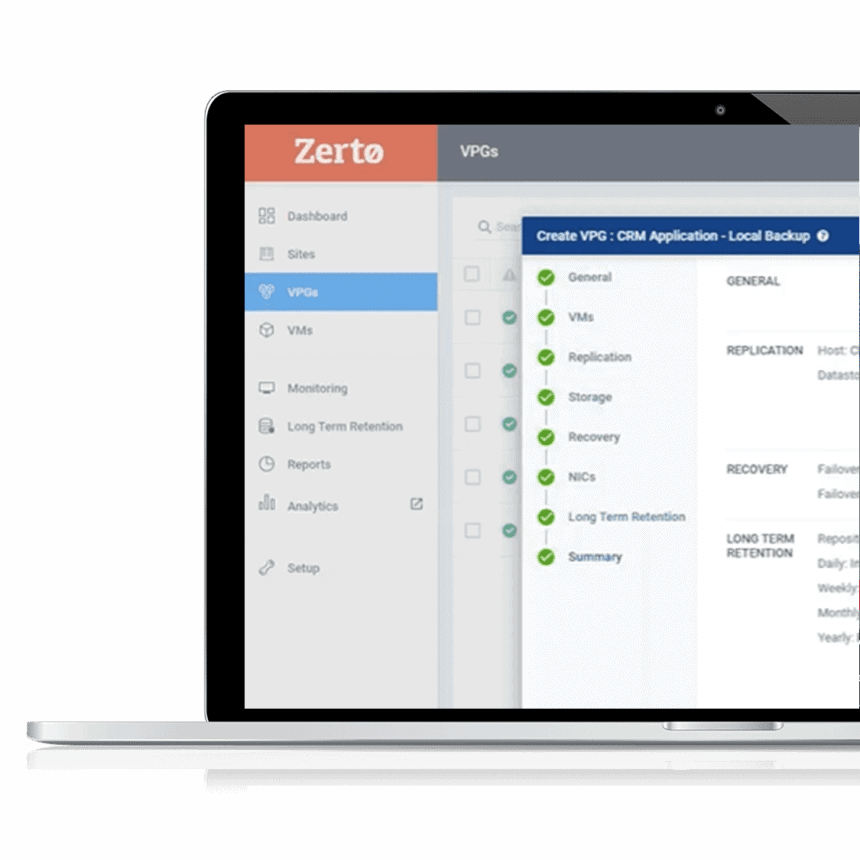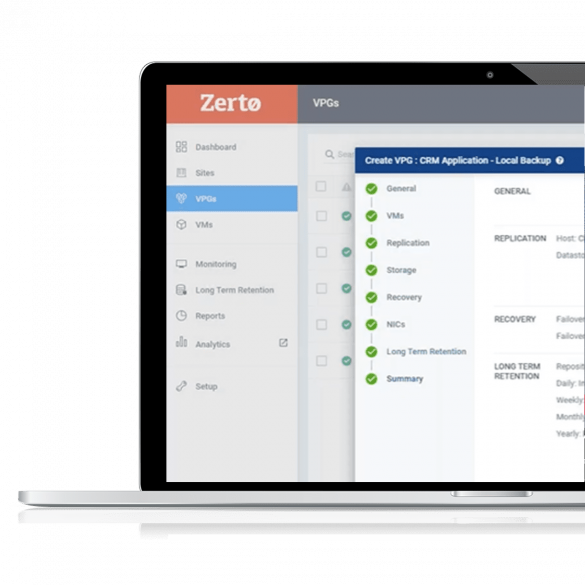 Zerto's continuous data protection (CDP) allows very granular recoveries to provide near-zero RPOs. This provides a powerful solution for convenient local backup and cost-effective archiving in the cloud for long-term retention (LTR) purposes.
Complicated, lengthy migrations are a thing of the past with Zerto. With just a few clicks on the interface, you begin your move and let Zerto take care of the rest through powerful orchestration and automation capabilities.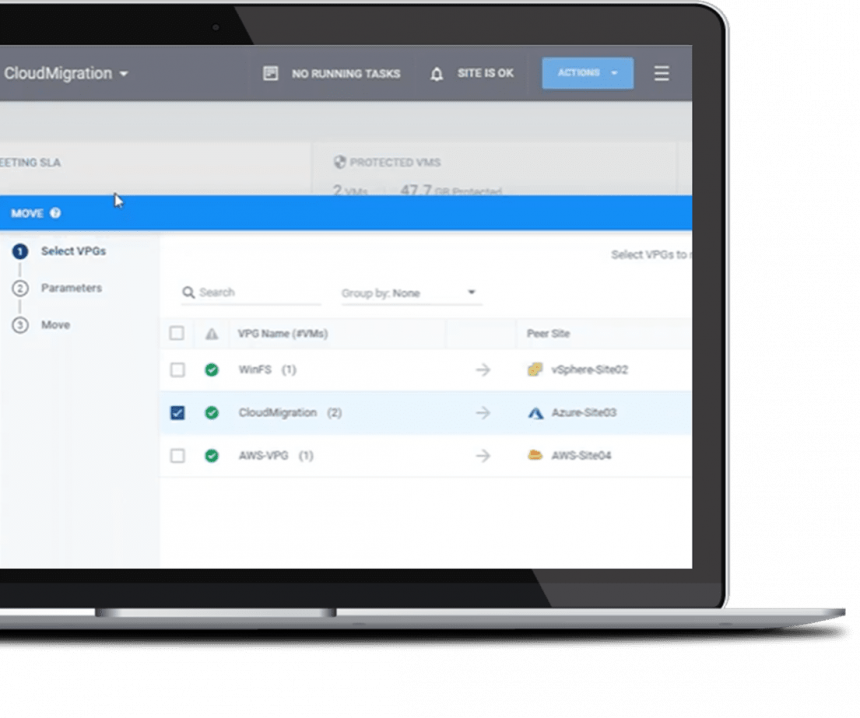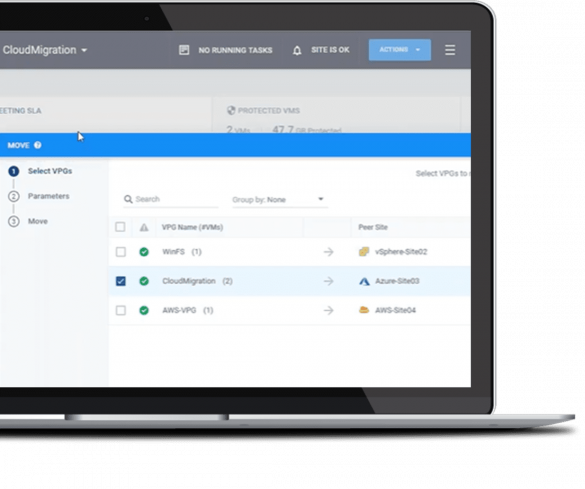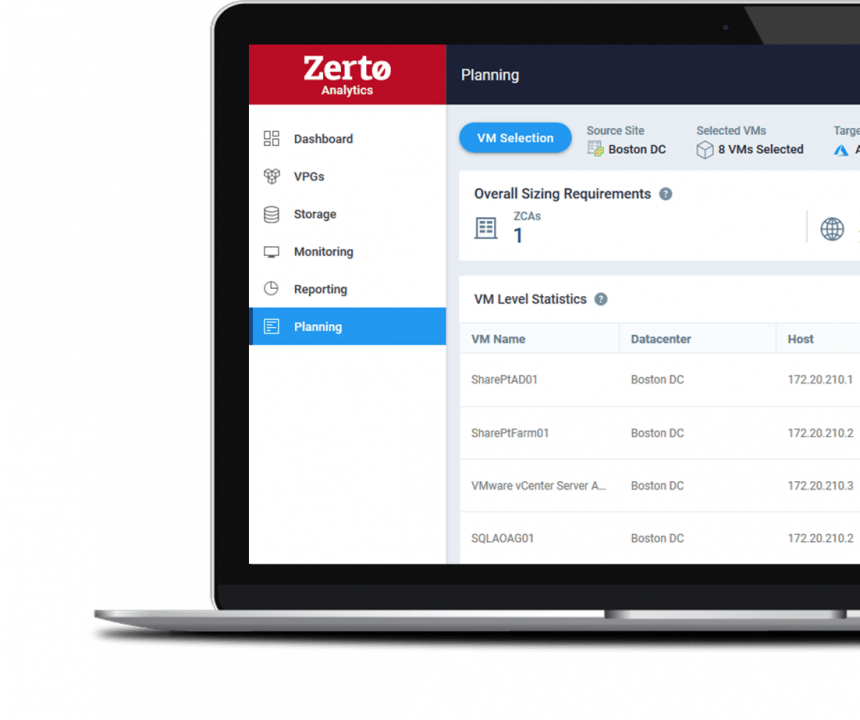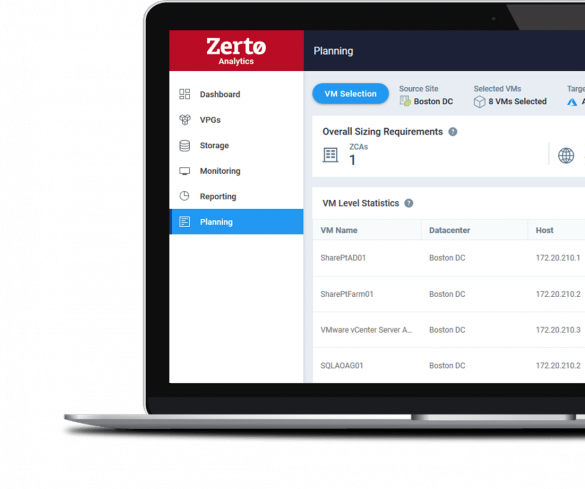 Zerto's SaaS-based analytics delivers complete visibility across all your environment through out-of-the-box dashboards and reports. Get real-time views of your protected applications to ensure SLAs are met and even get access to predictive infrastructure planning with Zerto's resource planner.
"We set up the platform and did the failover and it literally took a couple of hours and I was so impressed. It just worked, and it was easy to do… It's just so easy. And that, for me, is the brilliance."
Alan Barrett , Head of IT
TWM Solicitors


"Managing DR and backup in Zerto changes the game for us. We have much deeper granularity from an RPO perspective and one single pane of glass to manage both processes."
Eric Bradley, Chief Information Officer
TaxSlayer


Fill out a quick form and discuss your goals with our team.
Take a tour of our solution, and learn about Zerto's benefits and features.
Fill out a quick form and discuss your goals with our engineers.
Zerto Product Announcement
Learn about the latest Zerto 9.5 capabilities and enhancements, get insights about the state of ransomware and disaster recovery and more!