Foundational technical advantages add up to make Zerto stand out in an industry that's continuously changing. Discover how Zerto is blazing new paths forward for cloud data management and protection.
Best-in-class continuous data protection powers Zerto to deliver a software-only solution that's fundamentally different than anything else on the market. Discover what Zerto can do for you.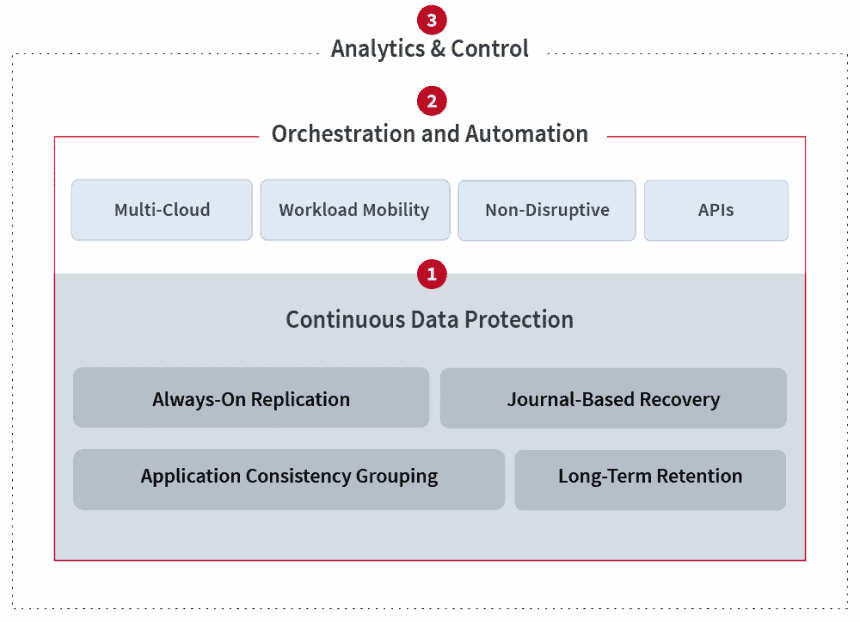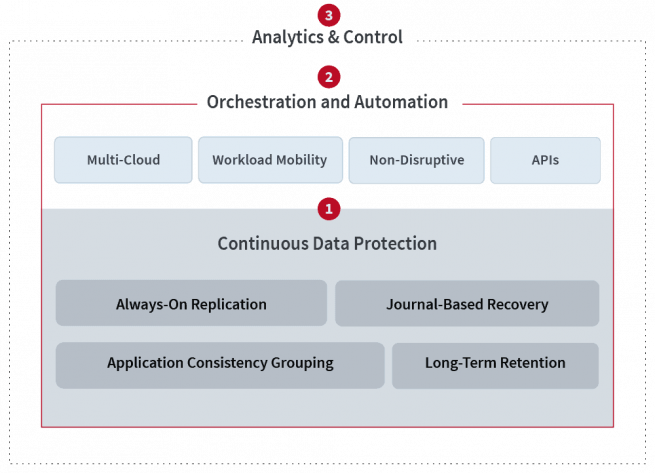 Continuous Data Protection
Continuous Data Protection protects straightforward environments all the way up to complex multi-cloud environments with VM counts in the five digits. No matter the size, enjoy RPOs of seconds and RTOs of minutes with fully orchestrated DR and backup running on the infrastructure of your choice.
Hypervisor – Kubernetes
Near-synchronous Replication
Local or Remote
No Impact on Production
Point-in-time recovery
Granularity of seconds
Site, application, VM, file-level
Consistent Application Protection
Logical Consistency Groups
Multi-VM Applications Recovery
Cost-effective Storage On-premises or Cloud
Files Restore From Days, Months or Years Ago
Intelligent Index & Search
Orchestration & Automation
One simple, scalable solution saves you time and resources while making it easier and faster to manage workloads at scale
Complete visibility and insights across multi-site and multi-cloud environments
ZVM: Zerto Virtual Manager
ZVM manages everything needed for the replication between the production and recovery sites, except for the actual replication of data.
VRA: Virtual Replication Manager
This appliance manages the replication of data from protected entities to its local and/or remote target where it stores the data in the journal.
PGS allow consistent recovery of an entire application, and all its dependencies, to a consistent point in time.
The journal stores all changes for a user-defined period, up to 30 days, and allows you to recover to any point in time within that journal.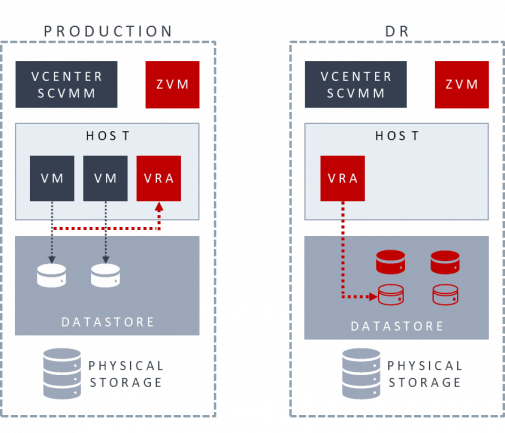 Zerto Components in a DR architecture within a virtualized environment
Example 1: Disaster Recovery
The disaster reference architecture depicted in the figure on the right shows a set of proven practices for setting Zerto up where a single remote target is being used as the recovery site.
Protected VMs are grouped in VPGs with consistency across all the VMs within each VPG. A remote journal is configured on the remote target side and used for short-term recovery scenarios where recovery granularity of just seconds can be achieved. The recommend journal history period for this journal is 8 days as this will cover most recovery scenarios. All changes on the protected VMs are then kept for 8 days before being promoted to the remote replica disk(s).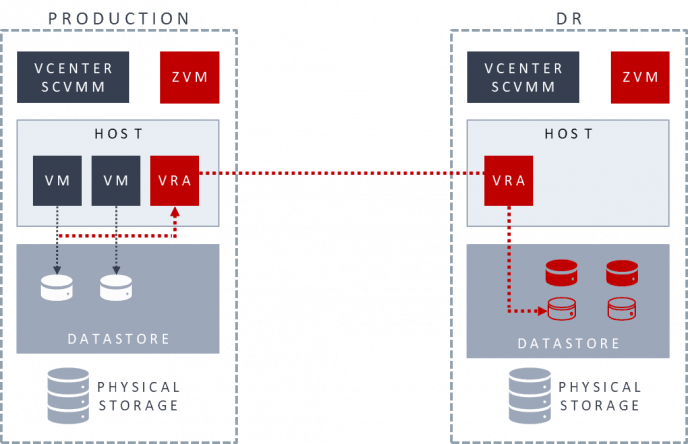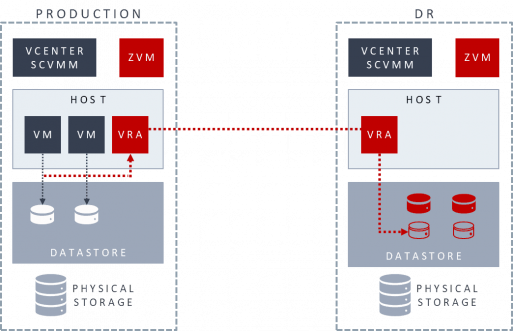 Example 2: Local Continuous Backup and Disaster Recovery
The disaster reference architecture depicted in the figure on the right, takes the previous "disaster recovery" architecture and adds a local journal as well as a long-term retention repository.
The local journal provides a continuous backup capability, allowing the recovery of files, VMs or applications locally.
The long-term retention repository helps to store the data beyond the journal history for compliance needs.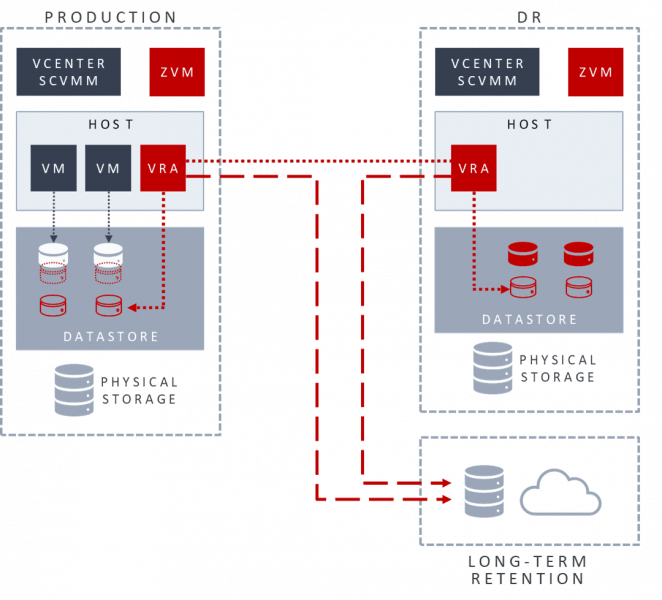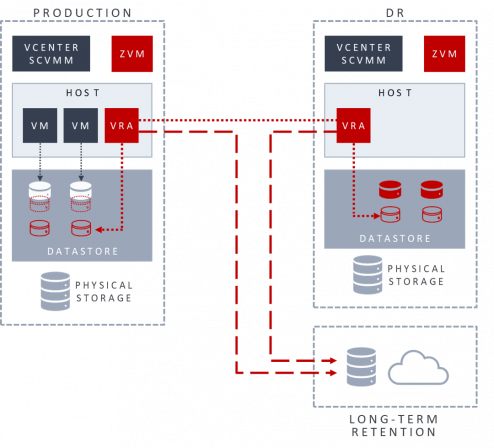 Fill out a quick form and discuss your goals with our specialists.