Insight-Driven Analytics for Cloud Data Management and Protection
Proactively monitor, analyze, troubleshoot, and plan your data protection strategy and deployment across multi-site and multi-cloud IT Infrastructures
Track and monitor the health and status of your entire protected environment whenever and wherever you want—from browsers to mobile devices.
Our SaaS-based Analytics includes out-of-the-box dashboards and reports providing complete visibility across multi-site, multi-cloud environments to ensure you meet your service-level agreements (SLAs) and delivers easy, hands-off compliance reporting.
But it's not just visibility: we give you tools to do intelligent, predictive infrastructure planning to deepen your ability to optimize and be proactive around your data protection strategy.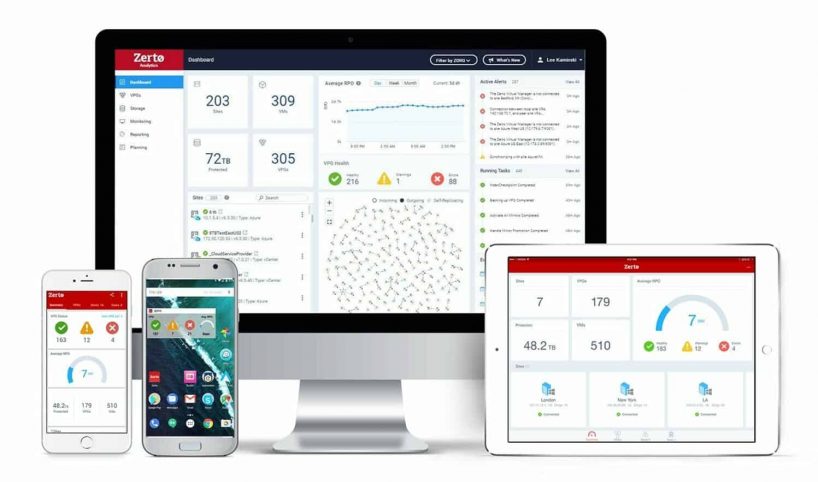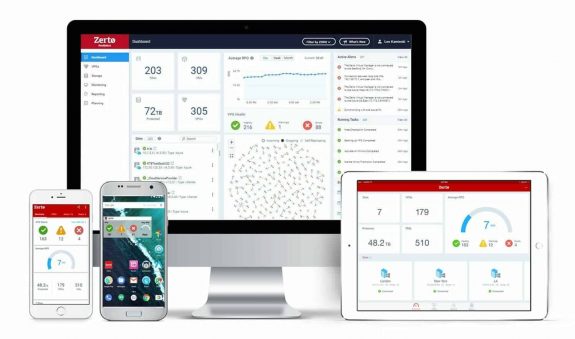 Health Visibility at
No Extra Cost
Be confident your environments are performing at their best. Monitor and analyze performance of your network, journal, and RPO with dashboards and reports of protected sites and applications.
Zerto gives visibility into storage and consumption data with aggregated storage data used in a datastore and the ability to drill into journal storage, capacity, total free space, and protected, recovery, scratch, and appliance volumes.
Zerto Analytics comes included with your purchase of Zerto. It is out-of-the-box and goes to work as soon as you enable it.
Provide compliance reporting for PCI, ISO, HIPAA, SEC, SOX, and GDPR regulations.
Troubleshooting and Optimization
Through intelligent dashboards you can spot trends, identify anomalies for ransomware mitigation, and troubleshoot issues in network, RPO, and other business SLAs.
With these insights, you can eliminate inefficiencies and allocate resources effectively to mitigate data loss, reduce downtime, and take control of your data.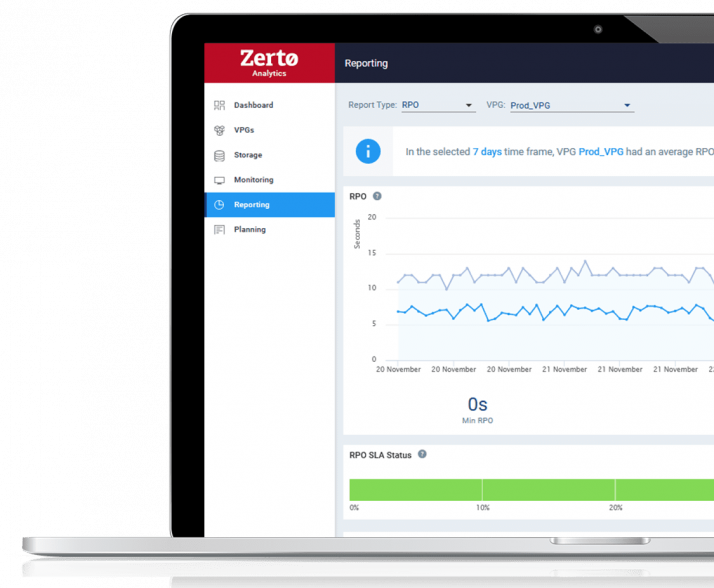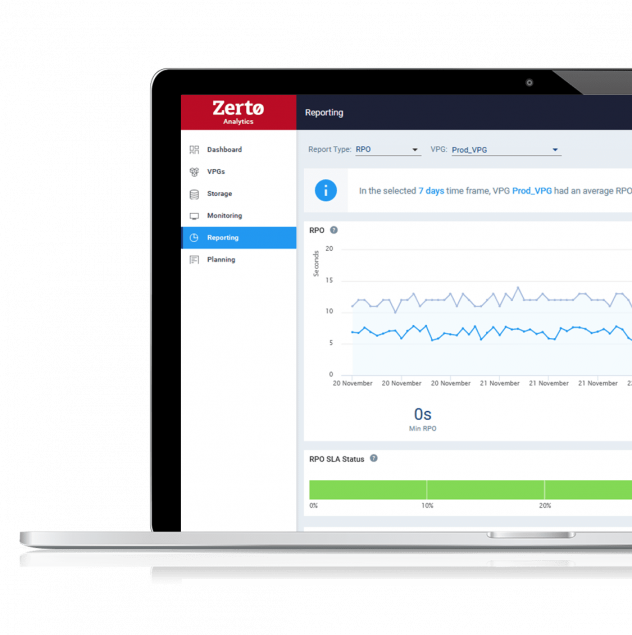 Predictive Infrastructure Planning
As your IT environment grows and diversifies, ensure your data protection needs are met with Zerto's intelligent predictive infrastructure planning.
Monitor and perform analysis of your protected environment to determine the required compute, storage, and networking resources for any or all of your environment, both on-premises or in the cloud.
Build out your data protection strategy with 'what-if' scenario modeling to plan VM protection across clouds or on-premises, to transition from on-premises to cloud, or to protect additional VMs within your environment.
"Everything is in a single dashboard and you can do everything from there. If you need some granular information, you click the Analytics and get your RPO or RTO and how much data you would lose if you do a DR at this point in time."
Marian Lakov, Enterprise Architect
Transportation Company
"The Zerto Analytics tool helps predict future storage needs by tracking trends in space, journal size, and I/O rate. These are reportable statistics making quantifiable tracking easy and accurate. Having a web interface simplifies access by other system administrators."
Rodney Carlson, System Analyst
Financial Services firm
"I have been utilizing the Zerto Analytics dashboard a lot more lately. It's saved me a bunch of time in verifying VPG health on Mondays."
Sr. Systems Engineer,
Leavitt Group


"…we used Zerto analytics to determine how many appliances we would need on the Azure side. Then, using that, we were able to break up the VPGs between the different sites."
Senior Systems Engineer,
Recruiting / HR firm
Check out these short videos to see what Zerto can do for you.
Want to give Zerto a try? Get a free 14-day license or access to our on-demand labs.
Zerto Analytics Secure Architecture
Understand the secure architecture that provides the path to transmit, the datastore where the data is housed, and access of that data.
Easily Forecast & Optimize your IT Infrastructure
Learn how to evaluate and forecast your current needs and future infrastructure needs to deliver complete data protection while maintaining control of your budget.
Unleashing the Power of the Zerto Analytics API