Application Consistent Protection for Backup and Disaster Recovery
Easily protect complex multi-VM application stacks and their data consistently for precise and predictable recovery
Zerto Application-Centric Protection
Get an overview of Zerto Protection Groups when applied to a virtualized environment.
Watch the Video
Zerto Platform: Virtual Protection Groups (VPGs) Overview
To exit, click outside the image
Recover Complex Applications in a Consistent Manner
Simple, scalable protection for any application. Consistently protect multi-VM applications that are spread across multiple clusters and/or storage systems. Eliminate gaps and recover all dependencies to the exact same point in time. Recover complete applications on-premises or in the cloud.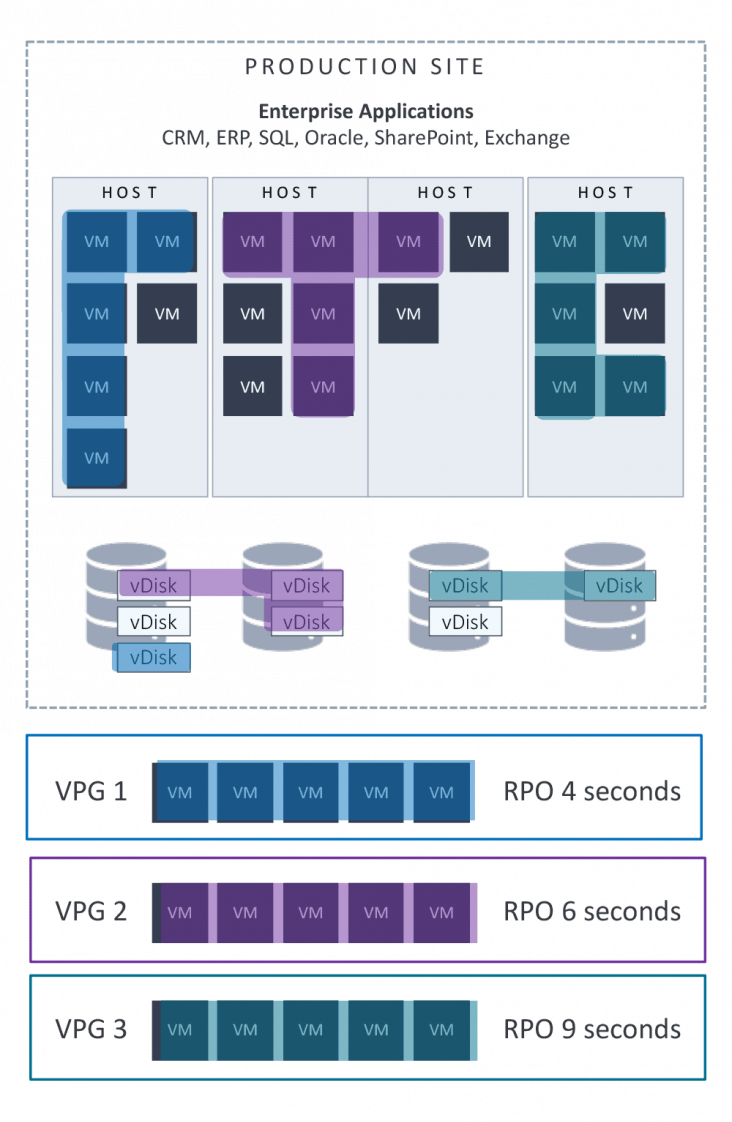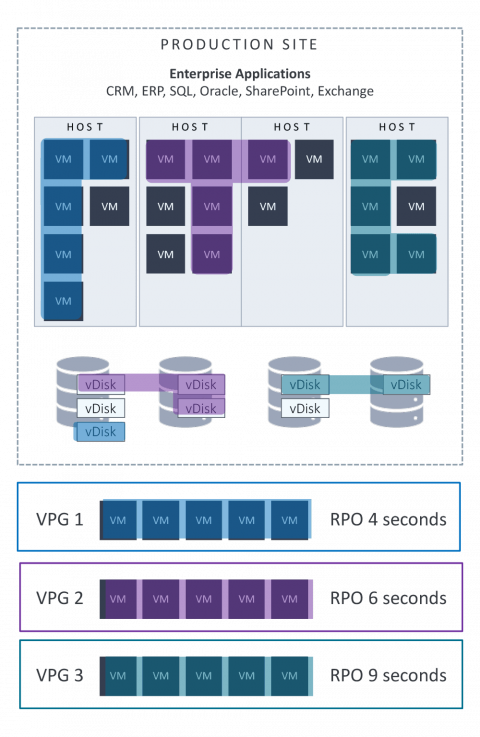 Protect Applications, Not Just Data
Protect Enterprise applications that span multiple VMs, hosts, datastores or even storage systems. Coordinate both the state of the data and the application as one cohesive unit.
Protection Groups: Zerto's innovative Protection Groups (PGs) allow you to protect and recover complex multi-VM applications as one logical entity to the exact same point in time whether recovery is from seconds ago to years.
Granular Recovery: Recover single components from within a protection group such as a VM, individual file or folder.
Automated Application Recovery: Pre-configure boot-order, network and IP address configuration to assure successful and fast recovery of entire application stacks.
No Agents, No Snapshots: Support applications at any scale and never impact production.
Protection Groups Overview
Watch the video 
Zerto Platform: Virtual Protection Groups (VPGs) Overview
To exit, click outside the image
Inconsistent vs Consistent Protection and Recovery
Inconsistent protection recovers applications and virtual machines to different times, resulting in inconsistent and unreliable recovery. For example, with snapshot-based backup, virtual machines are backed up within a five-hour backup window. This means that each individual machine may recover to a point in time up to 5 hours apart from the rest.


Zerto's Protection Groups ensure consistent protection and recovery by maintaining write-order fidelity and generating consistent checkpoints across multi-VM applications. This ensures simple and consistent recovery as you can simply recovery an entire Protection Group with only a few clicks.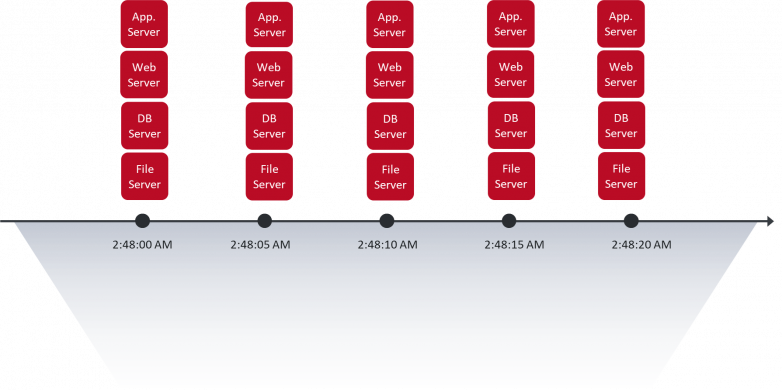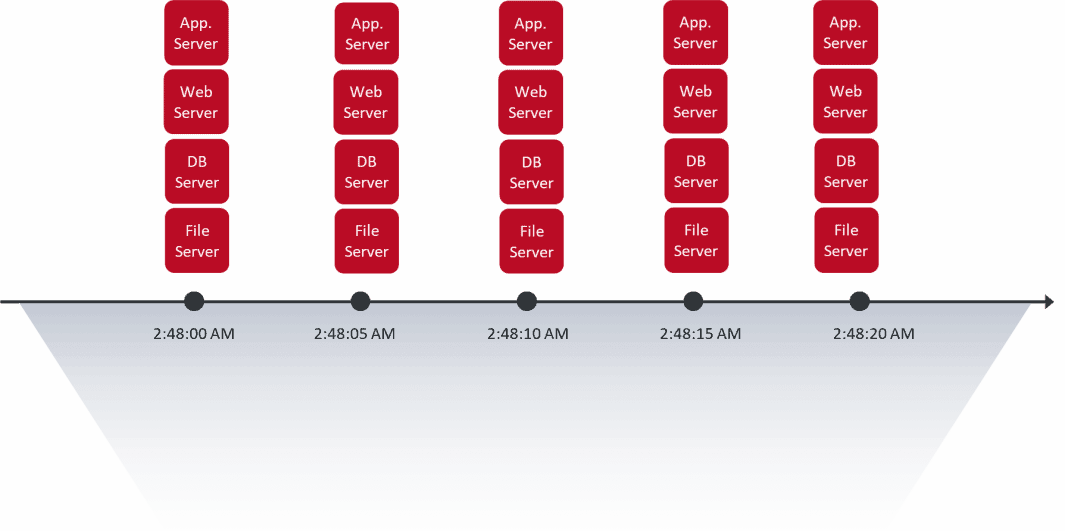 Consistent Application Recovery for Virtual and Public Cloud Environments
Take a tour of our platform to learn about Zerto's features and benefits for yourself.
Want to give Zerto a try? Get access to our on-demand labs, where you can try out many Zerto features with guided instruction.