The Leading Solution for Disaster Recovery as a Service (DRaaS)
Partner with a Zerto managed service provider to simplify your recovery plan and achieve unparalleled data security
Zerto-Powered DRaaS Providers
Get the power of simplicity, the freedom of flexibility, and peace of mind over your DR strategy when working with a service provider using Zerto for their DR solution.
Zerto's agnostic capabilities give you the same experience, regardless of where applications are stored.
Complex organizations like yours often require multiple datacenters, which can result in endless headaches for IT teams, financial departments, and anyone involved in decision-making. By working with Zerto and any of our managed service provider (MSP) partners, you simultaneously gain the power of simplicity and the freedom of flexibility—all while minimizing any potential downtime or data loss in the event of a disaster.
The Only Solution for Continuous Data Protection
Say goodbye to snapshots and long backup windows: Zerto delivers always-on, continuous data protection and replication in the background while ensuring application consistency.
Our leading continuous data protection (CDP) technology records the state of your datacenter with a granularity of seconds, resulting in the industry-lowest recovery point objectives (RPOs) and recovery time objectives (RTOs) while minimizing potential downtime or data loss. Recover to any point in time from the journal—from a year ago to seconds ago.
Built for Today, Ready for Tomorrow
Zerto is platform, software, and hardware agnostic, allowing you to customize your solution to serve as a direct extension of your IT operations. Store your data on premises, in the cloud, or in any combination—and easily move between locations—while ensuring you're prepared for any possible disaster.
Choose from any of our 350+ MSP partners and reap the benefits of a single-point solution that covers all ends of your datacenter. Manage, access, and secure workloads and applications without any major re-architecturing—and as you tailor your experience, rest easy knowing that Zerto is ready to scale and evolve with your organization without locking you into any specific vendor.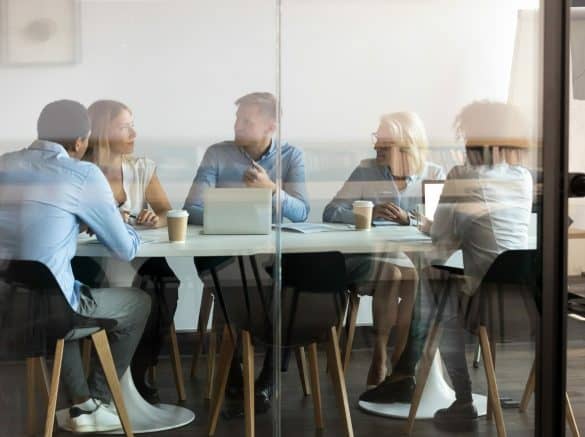 Easy Compliance Thanks to Non-Disruptive Testing
As with CDP and replication, Zerto DR testing can be executed in the background without impacting production applications. This makes complying with regulations and service level agreements a breeze—and it gives you the freedom of testing what you want, when you want.
Set up a fully automated recovery or migration test for anything from a single application to a full datacenter, then run it with just four clicks.
Taking it a step further, Zerto MSPs can even offer geographically redundant cloud services, giving you peace of mind that your robust DR plan can withstand a power grid outage or any weather or climate events.
Key Benefits of Zerto DRaaS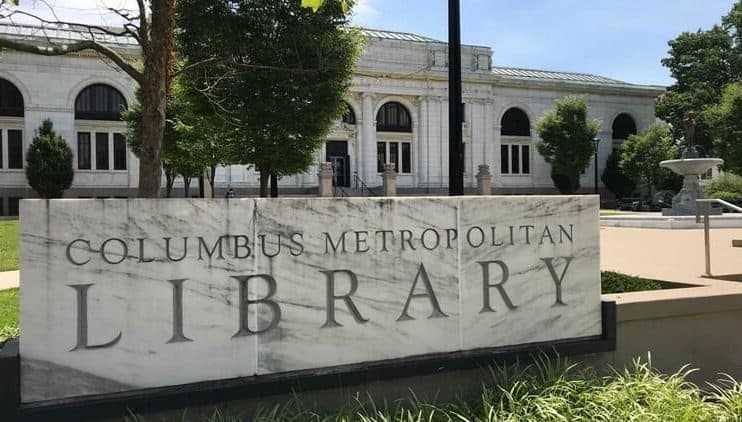 Columbus Metropolitan Library Keeps Community Connected
With Expedient and a DRaaS solution powered by Zerto, CML feels confident they have the most reliable DR solution in place with a responsive team ready when they need them.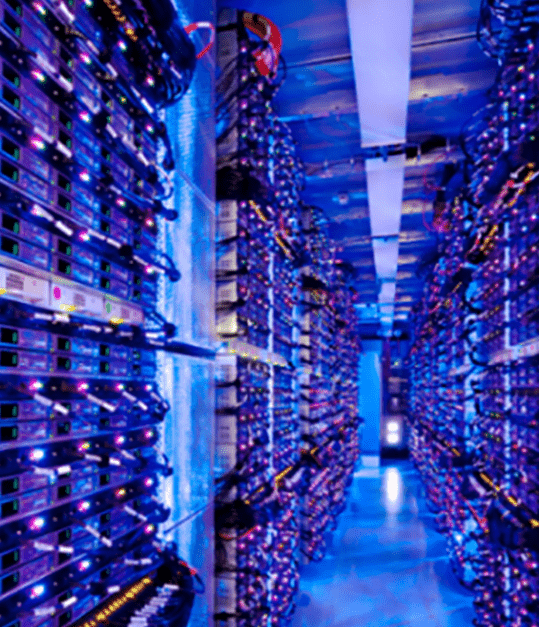 Denovo learns how Zerto has the best feature set for application recovery and disaster recovery.
"It felt like all we did was push a button and our applications just showed up at Expedient,"… "The migration was so easy; we knew the experience for DR would be just as seamless."
Burton Bardus, Senior Director of IT
Columbus Metropolitan


"In 2016, following an eye-opening service outage, we needed to find a solution that was both cost effective and played well with our new SDDC journey. US Signal's DRaaS offering powered by Zerto [ZVR] delivered."
David Miller, CTO
Baystate Health


We have thousands of partners across the globe ready to help you.
Check out these short videos to see what Zerto can do for you.
The Fastest Failover: Expedient's Push Button DR Powered by Zerto
In this ZertoCON 2021 session sponsored by Expedient, learn about Expedient's DRaaS solution powered by Zerto.
Tierpoint – Plotting a Course to the Cloud
In this ZertoCON 2021 session sponsored by tierpoint , learn about how the right tools and team can accelerate your cloud migration.
iland – DR in the Cloud: Why the Hyperscalers Will Cost You More Every Time
In this ZertoCON 2021 session sponsored by iland , learn about how to assess the actual cost incurred by the hyperscalers.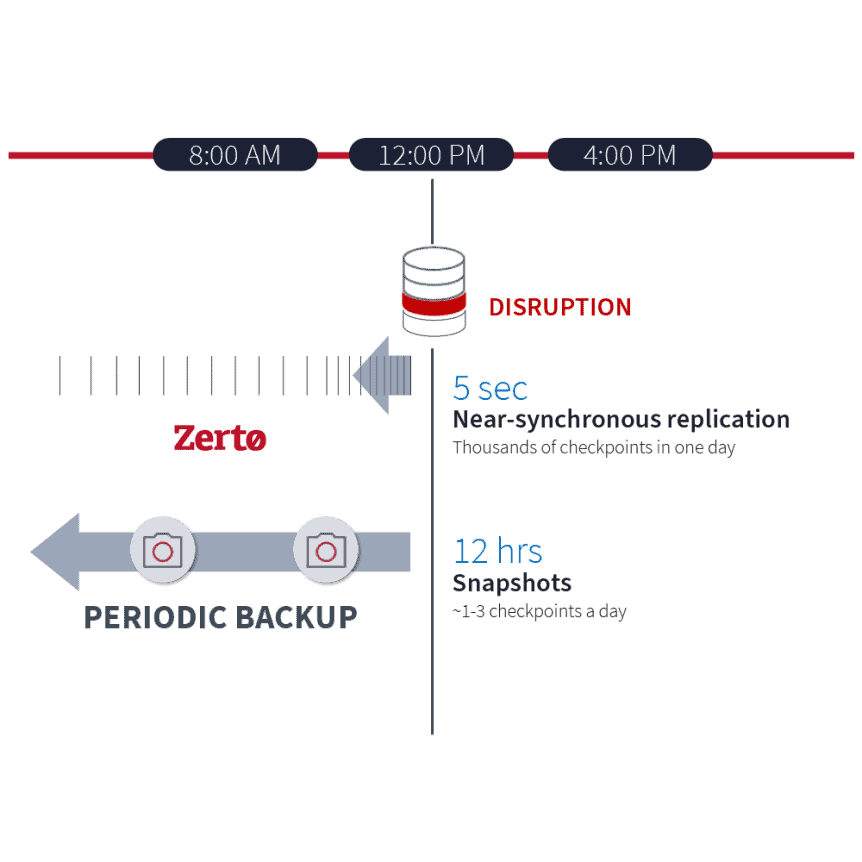 Zerto Journal: recovery from seconds ago
Click outside of the image to exit the popup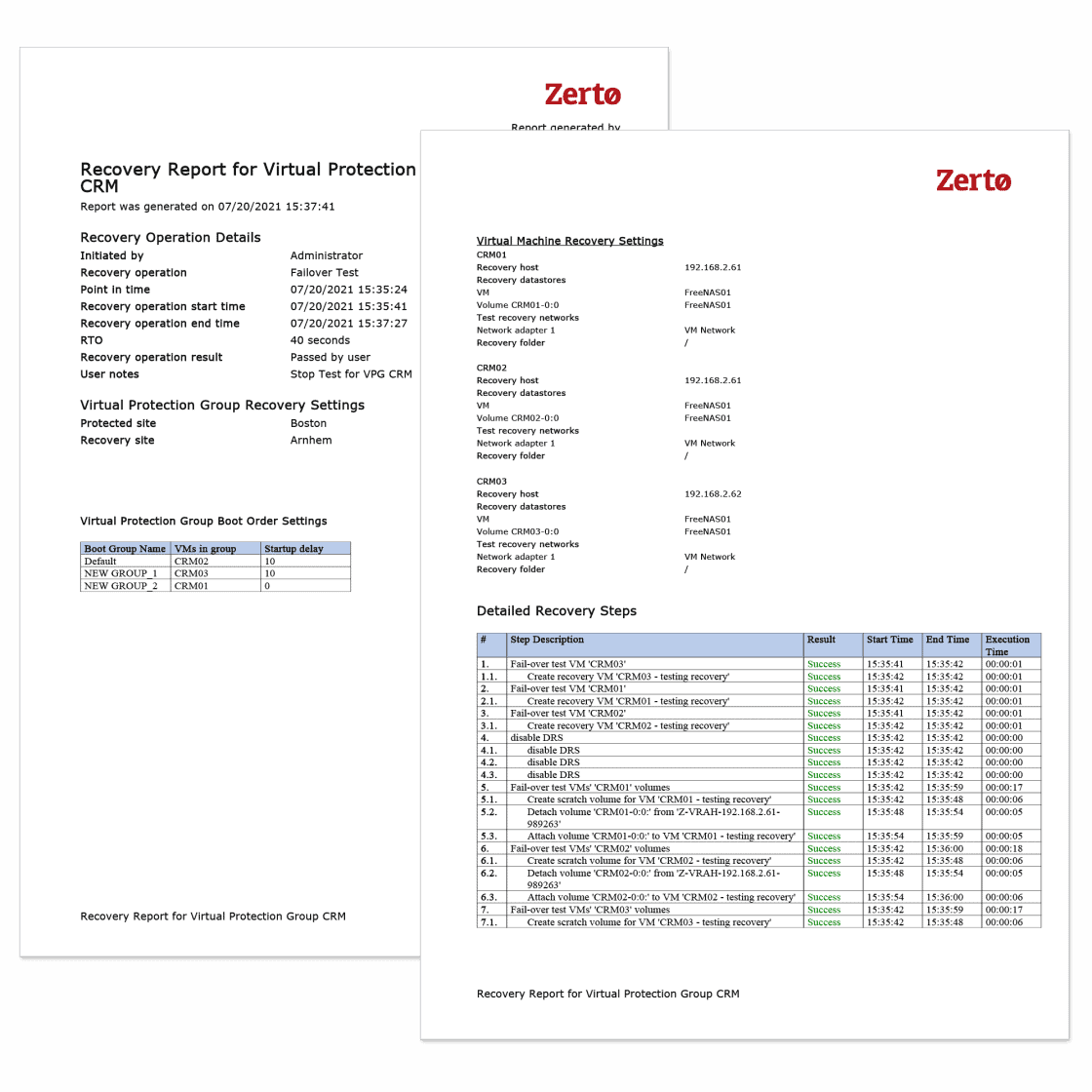 Click outside of the image to exit the popup
To exit, click outside the image