Non-disruptive Disaster Recovery Testing
With Zerto, you can carry out orchestrated and automated disaster recovery testing at any time with just a few simple clicks
3-Step Failover Testing. It's That Easy
How can a CIO or IT manager be confident that their IT will perform 24/7/365?
Simplicity Through Automation
Failover testing can be a time-consuming operation involving the coordinated effort of various IT teams outside business hours, even on weekends. To make matters more difficult, many have in-place recovery processes that rely on the knowledge of specific individuals who may not be available when disaster strikes.
Enter Zerto, with our simplified, automated disaster relief testing.
With Zerto, you get your weekends back. You can easily empower any team member to efficiently test ahead of time in an isolated bubble network, giving you confidence that your migration will perform quickly and successfully.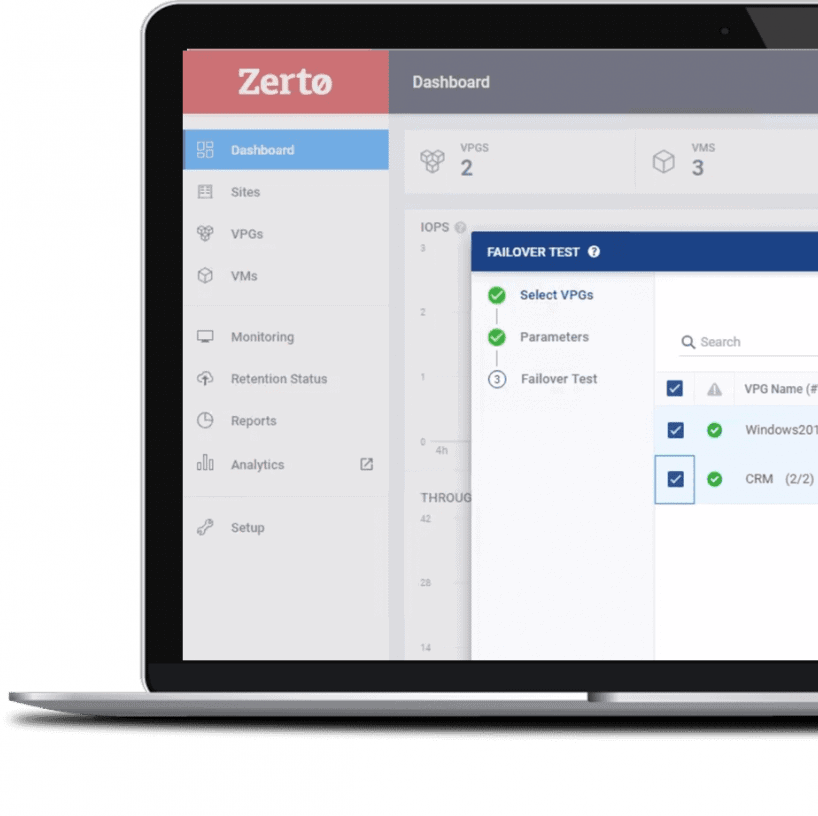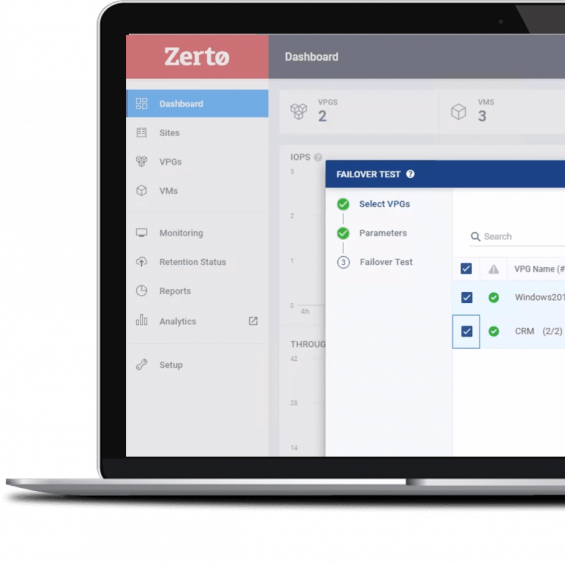 Test Without Impacting Production
When you test with Zerto, an independent array of network settings and profiles are established, allowing you to easily regulate permissions and run tests without halting or disrupting the production application.
Since testing occurs in its own separate sandbox, it also has no impact on replication or protection status. All of this means that you can test at a time that's convenient for you, restoring your freedom of choice. To make things even better, these non-disruptive testing capabilities are all included in the cost of any Zerto subscription, so they're ready out of the box.
Zerto Failover Operation Overview
Flexible to Fit Your Unique Needs
With unmatched elasticity, Zerto empowers you to test your way.
Powerful Post-Test Operations
You can destroy or dispose of any data generated during the test with just a few clicks following completion.
Then, our failover recovery operation reporting documents highlight the pass or fail status of each step in the recovery process.
You can generate these reports for any failover test, offering quick and complete transparency for compliance auditing and management purposes. Even customize reports with company logos and script them to run any time, any day.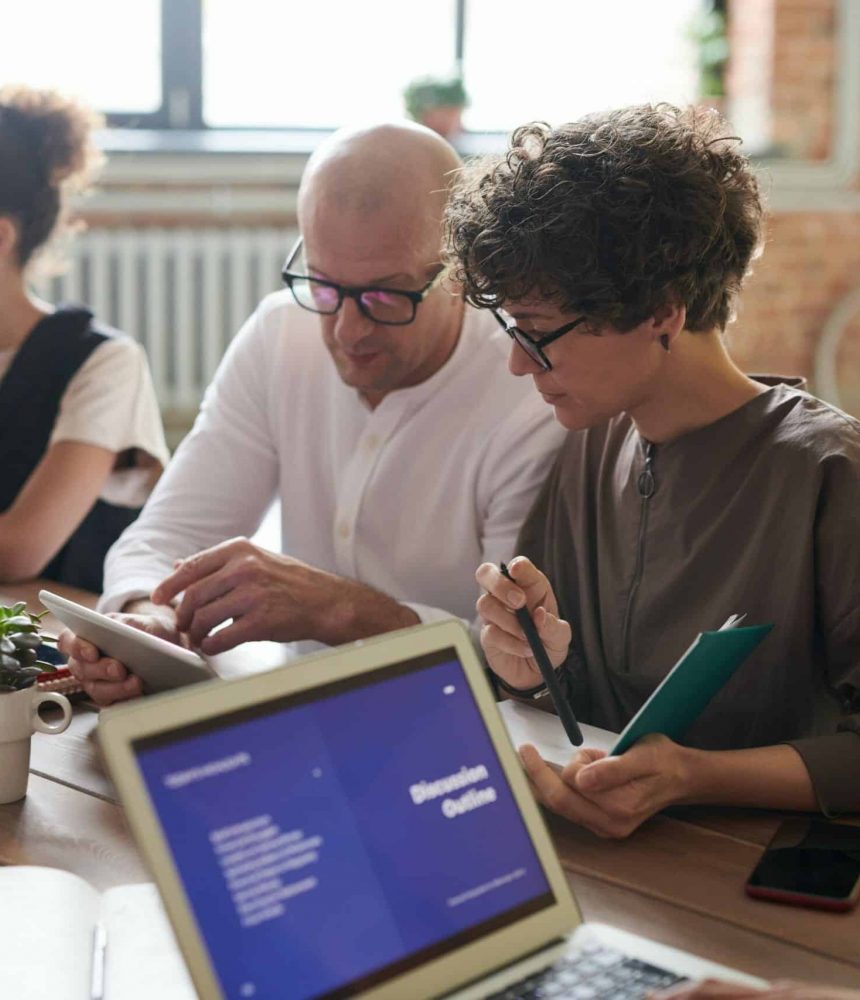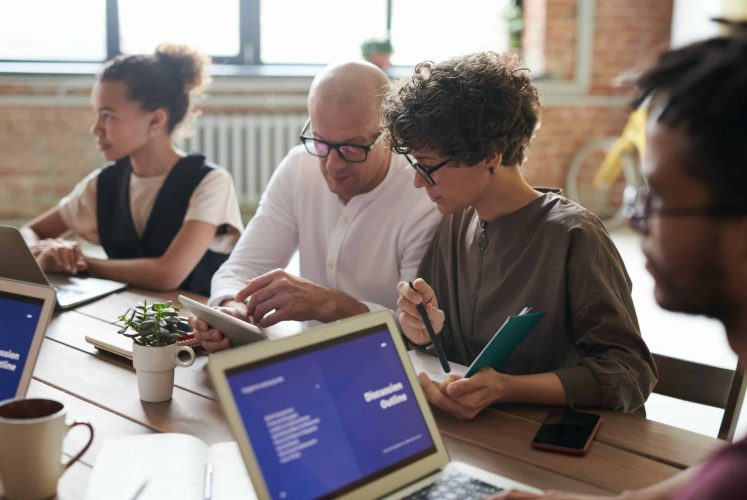 Compliance with Non-disruptive Testing
One of Asta's challenges – the leading 3rd party managing agent at Lloyd's – was about performing DR testing without impacting business operations. With Zerto, it's done in 5 minutes.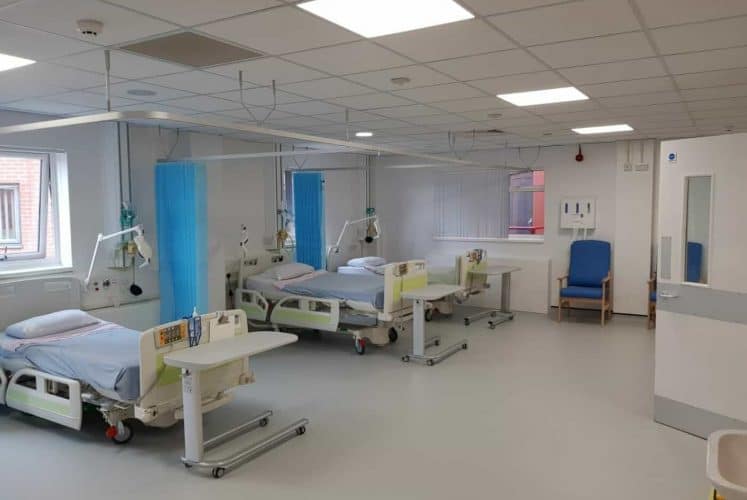 Zerto Ensures Continuous Care at Southport and Ormskirk Hospital
The hospital gained the ability to test any time during production and to quickly provide reports satisfying auditor requirements.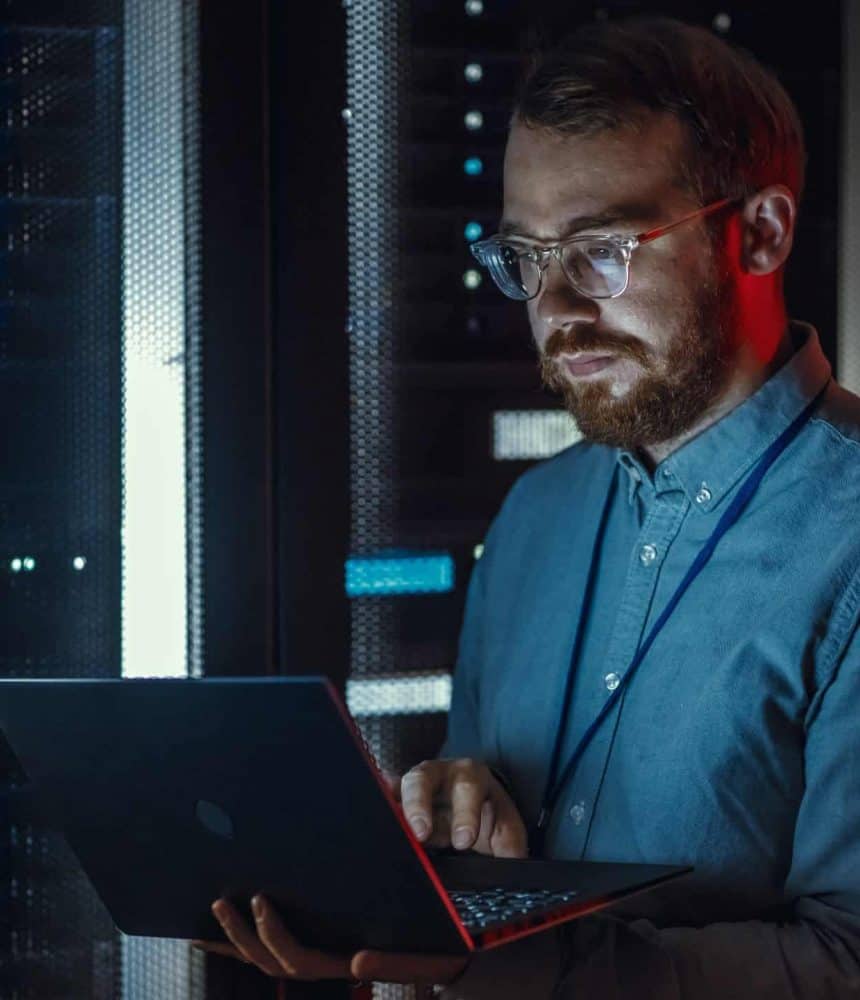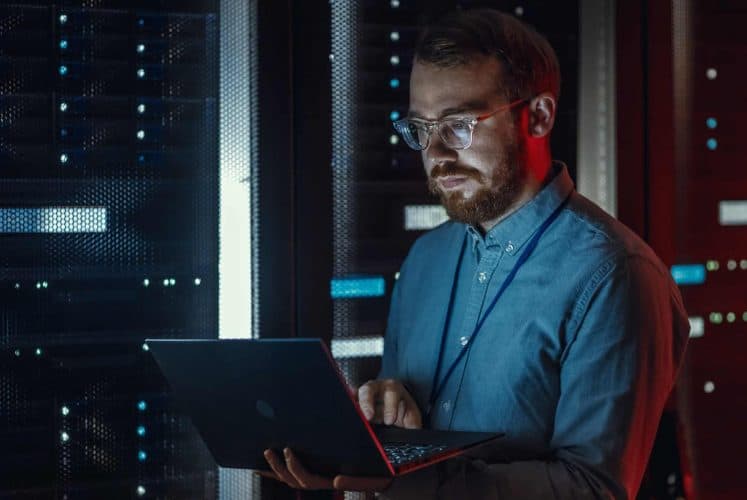 Insurance Company Loves Testing Failovers with Zerto
Testing failovers with no impact to production, the IT Support team can show to its management that the systems work as designed. Zerto brought them peace of mind.
"Before Zerto, our DR Tests would never be complete until the next day and they needed monitoring the whole time. Now we can do it at any time of day and have a report ready in less than 5 minutes. It's just so easy and controlled that anyone can do it!"
Thom Turner, Infrastructure Systems Administrator, Asta


"Without a doubt, we're able to prove to auditors the ability to failover with Zerto… The test is so fast, we can perform it in front of the auditors. This is both impressive to us and them."
Matt Connor, Head of IT, Southport and Ormskirk Hospital


"Now, we officially do a disaster recovery test once a quarter and we do a subsequent test once a month to verify that it's doing what it's doing and the IP address is changed. Instead of one mass disaster recovery exercise, we're easily able to perform up to 12 in the year."
David Riberdy, Enterprise Data Management Supervisor, Southern Farm Bureau Casualty Insurance Company
Check out these short videos to see what Zerto can do for you.
Want to give Zerto a try? Get a free 14-day license or access to our on-demand labs.