A Comprehensive Solution Delivering Real Business Operational Benefits
Zerto aligns with your IT initiatives, integrating smoothly into application lifecycle management and ongoing operational necessities.
Zerto Platform's Foundation: Continuous Data Protection
While integrating with and streamlining your operations, Zerto ensures all your data is safe, protected, and recoverable throughout any disruption.
Everything You Need in One Scalable Platform
We don't need to tell you how complex running a business can be, nor do we need to express just how vital it is to keep your data and information safe. Yet many organizations employ a collection of disparate solutions to their IT operational workflows, ones that are at best incomplete and at worst not designed to meet the needs of digital transformation.
How Exactly Can Zerto Help?
When it comes to business success, IT operations is a critical necessity, and to be proficient, six imperatives must be met throughout every production lifecycle: 
Running solutions

Managing infrastructure

Managing configurations

Evolving infrastructure

Mitigating disasters

Governing IT operations 
Aligning with each of these six imperatives, Zerto delivers a robust, single platform, rich with efficiency-boosting tools that greatly assist operations management—all while keeping data safe. 
Integration with IT Operations
Zerto fits smoothly into the framework of IT operations, offering a single solution that assists operations management in several ways. Zerto is built for the enterprise and ready to scale alongside you as you grow and expand so you can make the choice now and be prepared for the future.
Once an application is protected by Zerto, you no longer need to worry about backup windows, performance impact, or snapshots left behind.   
Our industry-leading, always-on continuous data protection replicates your data in the background every few seconds and saves it to the granular journal, ensuring almost no data loss and quick, true-to-production recovery in the event of a disaster.
Aside from providing deep, easily accessed insights on a single screen, Zerto Analytics—included in all Zerto purchases—provides valuable visibility, resource management, and forecasting tools. 
With this crucial tool, you can identify metrics—VM configurations, storage throughput and capacity, network output, and more—then use the planner to determine requirements for on-premises hypervisor environments or cloud targets.
Zerto allows you to group all virtual workloads that comprise an application stack in a consistent protection group, offering an overview of applications and dependencies as well as where they're running, what resources they consume, and how they're protected.   
Then, when a protected workload's resource configuration changes, Zerto automatically maintains that change and the consistency across the source and targets.
One of the platform's most critical and unique capabilities is non-disruptive testing, which allows you to identify the potential impact of processes and dependencies prior to execution, leading to advance evaluation and validation of successes.   
Test applications, security patches, or operating system updates in a sandbox environment, and certify your migration to new physical datacenters or the cloud before committing.
Zerto delivers industry-best disaster recovery features. Continuous data protection, backup, and unique journaling at intervals of seconds ensure you have access to each environment's most current state, making recovery after a malware or other cyberattack fast and easy.   
Couple these features with non-disruptive testing and automation, and you can set up and verify failover processes so you're ready for anything.
Within the Zerto interface, you can monitor and measure your service-level agreements, recovery point objectives, and protection over time to ensure alignment to business strategy and objectives.   
Additionally, the insights and resource forecasting in Zerto Analytics give you excellent visibility and help you plan for the future.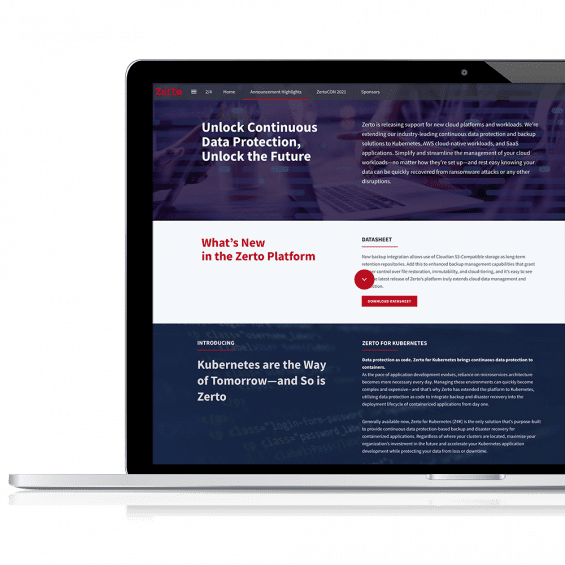 Evolving with the Industry
As effective as the Zerto platform already is, we're under no illusion that there is no room for growth. 
As things evolve—be it through the growing number of vendors providing storage options, the increasing prevalence of microservices architecture and containerized applications, or the accelerating rate at which organizations are taking to the cloud—Zerto is prepared to evolve too.
This is evidenced by recent announcements of new solutions, including Zerto for Kubernetes, Zerto Backup for SaaS, and growing compatibilities with Amazon Web Services in-cloud workloads. 
Wherever your business strategy may lead, Zerto is prepared to pivot with you at every turn, every step of the way.
Industry-Best Platform Benefits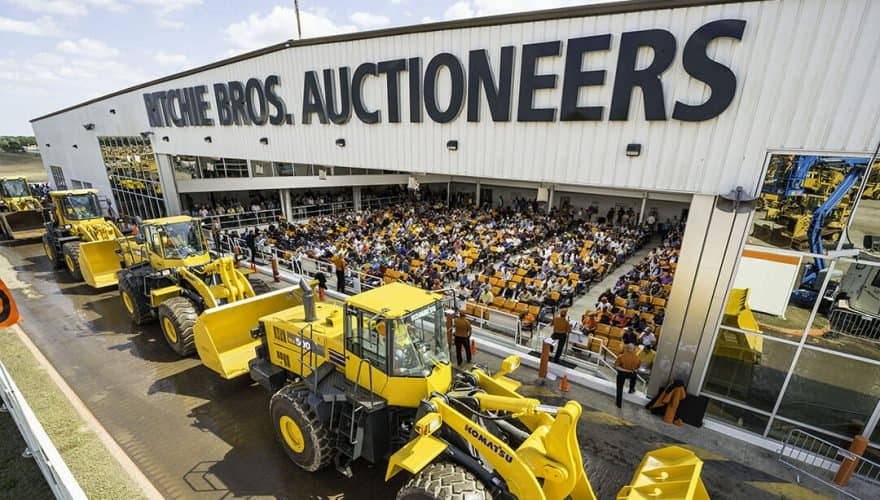 Ritchie Bros: From Resource Optimization, Better RPOs, RTOs to Streamlined DR Testing
While discovering that Zerto's platform is extremely simple to set up and easy to use, Ritchie Bros has been able to significantly reduce the staff hours needed to manage DR.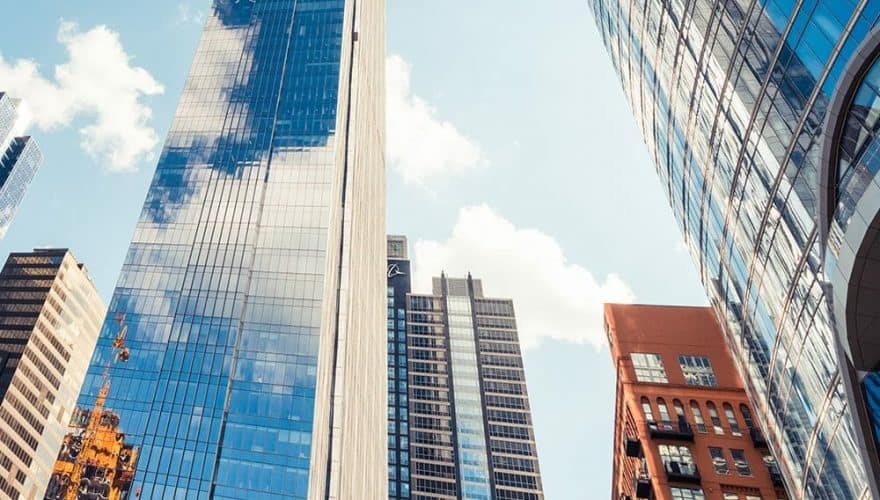 Large Insurance Company Improves ROI, Recovery, Backup and Productivity with Zerto
Zerto has helped a major insurance company increase the productivity of IT and other staff when it comes to disaster recovery activities.
"The 'hidden costs' of integration, support, and staffing are pretty much nonexistent, and when you find yourself replacing other single-purpose tools with your existing Zerto licenses at no extra cost, you will realize that it is actually very inexpensive to license and to operate."
Richard J, Principal Technical Architect
"On a day-to-day basis, using Zerto saves us approximately 20% to 30% in terms of time. Overall, considering both our test and production environments, using Zerto benefits us with an approximate time savings of 60%."
Solutions Architect
University
"We have a large, ever-evolving IT environment and it's crucial that all of our capabilities are easy to use and manage, Zerto lets us accomplish what we need to in DR. It's easy to use, requires very little maintenance and it frees up our team to tackle projects that support our mission to improve healthcare. It's like magic."
Bob Lanning, Senior Systems Engineer
Premier, Inc.
"DR and backup are each time-intensive and are redundant tasks for our IT team. With the convergence of the two, we'll see much less of our team's time spent managing them separately, freeing them up to work on other important IT needs."
Michael Sallie, Senior Systems Engineer
Yanfeng Automotive Interiors
Want to see more? Schedule a demo customized to your unique needs.
Want to give Zerto a try? Get a free 14-day license or access to our on-demand labs.
Total Cost of Ownership (TCO) Savings
Beyond DR & Data Protection: Use Zerto to Reduce Operational Overhead
Learn how Zerto will help you reduce operational overhead and switch from reactive management to proactive planning.
Get an organized way to take an objective look at your IT resilience plan and see where there are gaps.
Six imperatives of IT Operations
Click outside of the image to exit the popup