Rewind and Resume with Journal-Based Recovery
Recover files, VMs, applications, and entire datacenters from a checkpoint seconds ago to a few years ago—locally or remotely
Forget Traditional Backup—Use Zerto Journal Recovery
See how easy it is to recover data from just seconds ago.
Recover to Any Point in Time—Anytime
Legacy disaster recovery solutions rely on snapshots, which can lead to long downtime windows and lost data. Zerto removes the potential for these issues with continuous data protection driven by unique journaling technology.
The Zerto journal records the state of your infrastructure every few seconds. In the event of a disaster or any other disruption, your data stays protected while you recover to any point in time—and you experience minimal downtime.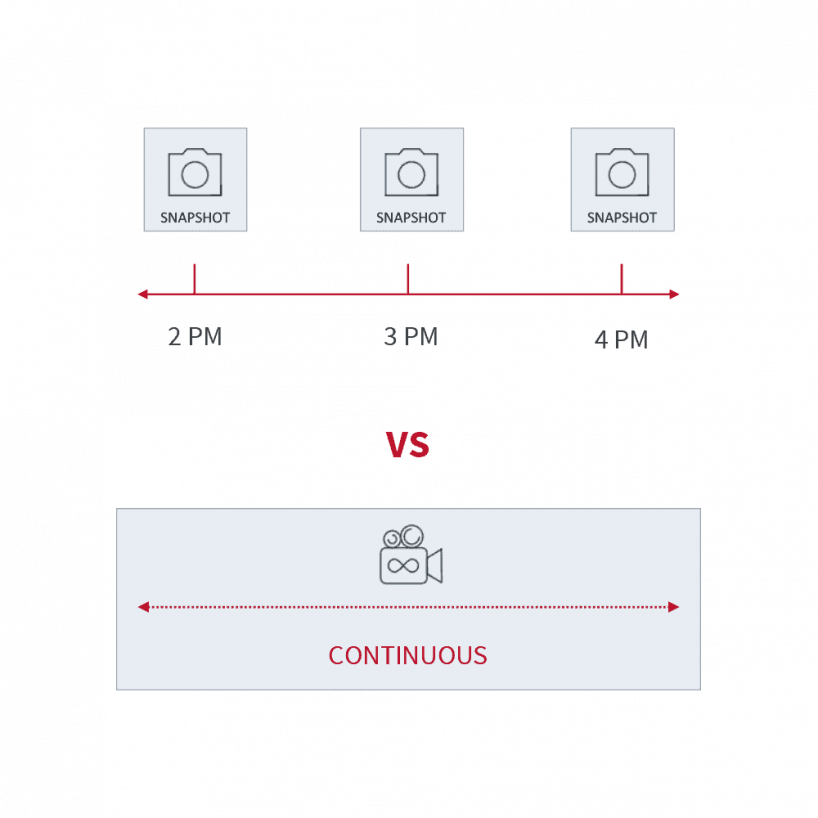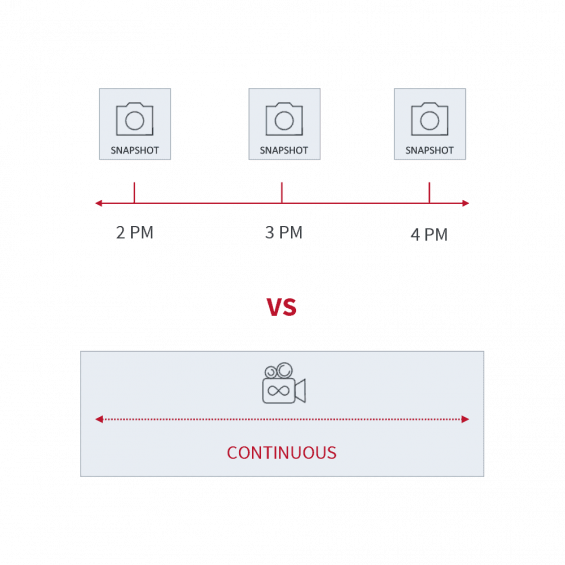 From Periodic to Continuous
Say goodbye to periodic snapshots—the granular Zerto journal keeps a continuous log of all changes to applications and data, with intervals of seconds.
With continuous data protection, you can achieve RPOs measured in seconds, plus other benefits such as:
Storage savings as no snapshots are created and only changes are recorded
Consistent Recovery in Scope and Time
While the granularity of the journal is in seconds, it lets you rewind to any point in time while maintaining application consistency, minimizing downtime, and preventing data loss.


The journal is a dynamic record of every change made to a VM that's protected by Zerto.
Users can specify a journal history of up to 30 days and Zerto will automatically generate checkpoints every 5-15 seconds that can be used for recovery.
This allows for the recovery of everything from a single file to entire applications or sites within seconds of a disruption.
Overview: What is the Journal?


Each VM has its own journal. For each protected machine, Zerto replicates every modification from the production to the target site in pieces called "grains." These grains are markers that indicate differences in data and associations with a particular VM. This translates into maintaining a persistent bitmap on the recovery site; i.e., creating the change-block tracking copies.
In addition to the writes, Zerto updates checkpoints every few seconds with a timestamp. You can then recover to the most recent checkpoint or any previous checkpoint, all while maintaining write-order fidelity and crash consistency.
Store each journal locally through continuous backup or at a remote location, whether it's in the cloud or on-premises. This ensures there is always an up-to-date copy of data available, even if the production site goes down.
Overview: How the Journal Works
The Best Recovery Solution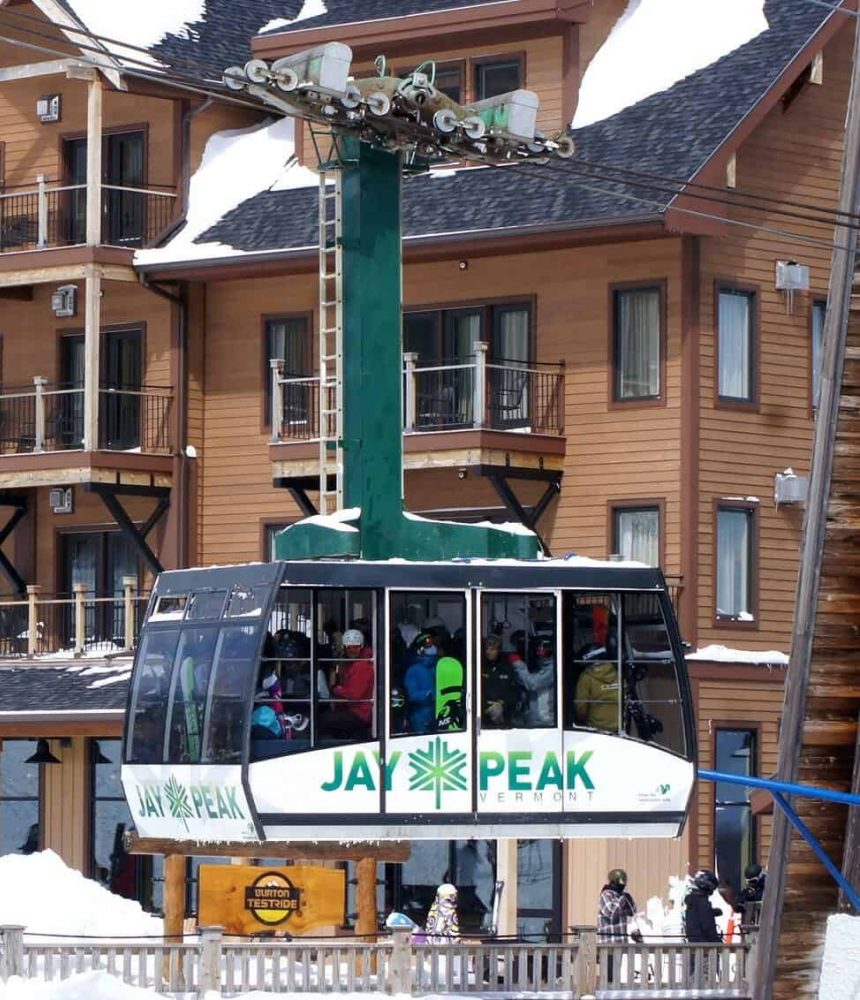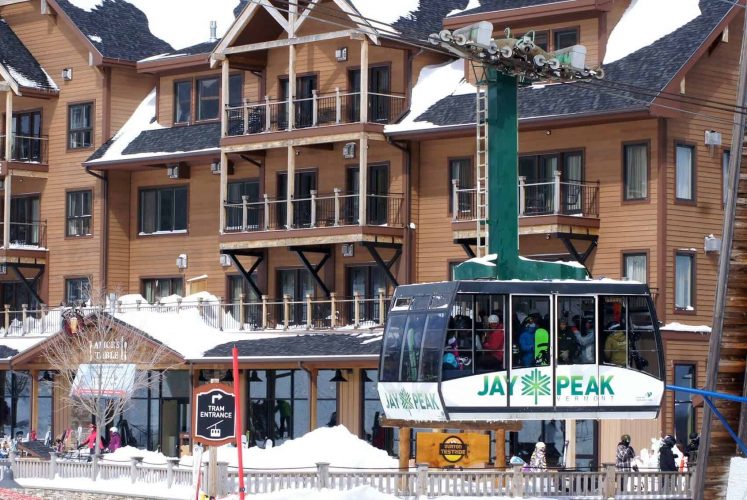 Why Jay Peak Uses Zerto's Continuous Journal-based Recovery
Jay Peak partnered with Zerto to achieve the recovery times and granularity of recovery needed to ensure their resort operations remain up and running in the face of any disruption.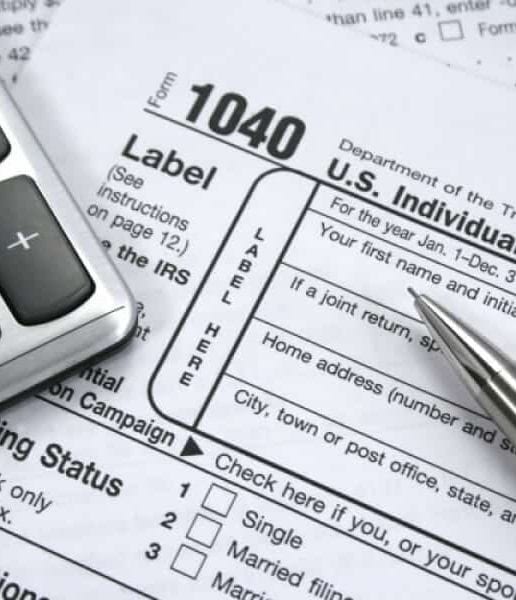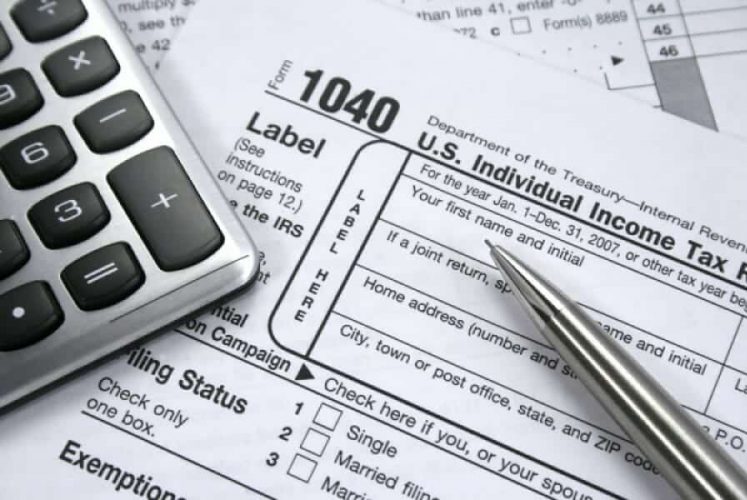 TaxSlayer benefits from the granularity that Zerto's Platform offers
TaxSlayer has moved its backups into Zerto, enabling granular backups in interval of seconds, and the ability to recover files as quickly as needed.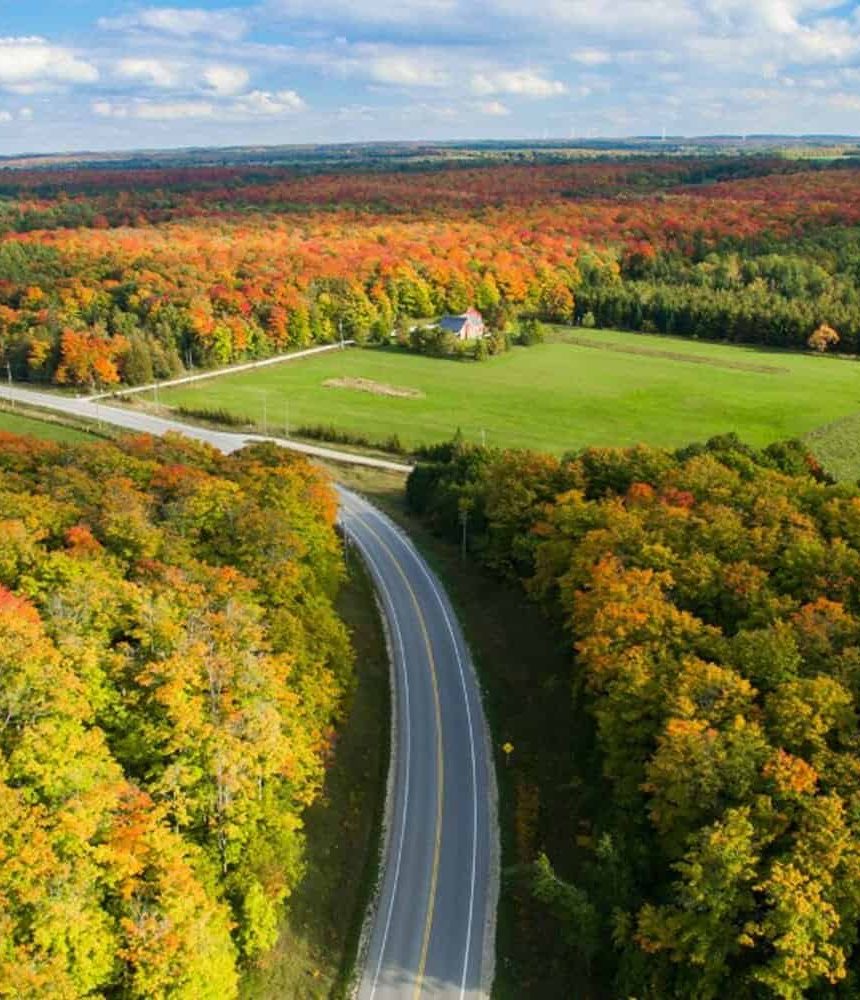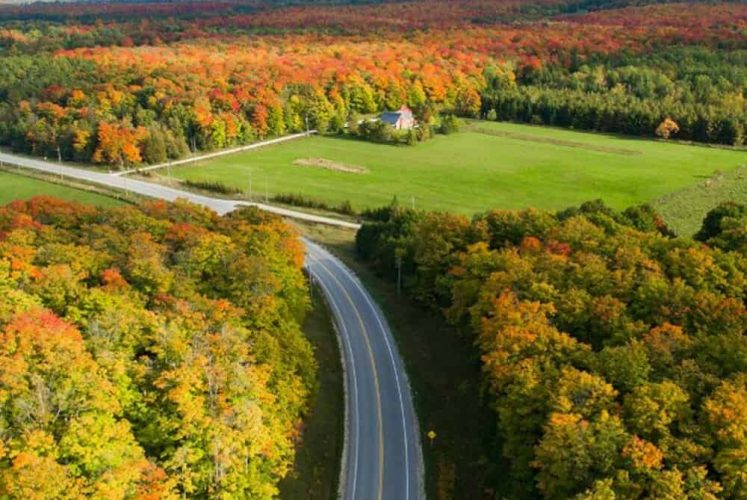 Grey County Gets the Recovery Granularity They Wanted
With Zerto's continuous data replication, Grey County reduces the gap between the time a disaster may strike and the point where the restored data begins.
Take a tour of our platform to learn about Zerto's features and benefits for yourself.
Want to give Zerto a try? Get a free 14-day license or access to our on-demand labs.
IDC – Continuous Data Protection: A New Era of Backup and Recovery
IT disruptions are a common occurrence in modern business world. How do you stay continuously protected?
The Future of Backup: From Periodic to Continuous
Traditional backup technology no longer meets the evolving demands of business. Explore why continuous journal-based protection is the future of backup.
Continuous Data Protection – Competitive Comparison
Get rid of the confusion about all the different flavors of CDP out there. Clearly see how Zerto true CDP compares with some of the competitive offers marketed as continuous data protection.