Zerto Virtual Replication 5.5 Makes Way for Enterprise Resilience
August 22, 2017
---
Hello World! 
It brings everyone at Zerto great pleasure to announce that Zerto Virtual Replication 5.5 has been officially launched and is generally available (GA) to the public today! Building on our 5.0 release, Zerto Virtual Replication 5.5 is the next step in Zerto's vision for IT Resilience. Our's is a vision where customers are not shackled to legacy solutions, traditional hardware platforms, or the "status quo"; but where those customers are empowered to drive change and innovation while remaining safe and secure. If you tuned into the keynote launch webinar, you noticed the title: "Zerto Virtual Replication 5.5: To the Cloud and Back Again". The title could not have been more accurate as with 5.5, Zerto is introducing true multi-platform hybrid cloud resilience. The ability to mobilize your applications and VMs to the public cloud in ways that were not possible previously.  
With Zerto Virtual Replication 5.5, leveraging the full potential of a hybrid cloud architecture has never been easier (or more resilient).  
While there have been many enhancements, here are the key new features for 5.5: 
Failback from Azure

 

Improvement to AWS failover

 

Zerto Analytics 

 

Zerto Mobile Enhancements

 

Significant upgrade enhancements

 

And much more!

 
Now with 5.5 Zerto is delivering on our keynote message of "To the cloud and back". With the same level of ease as our traditional on-premise VMware vSphere or Microsoft HyperV solutions, customers can now reprotect their Applications (VPGs) out of Azure and back to our local datacenter. All while still using Zerto's award winning continuous protection that delivers on RPOs measured in seconds with ZERO impact to source production storage. This will allow IT organizations to truly transform their IT resilience strategy with the inclusion of true multi-platform hybrid cloud. 
Thanks to several talented members in the Zerto Engineering organization, failover to AWS just got a significant turbo boost! In 5.5 Zerto is introducing a whole new method for importing data into EC2 during failover to speed recovery time. We call it the zImporter and with it comes 6x the speed of previous failovers. In addition to making failover faster we have expanded support for additional regions to provide the diversification that our customers need. This is all in an effort to drive as seamless a transition to hybrid cloud as possible, to streamline the failover process so that it results in as little disruption as possible. With 5.5, failover to AWS just got a little easier. 
Zerto Analytic Insights: Visibility anywhere and anytime.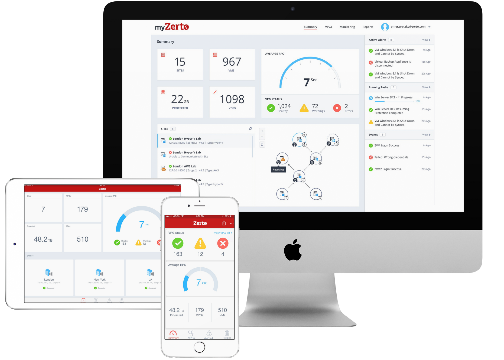 Zerto Analytics will be delivered as part of Zerto's new SaaS platform to all Zerto Virtual Replication customers anywhere in the world, anytime, from almost any device. With the new analytics platform, you will be able to quickly visualize your entire infrastructure from a single pane of glass, even going so far as to consolidate data from disparate Zerto environments and ZVMs that are not paired together today! 
Zerto Mobile Enhancements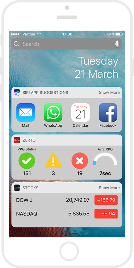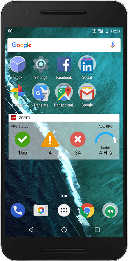 Expanding even further as part of our new SaaS platform and with a focus of simplifying the management of environments, Zerto is introducing several enhancements to its Zerto Mobile App. The introduction of a new Mobile widget allows you to monitor the status of your environment right from your home screen without ever having to open the App itself. Acting as a mini-dashboard it allows you to rapidly visualize the status of your VPGs and your average RPO.  
Upgrading has never been easier! 
Last on our list, but not least: Upgrading. Upgrading with Zerto Virtual Replication is now even easier than it was before. Zerto has streamlined several pieces of the upgrade process and now allows you to auto-upgrade your VRAs as part of the upgrade of the ZVM itself. This will noticeably reduce the number of steps required to upgrade a site from 5.0 to 5.5 by removing all of the busy work of VRA upgrades. This is just another example of how Zerto is committed to simplifying IT resilience.  
While there are many other improvements we could cover, we will leave those to the release notes and "what's new" data sheets! These are the top 5 improvements in 5.5 and will help to further true IT resilience for all Zerto customers.  
5.5 is now available in MyZerto under the software section. If you should have any questions at all, please feel free to reach out to your local Zerto team and we will be happy to assist! 
Hopefully we will see most of your at VMworld! 
Adam Sekora, Chief Evangelist
---