Zerto Virtual Manager Appliance – What You Need to Know
December 6, 2022
Est. Reading Time: 4 minutes
---
In Zerto 9.5, Zerto introduced a new Zerto Virtual Manager Appliance (ZVMA) and an alternative to creating your own Windows-based ZVM deployment on a virtual machine. This virtual appliance is designed to be easier to deploy, easier to manage/maintain, and more secure. If you are an existing Zerto customer with Windows-based ZVM deployments or just haven't upgraded to Zerto 9.5 yet, you may have missed it entirely.
What is the Zerto Virtual Manager Appliance (ZVMA)?
When describing the ZVMA, let's start by saying what it is not. It is not a virtual machine that you have to configure on your own with a Windows operating system and maintain on your own with security and system updates. The ZVMA is a turnkey, Linux-based virtual appliance featuring microservices for security and authentication, logging, APIs, and management.
The ZVM Appliance requires Zerto 9.5 or higher. Some features that you might require are only available in Zerto 9.7, which is the latest and recommended version. The ZVMA also requires vSphere 7.0. For those using an external SQL server, the minimum requirements are MS SQL 2012 or newer, or Windows server 2016 or newer.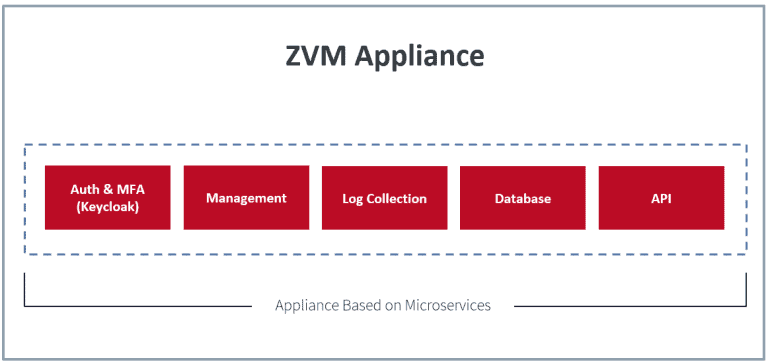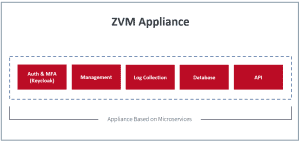 What are the benefits of the ZVMA?
The ZVMA is a turnkey appliance that can be deployed with minimal configuration from an OVF without the need to create a new virtual machine manually or to deploy and activate the operating system. It is maintained with product updates directly from Zerto, so there is no need to manually install system updates to the appliance operating system or components. It is a hands-off update process to bring you the latest updates you need.
The ZVMA is designed to be more secure, with a lightweight, pre-hardened Linux operating system, a small attack surface, multi-factor authentication, and no need for administrators to access the underlying system for management and maintenance. The ZVMA comes with a new management interface specifically for easy setup and configuration of the appliance. With this console, the appliance can be managed entirely without Linux expertise or having to touch the operating system.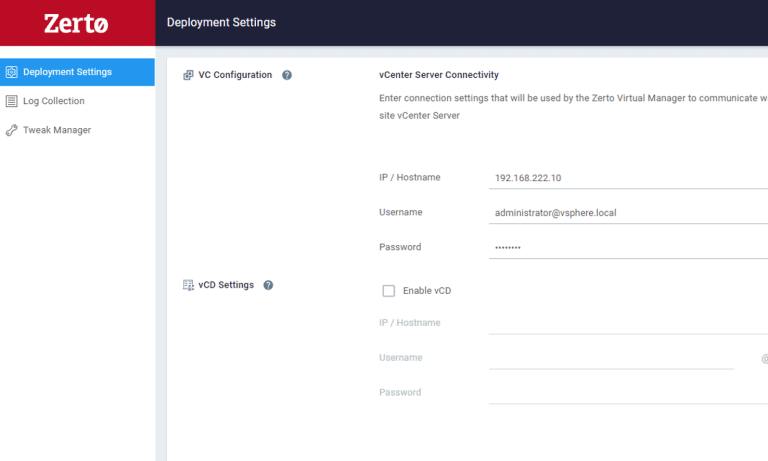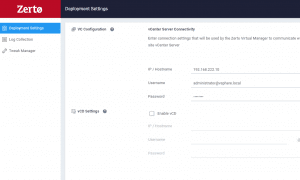 Looking Ahead
In the next major Zerto product update, the ZVM appliance will replace the Windows-based ZVM. The newly added benefits outlined above will make the appliance a perfect replacement for the Windows-based ZVM and offer more security and easier management and maintenance. Through Zerto 9.7, Windows ZVM deployments are still supported, so you can continue using them if you upgrade, but for new deployments of the ZVM, it is recommended that you deploy the ZVMA.
In Zerto 9.7, it is possible to pair Windows-based ZVMs to a new ZVMA to assist with trying a ZVMA right alongside your existing deployments. Since Zerto 9.7 is the final release for the Windows-based ZVM, a seamless, in-place migration tool will be available in the next major Zerto release. This will help with upgrading to the ZVMA for all your sites.
The ZVMA includes all core Zerto features for protection, recovery, and data mobility. This includes key operations such as failovers, tests, moves, restores, and clones. Some features available in the Windows-based ZVM may not yet be available in the ZVMA, such as support for Microsoft Azure and pre- or post-recovery scripts. These and other features will be available in the next major Zerto release. Check Zerto's technical documentation for details or reach out to Zerto technical support regarding what is or isn't supported.
For the next major Zerto release, a migration tool is planned to assist with migrating existing Windows-based ZVM deployments to the ZVMA. More information about this migration tool and process with be provided closer to that version release. For now, please take advantage of the new features and benefits of the ZVMA for new deployments and other use cases that meet your specific needs.
Check out this helpful video for a more in depth look at the ZVMA and its features.
---