Get More from Zerto and HPE With Tighter Seamless Integration
November 21, 2019
Est. Reading Time: 2 minutes
---
Zerto has always thrived on its strong technical alliances, especially working with Hewlett Packard Enterprise (HPE). We've strived to ensure interoperability between products and deliver strategic joint functionality.
To ensure tight integration and the highest client value for our joint solutions, Zerto became a member of the HPE Complete Program, delivering tight integration for HPE's SimpliVity hyperconverged platform, HPEMSA Storage, HPE 3PAR StoreServ, and HPE Nimble, all packaged within the HPE Complete Program.
Earlier this year, Zerto embarked on its journey to converge disaster recovery and backup through detailed development of its long-term retention capability, building upon its flagship journal technology and continuous data replication. Zerto and HPE worked together to establish HPE StoreOnce Catalyst as a key secondary storage target site.
What this means is that HPE StoreOnce Catalyst users could adopt Zerto's IT Resilience Platform and its journaling technology to expand their recovery from just seconds ago to up to years ago. This removes the need for outdated backup technology that relies on snapshots that leave time gaps in the ability to recover your data.
Furthering our integration collaboration, HPE recently released support for Zerto in HPE Smart Fabric Orchestrator, HPE's management and monitoring solution for SAN fabrics and storage.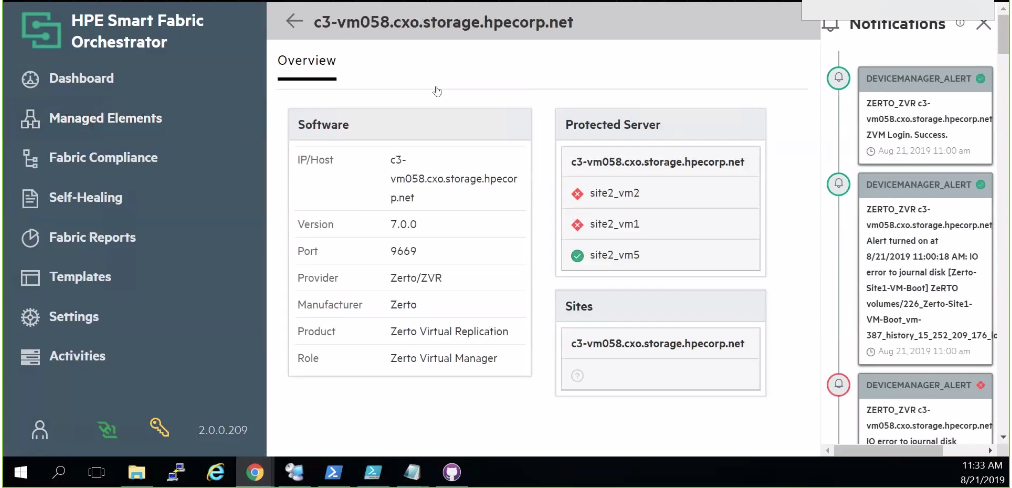 With the release of Zerto 7.5 and its support for HPE's Catalyst API, Zerto's user interface now contains HPE StoreOnce as an available storage type.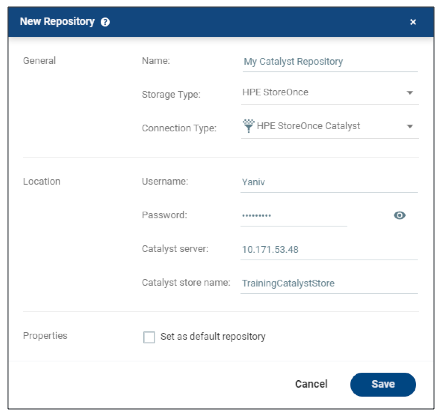 In addition, we've significantly tightened integration with HPE StoreOnce. Going much further than simply treating StoreOnce as a NFS/SMB-accessible share, Zerto 7.5 Catalyst integration now permits Zerto to create its repository on StoreOnce, perform source-side data deduplication for lower bandwidth consumption, automatically optimize multiple streams without overloading StoreOnce, manage the repository lifecycle and perform garbage collection.
Learn more about how Zerto and HPE are better together by clicking here.
---