Zerto Makes Its Mark at VMworld 2019 San Francisco
September 4, 2019
---
Zerto, a proud sponsor of VMworld, makes its mark with strategic partnerships, new capabilities and the expected energy of its Zertonians. 
It's a wrap! VMworld 2019 San Francisco is over, but we're still buzzing around Zerto's exciting news and activities that took place. VMworld's theme this year was 'Make Your Mark', and we believe we met that expectation! Zerto took the bay area by storm, announcing new partnerships and integrations with VMware, advanced analytics capabilities, support for Azure VMware Solution, all while speaking and interacting with thousands of attendees and more! 
Here are some of our top highlights from VMworld 2019: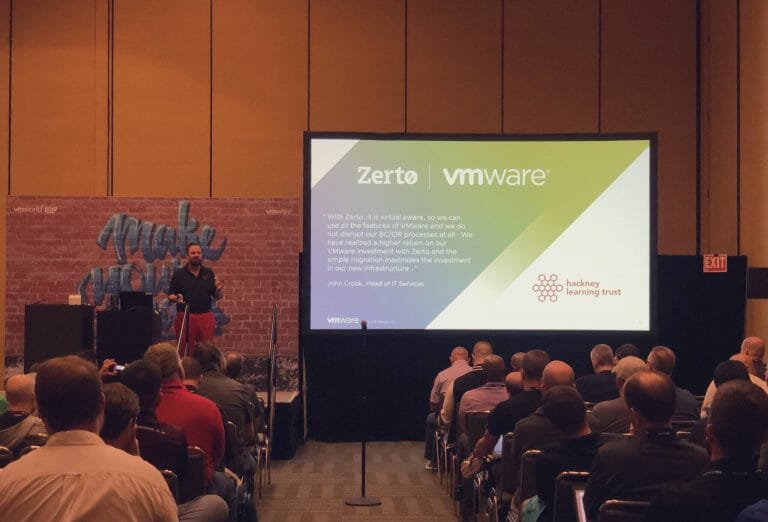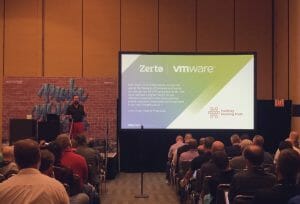 Zerto Previews Integration into VAIO Framework and more!
Our most exciting announcement at VMworld was announcing our enhanced partnership and integration with VMware's VAIO framework. Our own Rob Strechay, SVP of Product at Zerto, and Paul Turner, Sr. Director of vSphere Product Management at VMware, led a session detailing this new integration and the value for highly secure environments using VMware vSphere and Zerto. Go here to learn more about this exciting announcement!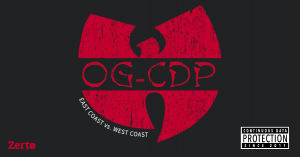 The OG CDP – The Founders of Continuous Data Protection  
The industry has begun to recognize the value of Continuous Data Protection (CDP) and we could not be more excited. As the original founders of CDP, we had a blast discussing with customers and attendees the value and true differentiation of Zerto's CDP and how it delivers IT Resilience of your organization. Check out these 5 important questions to ask about Continuous Data Protection (CDP) while you may be evaluating other solutions.  
So..Many…Sessions!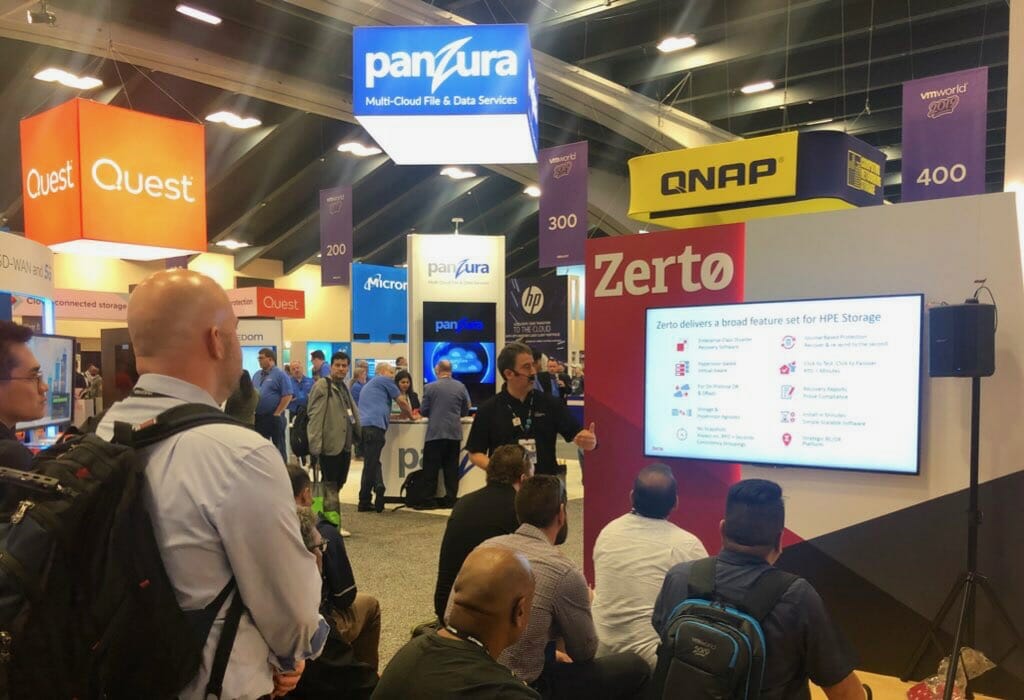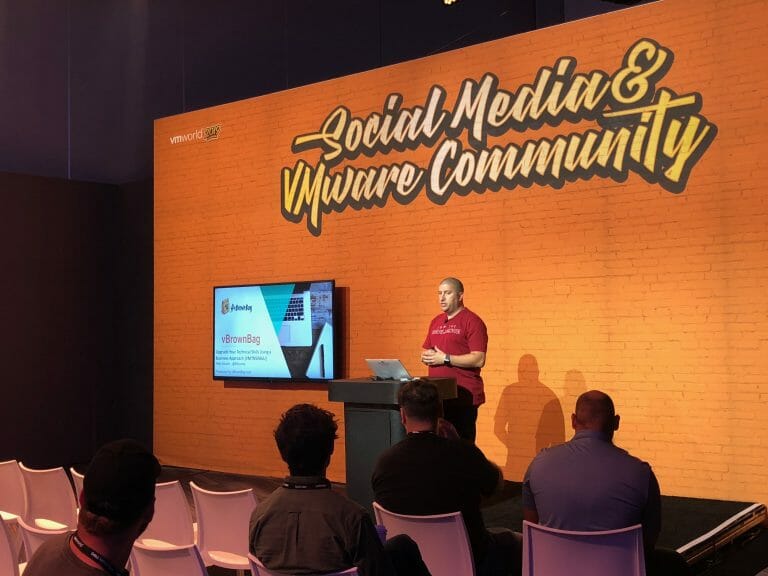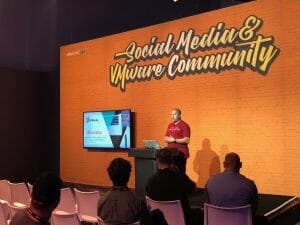 We stayed busy this VMworld! With 3 sessions from our own Zertonians and over 15 theatre sessions at our booth, we showcased our new announcements, capabilities and the value of the IT Resilience Platform to hundreds of attendees.  We covered topics such as: 
Recovering from Ransomware

 

Cloud Mobility

 

And more!

 
The Fun Stuff: Giveaways and Prizes!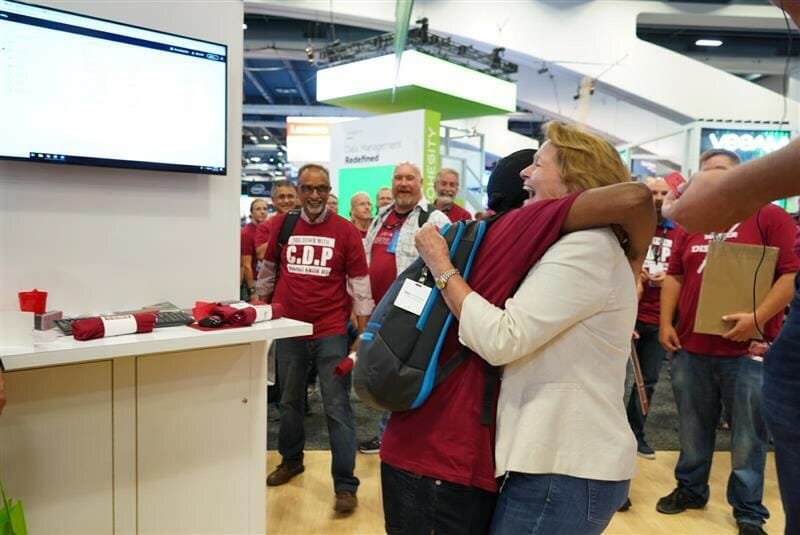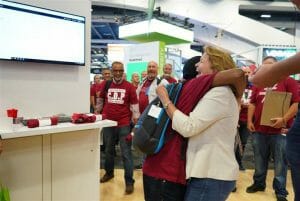 We love our giveaways at Zerto, and we don't play around. From Zerto Yeti cups & Yeti Coolers, to gift cards, soundproof headphones and more, we always have a good time. Here is a picture our own Caroline Seymour getting hugged by an attendee who just found out he won a $500 Amazon gift card!  
 What's Next?  
If you're lucky enough to attend VMworld EMEA as well, pay us a visit! Whether you want to hear about our IT Resilience Platform updates, partnerships, or you want a chance to win prizes, visit us! Otherwise we look forward to seeing you at VMworld again next year! 
---