Hypervisor and Hardware Agnostic – What's the Big Deal?
June 16, 2016
---
By Andrew Martin, Director Asia Pacific & Japan at Zerto
In a lot of our standard presentations at Zerto we have bullets that refer to the fact that our technology is hypervisor and also hardware agnostic.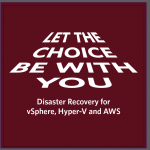 When I joined the company about 18 months ago, people really liked that message, they did so because it meant choice and freedom from vendor lock-in – right up to the virtual machine layer itself. Choice is nearly always a good thing and people I spoke to could clearly see that this "agnostic" approach gave them options, choices and flexibility that they did not think was possible before.
It was great to be able to position our offering in that way, it won us friends then and continues to do so today.
However, the real power of Zerto's agnostic approach is only just being realised. I have no doubt that for our CTO Oded he looked into the future and understood the real power of our technology was yet to come. But for less visionary people like myself, the value of what we do  is revealing itself day by day.
The rate of change in enterprise IT is frighteningly rapid. At a recent Gartner event I heard that IT professionals should be looking for ROI on their spend in 12 months (it used to be 3 years). This speed of ROI is because new technology replacing the last is emerging at an alarmingly fast velocity.
The major change underpinning it all is software definition and hybrid cloud and that is where the true power of Zerto's hypervisor and hardware agnostic technology is now starting to dawn on people.
The transition we are seeing is one where the data center or entire computing platform is becoming commoditised. The central focus  for IT professionals is now fast becoming the application workload and its associated data.
Being able to move that workload around and do so guaranteeing consistency with minimum disruption is going to be the key to capitalising on software defined data center and hybrid cloud.
We have a more recent slide that has been added into many of our Zerto presentation, that slide describes what we call the "cloud continuity platform" only made possible by our hardware and hypervisor agnostic technology.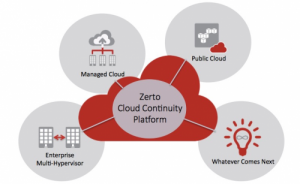 So yes this is a big deal, and its quickly dawning on increasingly more people just how big a deal this is.
Now when I mention "we are hardware and hypervisor agnostic" I see the metaphorical light bulb not only switch on, but much brighter than before. People understand that as they adopt a cloud first approach to the data center – zerto's vision to move workloads between any hypervisor on any hardware in any cloud is the key that unlocks the true potential of this new approach to enterprise IT.
---