Comparing Resilience – Part Four: Cyber Resilience
October 13, 2022
Est. Reading Time: 3 minutes
---
If IT Resilience is the cornerstone of business resilience as seen in part three, in today's digital world, cyber resilience is an extension of it, and one of its other pillars. Indeed, besides any business' need to be able to cope with natural disasters or planned outages (maintenance, etc.), it is imperative that an organization can respond and recover from many man-made disruptions as well, i.e., cyberattacks.
What Is Cyber Resilience?
Cyber resilience describes an organization's ability to mitigate, respond to and recover from cyber threats and attacks such as ransomware. Cyber resilient businesses have a clear strategy, management process, and toolsets in place to prevent and protect against malicious cyberattacks. They also use security frameworks that provide time-tested best practices to combat cyberattacks. Some organizations have used the National Institute of Standards and Technology (NIST) Cyber Security Framework (CSF), which is based on five core functions: Identify, Protect, Detect, Respond, and Recover, to achieve cyber resilience.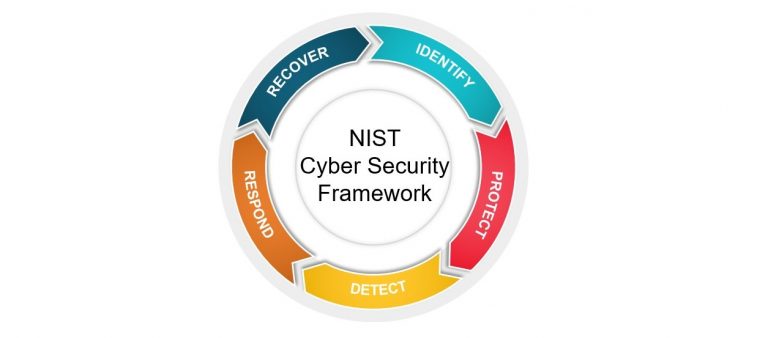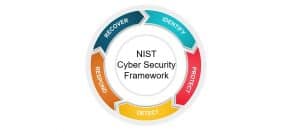 How Do You Build Cyber Resilience?
Cyber resilience relies on cybersecurity models, tools, and operations to prevent cyberattacks and respond accordingly in the case of breach. On the preventive side, patch management helps to reduce the attack surface of an organization by fixing known vulnerabilities. After an attack, data forensics helps to understand the scope of a breach and ensure the threat and/or intruders have been purged from the IT infrastructure.
From there, data recovery becomes the foundation of every effective cyber resilience strategy. As such, you need a data protection management and recovery solution that seamlessly protects your data and workloads across multiple solutions, applications, and environments. These solutions should also allow you to validate, in an isolated network for instance, that any recovered data or applications are clean and secured before being reinstated. With this, you can avoid business disruption, minimize downtime, and stay in control when malicious actors attempt to compromise your IT environment.
IT resilience is clearly a key component of cyber resilience.
Why Is Cyber Resilience Important?
Cyber resilience facilitates your organization's safety and seamless access to your data in order to help your organization get back up and running in the event of a cyberattack. It also mitigates risk by going past the prevention mechanism to ensure the integrity of critical data assets.
What Does a Cyber Resilience Strategy Include?
A robust cyber resilience strategy relies on business continuity (BC), disaster recovery (DR), incident response, and cybersecurity plans. It may also incorporate the following elements:
Preparedness and penetration tests to identify gaps or weaknesses
Threat and vulnerability management
Robust cybersecurity solutions to secure endpoints, networks, etc.
Data protection and cloud data management solutions
A well-equipped security operation center (SOC) in-house or through a managed service provider (MSP)
Implementation of zero-trust data access and policies
Post-attack validation of systems and networks to understand what was compromised, what data may have been stolen, the integrity of existing data, and the existence of any malware or spyware
Regulatory compliance management to ensure requirements are in line with industry and government mandates in the aftermath of a breach
Combining all these elements enables organizations to:
Manage and protect IT assets
Identify and detect threats
Respond and recover from successful attacks
Govern and assure continuity
Next: Linking Them All Together
As seen in part one, building business resilience means building resilience across many dimensions and over different time horizons. However, we drilled down on three dimensions that we consider foundational to start enabling business resilience: operational resilience (part two), IT resilience (part three) and cyber resilience (part four). In the last part of our mini-series, we are going to put all the pieces together and see how this relates to business continuity.
---