Zerto 8.0: IT Resilience Everywhere

Expanding data protection and recovery for on-premises and cloud
"At Coyote, the security and protection of our customers' data is our top priority. We take every precaution to keep their information safe, and our work with Zerto is a perfect example of this. Our mutual focus on data protection allows us to offer our customers the innovative tech solutions they need with the security they require. "
Brian Work, Chief Technology Officer, Coyote
Raising the IT Resilience Bar. Again.
Zerto 8.0 expands its industry-leading IT Resilience Platform™ for disaster recovery and data protection capabilities to new cloud platforms and software-defined storage. With support for Google Cloud, VMware vSphere Virtual Volumes (vVols) and VMware vCloud Director (vCD), new integrations with AWS and Microsoft Azure, unlock new resources and cost savings to drive operational efficiencies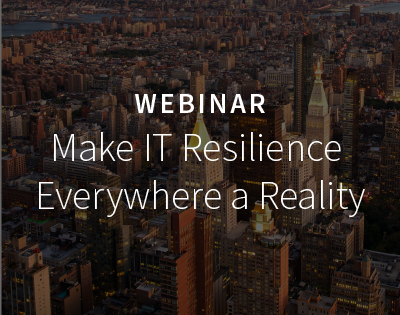 Make IT Resilience Everywhere a Reality
Zerto 8.0 keeps your organization IT resilient no matter where your systems run. Watch our IT Resilience Everywhere webinar and learn how we've unlocked multiple new capabilities for staying IT Resilient—all on your terms.
What's New and Improved with Zerto 8.0
Zerto 8 .0 introduces a wealth of capabilities to drive new use cases, storage savings and unrivaled availability. Learn more about all the new capabilities of Zerto 8.0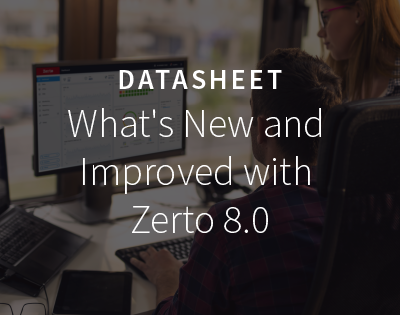 "Zerto's expertise in supporting and securing VMware workloads in the cloud will be a benefit to organizations that are increasingly running mission-critical workloads on Google Cloud."
Manvinder Singh, Director, Partnerships, Google Cloud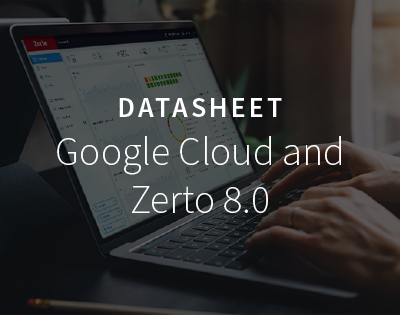 Google and Zerto 8.0
Zerto teams up with Google to bring IT resilience to Google Cloud specifically with future support for their VMware-as-a-service solution. Seamlessly migrate native VMware workloads to Google Cloud without changing your applications. Unlock the cost savings and scale of Google cloud.
Note: While VMware on Google Cloud is expected to be available to the public this summer, Zerto is working with Google on a controlled release program for a limited number of customers.
Click "Apply" below to submit your application.
"Zerto support for VMware Virtual Volumes (vVols) helps our mutual customers protect their digital infrastructure. As an Advanced tier Technology Alliance Partner, Zerto is helping customers realize the unique VMware ability to offer consistent storage policy-based management across traditional storage and hyperconverged infrastructure."
Lee Caswell, VP Marketing, HCI BU, VMware
VMware and Zerto 8.0
Zerto innovates again with VMware bringing new capabilities for Disaster Recovery as a Service(DRaaS) and software-defined storage with support for VMware vCloud Director and VMware vSphere Virtual Volumes.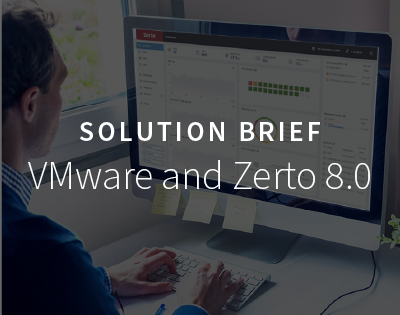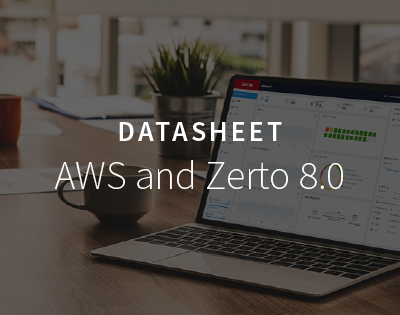 AWS and Zerto 8.0
New integration with AWS Storage Gateway as a long-term retention target site for inexpensive and efficient cloud archive.
Deeper Integrations, Stronger Partnerships Stronger strategic partnerships and deeper integrations focused on expanded disaster recovery and data protection capabilities across on-premises and cloud environments.