Infrastructure Modernization Using Zerto
May 29, 2018
---
When people think of infrastructure modernisation, just by the nature of the word infrastructure one would assume that the focus would be around hardware, and yes there would certainly be some level of hardware required within the customers premise, however, as in the past when a customer had a Disaster Recovery (DR) requirement, they would need to rely on like hardware between their datacenters.
Recent infrastructure innovators have introduced the cloud as a DR target, be it public, hybrid or private and the whole infrastructure discussion and design becomes even more complicated yet extremely cost effective. What if you were able to focus on the design without the need to even worry about the underlying physical infrastructure, you were able to design your environment, future proofing and making it flexible and agile. With Zerto you can do exactly that, knowing that you will have a truly software defined environment that will give you the ability to move between hypervisors, public, private and hybrid clouds.
How is this even possible I hear you ask, what if I said to you that with only two components and some storage, you could achieve this.
Let me tell you exactly how you can modernise your infrastructure and potentially not even spend any money on physical hardware.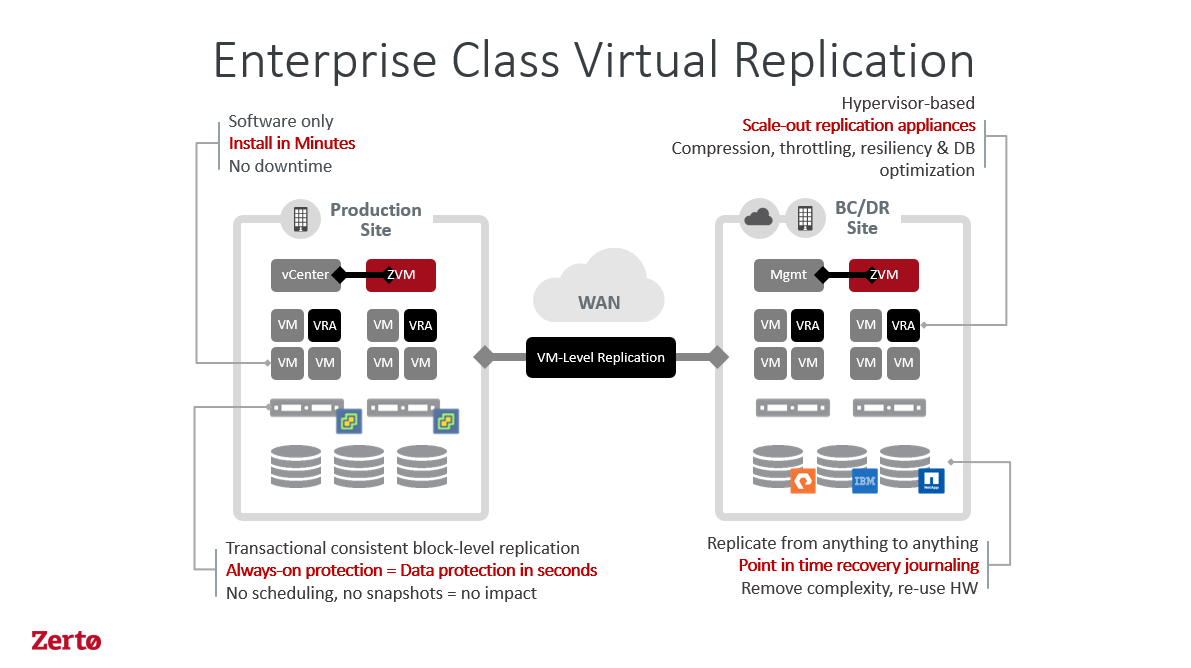 Let's look at a customer who has the standard three tier virtual infrastructure, servers, switching and storage, with a DR be it either hot or cold. They would have the same or a similar layout in DR again servers, switching and storage. They would be using a combination of automation and orchestration tools and either hypervisor based or array based replication. Now let's take the first step in their modernisation journey by removing the reliance on multiple components and give them the ability to have the automation, orchestration and replication in a single product that can be installed and configured into the environment non-disruptively. This is a true installation that can be carried out without impacting the existing virtual machines (VMs). Two simple steps first a VM is provisioned and the Zerto Virtual Manager(ZVM) is installed, it will communicate with the Hypervisor manager e.g. vCenter or SCVMM. Then for each physical server in the virtual farm a Virtual Replication Appliance(VRA) is installed via the ZVM GUI. When this is complete the production side is ready to go, do the same on the DR side and you have a complete Zerto Virtual Replication (ZVR) environment configured. Staying with the Modernisation theme, what if you could protect an application rather than just a virtual machine, this is exactly what Zerto provides via a Virtual Protection Groups(VPG), you group together VM's that make up an application and Zerto will protect the entire application and will also allow you to fail over the entire application. This is a major plus when you have to really hit the big red button, especially if you want to be able to be up and running in the shortest time possible.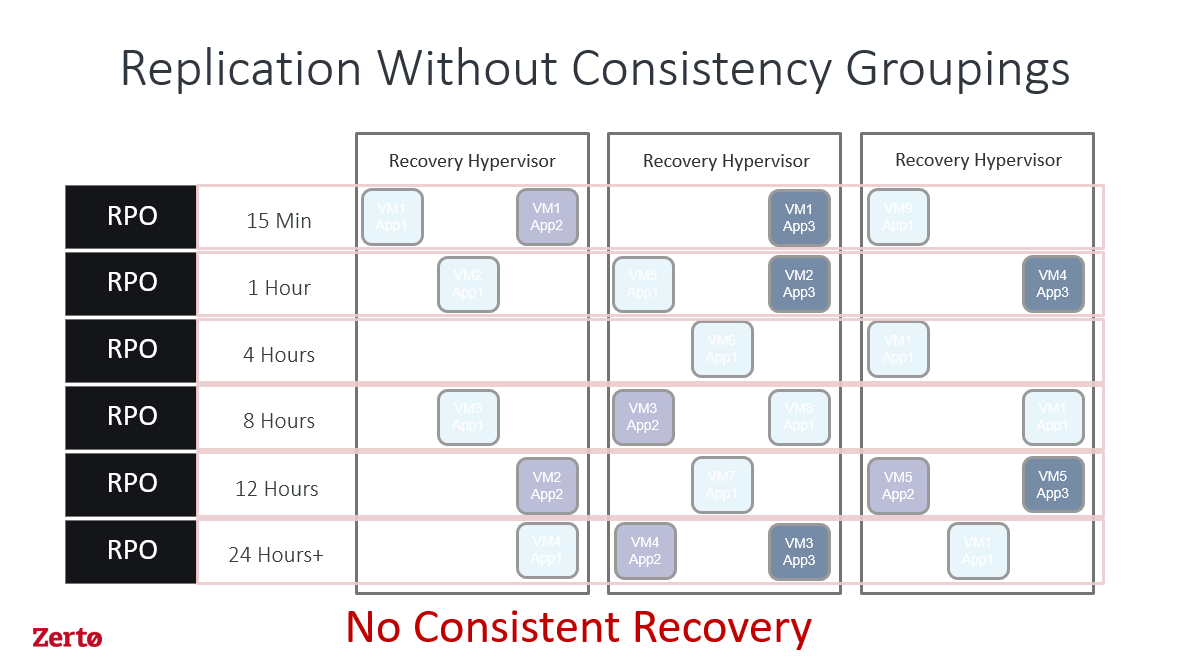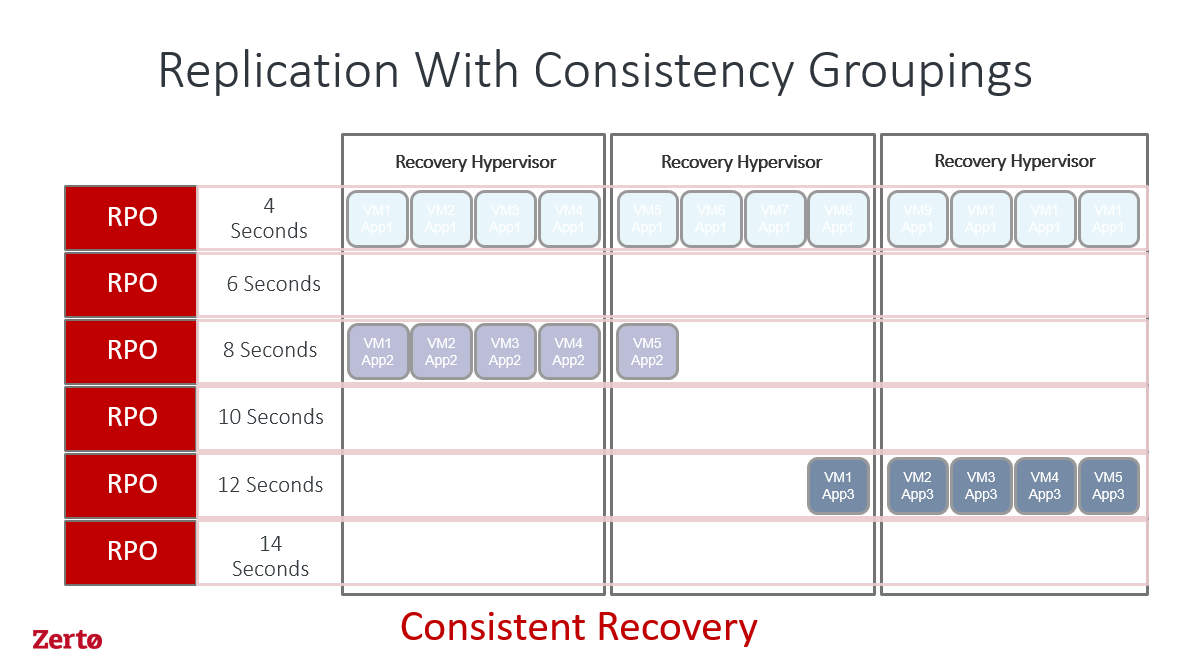 Now let's add the need to take your workloads into the cloud, Zerto is the only software defined product that allows you to move workloads between on premise and the cloud and also between clouds giving you truly agnostic outlook for your environment. Now that we have an environment that is no longer tied into any specific hardware platform or cloud platform for that matter we have a scenario where we can focus on the process rather than on the hardware or the cloud.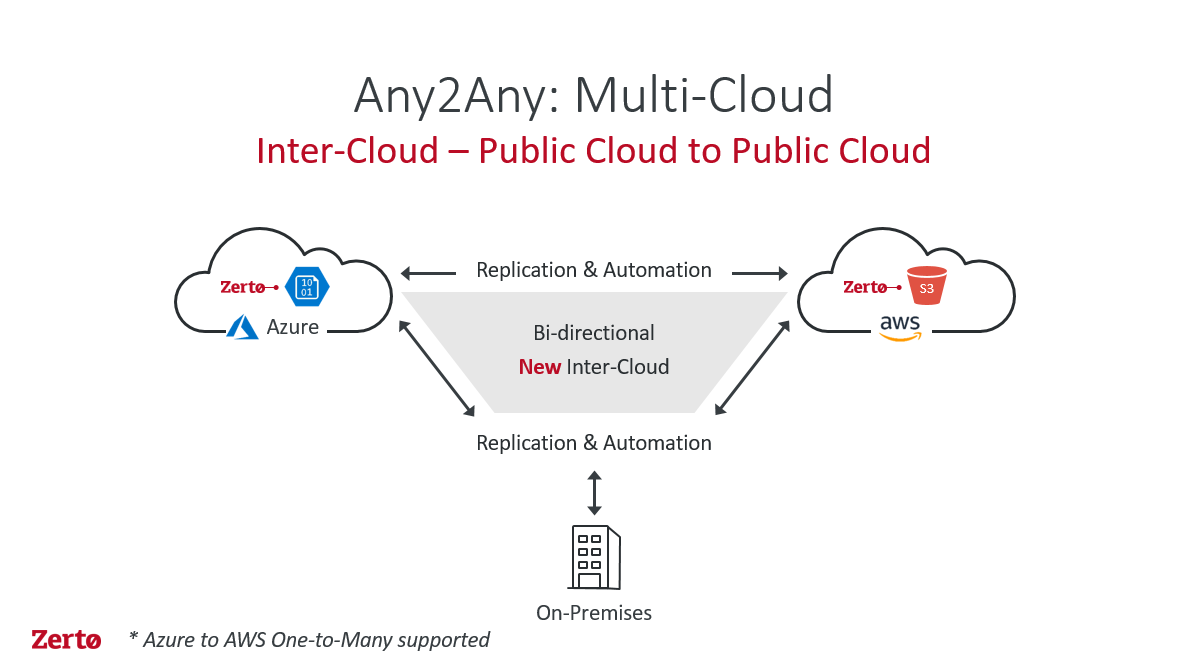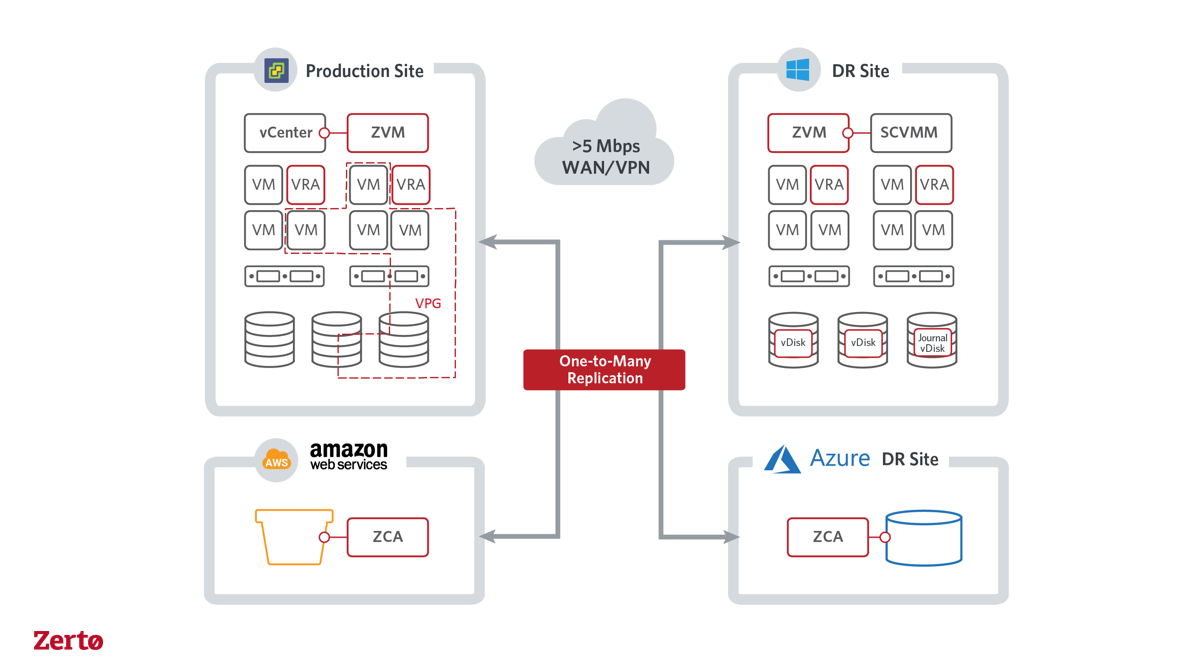 Imagine being able to protect to multiple locations concurrently at the same time, again this is exactly what Zerto can provide for your enterprise.  Imagine being able to facilitate disaster recovery tests non-disruptively to any of the available targets defined in your environment and continue to be protected while doing the DR test. Zerto can give you this because it utilises journaling rather than snapshotting, you simply select the VPG (application) you wish to test, choose the journal checkpoint you wish to use for the DR test and initiate the test. You can test for as long or as little time as you like with the knowledge that you are continually protected while doing the DR test. When you completed the DR test Zerto will provide you with a complete DR test report showing all the steps carried out their success or failure and also how long each step took, this report has a list of certifications that will enable you to show DR compliance to your auditors.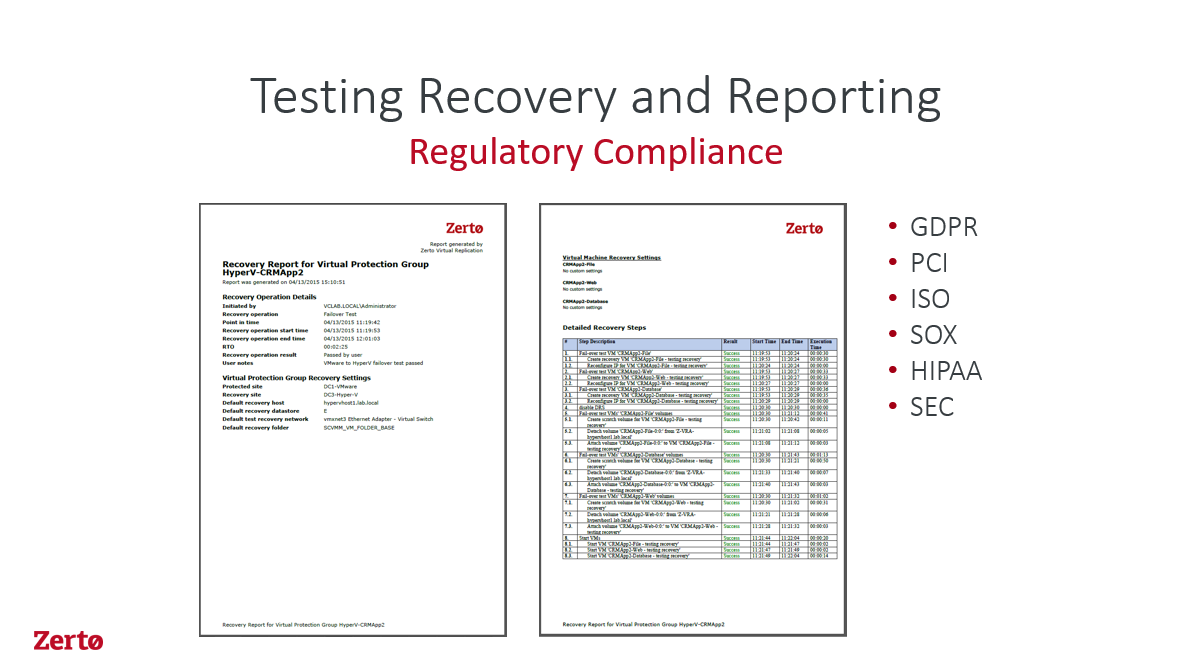 As you can see Zerto's Virtual Replication manager is a complete software defined tool that will give you piece of mind, flexibly, and agility knowing that all your IT Resiliency requirements are addressed now and into the future.
---