The Bald Truth: Digital Transformation
November 15, 2017
---
Digital Transformation and the changes your organization encounters today have surfaced through multiple areas, including people (your customers), technology, and ecosystems. Your organization is going through some challenges to meet these demands and keep up with the ever-changing competitive landscape. It's time to gain a better understanding of these changes and what they mean to you, and shift your mindset towards seeing these challenges as opportunities for you and your business.
We've outlined in an infographic 12 ways you can leverage IT Resilience as part of your digital transformation strategy. View
the infographic below
 to understand what companies need to do to satisfy their Digital Transformation strategy and prepare for the future of IT.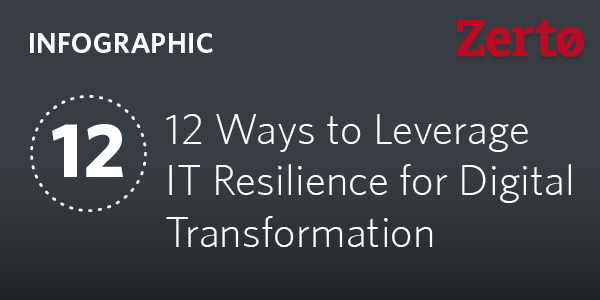 In the digital age, it's all about speed. Successful Digital Transformation requires IT services to be delivered in a fast, agile and streamlined manner across the entire organization. The information here will help guide you in better understanding the role of IT Resilience in Digital Transformation.
You have an opportunity to embrace these elements and unfold the areas to focus on within the customer experience, operational processes, and the business models in place and in future changes. Automation is a multi-faceted conversation that can also play a critical role in the organization's adoption and acceleration of Digital Transformation. Take a look at this in detail in Zerto's new whitepaper, and we'll help you better understand the relationship between IT Resilience and Digital Transformation. With these assets, you'll be well informed to make smart decisions and ready to thrive in this ever-changing world.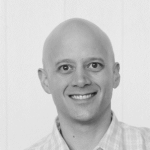 Harry is a Technology Evangelist at Zerto focusing on driving adoption of Zerto's enterprise class scalability and agility to organizations of all sizes and sectors—across clouds, hypervisors, and platforms. With 20 years of industry experience, Harry spent more than 8 years at VMware —5 years in Professional Services as a Senior Consultant architecting and implementing private clouds and major datacenter migrations, and another 3 years in Technical Marketing focused on product integration and scalability with the vRealize and vCloud product suites. Follow Harry on Twitter @HarrySiii and LinkedIn.
---