Beyond Backup: The Future of Data Protection
July 17, 2020
---
Data protection is an essential part of IT infrastructure, and it is unlikely that will ever change. But with the IT landscape changing and threats increasing, are you still able to rely on the data protection solution you currently use? Organizations today cannot afford to sustain any data loss or downtime. To avoid the impact of data, productivity, and revenue loss, more granularity is required in recovery, while maintaining the same level of performance.
When examining the technology currently protecting your data—one of a company's most valuable assets—not much has changed over the last 35 years despite longstanding issues. The primary process, using a backup solution, remains the same: take a copy of the data that has changed in your production environments (typically using snapshot technology) and store it on another type of storage. Since this process has a performance impact on the production environment, backups are made during off-peak hours, usually late at night. Unfortunately, this directly impacts the granularity any backup product can provide—e.g. if business hours resume at 9am, the last good copy of data is likely 7-9 hours old already.
The interesting question is why we are doing all this, and if we carefully dissect backup, we can distinguish two use cases organizations are trying to solve for using backup: operational recovery and long-term retention.
Operational Recovery (OR)
Operational recovery refers to day-to-day restores and recoveries of files, VMs, and/or specific volumes. It's different from disaster recovery since it isn't a 'disaster incident' and doesn't need an entire site recovery. Also, operational recovery is performed locally and restores do not come from an offsite datacenter or cloud. Traditional disaster recovery is focused around large-scale disruptions to the business, is performed via remote recovery, and is focused on failing over infrastructure.
Long-Term Retention (LTR)
Most organizations require storing data long-term due to compliance, taxes, or internal demands.  Most of this data isn't critical to day-to-day operations so it needs to be stored on cost-efficient media where quick recovery is not as much of a priority as with operational recovery.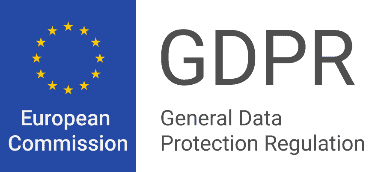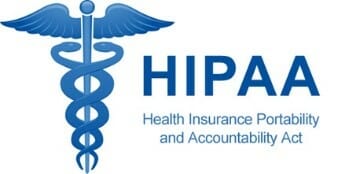 Zerto for Operational Recovery
We're getting closer to a world expecting zero downtime, whether planned or unplanned. This shift is clearly manifested in the uptime SLAs for operational recovery. Organizations are looking to locally recover files and VMs with RTOs and RPOs nearing traditional disaster recovery standards—standards that backup is unable to meet. Legacy backup solutions designed for simple archive and long-term retention will not suffice, you need operational recovery capabilities that give seconds of RPOs rather than hours, and do so without relying on snapshots that stun production VMs.
Thanks to Zerto's software-only approach and scale-out architecture, we have all the components we need to change the way organizations can solve for operational recovery. When protecting your applications, you can use a one-to-many architecture to replicate the data both locally and remotely, plus use the Zerto journal to recover to any point in time on either of those targets. This helps organizations reduce data loss to seconds instead of hours without having to invest in expensive backup infrastructure.
Zerto for Long-Term Retention
In Zerto 7 we released support for long-term retention by unlocking secondary storage as an available target site for the Zerto journal. This means users could replicate and store their data on cost-effective purpose-built backup appliances (ex. ExaGrid or HPE StoreOnce), basic NFS or SMB shares, or even cloud storage gateways (ex. AWS Storage Gateway). This allows users to archive and store their workloads from seconds ago to years from now without any disruptions or impact to the production environment.
Throughout our next releases, we will continue to add support for cloud-native and object storage repositories, giving you the flexibility to protect and recover your VMs with the infrastructure of your choice.
Learn more!
To learn more on how Zerto can help you change the way you protect your business by providing continuous data protection for all applications, please watch this year's ZertoCON deep dive session, Architect Zerto So That You Never Have to Back Up Again, below!
---