Zerto's IT Resilience Roadshow Wraps Up!
November 19, 2018
---
Last week Zerto wrapped up our 2018 IT Resilience Roadshow series that took place in 18 major locations across the globe. The roadshow connected our teams and our partners, who sponsored each event, with over 800 customers, partners and end users. It was a fantastic success!
Throughout the 10-week series we networked with people from Tokyo to Frankfurt. We heard from current and prospective end users on where their businesses are headed in 2019 and how they are working to get resilient and ready.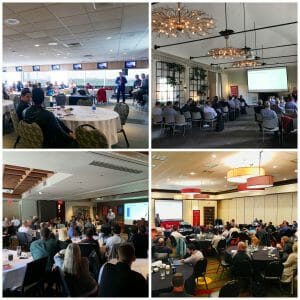 We explored fresh technology by diving into the future of backup and journal-based protection. Through discussions of real-world experiences, attendees came away with an understanding of the key challenges of cloud adoption, how to overcome them, and how they can benefit from cloud. Plus, we had the added benefit of hearing from our partner Hewlett Packard Enterprise, who sponsored our North America locations at the Gold level, on Intelligent Storage and Data Protection.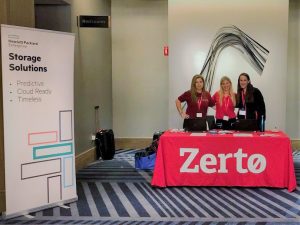 Those who attended the training and certification portion of our roadshow were able to nerd out, learning about Cloud Agility with Zerto and Azure, going through a hands-on lab, and taking the Zerto Azure Specialist Certification. We showcased how to accelerate the adoption of Azure and public cloud with Zerto and focused on Zerto Azure for Disaster Recovery, migrating live environments to and from Azure, tips and tricks on Azure deployment, and solving Windows Server and SQL Server 2008 End-of-Life.
IT Resilience is the new state of being for modern tech pros, and the foundation for achieving digital transformation. We were thrilled so many people came out to join us and explore the trends of converging technologies, network locally, and sharpen their skills by getting Zerto certified. If you were able to be there, thank you for taking time out of your schedule! If you couldn't make an event this year, be sure to check back with us on when these events get scheduled for 2019.  Better yet, join us in Nashville May 20th-May 22nd for ZertoCON 2019.  We've got a content-rich agenda, training and certification, along with some must-see keynotes.  Registration is now open.  Join us!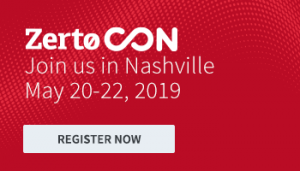 ---