ZertoCON Day 2: The Masters of Disaster Recovery
May 25, 2016
Est. Reading Time: 6 minutes
---
By Keith Taylor, Product Specialist at Zerto
My oh my, what a busy day it's been here in Boston!!!  We got into the full swing of things today starting with a packed room for our Opening Keynote.  Ziv and Oded – the original Masters of Disaster – gave a fantastic welcome to our attendees and offered some insight into the origins of Zerto, and how we've grown over the past 5 years to bring us to the point of hosting the inaugural #ZertoCON.  We also heard from some of our early investors, U.S. Venture Capital and Battery Ventures, about why they believed all the way back in 2010/2011 that Zerto would become the success that it is today.
We've had some superb sessions running today covering some great topics:
Recovering from Ransomware in Minutes
Storage for What's Next
The Pathway to DRaaS is Not Always Black and White
Wanted: Compliance and Security for DRaaS
Building Scalable DR for vSphere 6 – What You Need to Know
What do CIO's Care About?
What is the Right Cloud for DR? DIY, Managed or Public
Automate Everything! How to Build Dev Ops Platforms with Zerto API's and PowerShell
Fast Track to AWS – Lessons Learned Going to the Cloud
Financial IT Panel
But no matter how hard I tried, I couldn't view them all!!!
The UK's finest, Darren Swift, gave the fantastic presentation on Recovering from Ransomware in Minutes.  It's a HUGELY powerful capability that Zerto enables – but of course, we'd prefer it if you could avoid the infection in the first place.  As such Darren talked us through some of the technical aspects of how these attacks gain entry in the first place, and what they do once they've infected the network.  This lead into some best practice methodology to help counteract the threat in the first place.  But by now we all know that the question is more a case of "when" rather than "if"; so we heard from one of our wonderful customers how they used Zerto to recover from, and completely mitigate, the threat with absolute minimal data loss.
Next up I made my way over to hear Justin and Dante from iLand discuss enterprise requirements for consuming DRaaS, with a focus on ensuring security and compliance.  As one of the most secure cloud providers in the world, iLand, utilizing the power of Zerto to enable DRaaS and simple, effective reporting for compliance and audit purposes, can enable you to leverage the best of cloud services.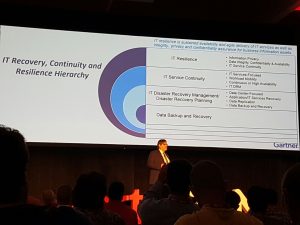 After a well-deserved break for lunch (and what a spread it was!) and a chance to mingle with our attendees, we made our way back to the Keynote room to listen to John Morency, from Gartner, educate us on how disaster recovery is evolving and why.  There's a whole post in-and-of itself there, but the long-and-short of it is that DR requirements are growing to a point where what we're really talking about is IT resilience.  And what is IT resilience I hear you ask?  As John so eloquently put it, IT resilience is "Sustained availability and agile delivery of IT Services as well as integrity, privacy and confidentiality assurance for business information assets".  Hmmm… Sounds a lot like Zerto to me…!!!
Next up on my agenda, a panel discussion with Thomas Flemming from Arch Insurance, Steven Huster from TenCate, and Udi Mokady from Cyberark, guided by our very own CMO Gil Levonai.  Sometimes it's easy to assume that the people at the top have (perhaps arguably) restricted visibility over the processes involved in DR.  Maybe we forget that at the end of the day, the CIO is ultimately the one responsible if everything falls to pieces.  But, today we found out that some of the major business drivers when considering the implementation of a DR solution are the RPO/RTO's achievable (perhaps an obvious one) but more than that, the simplicity and the ease-of-use that the solution provides in enabling the DR functionality.  And leading on from the Gartner Keynote speech, the ability to prove and demonstrate resilience is another key deciding factor when choosing your DR solution (I'll make it easy for you – the answer begins with Z…).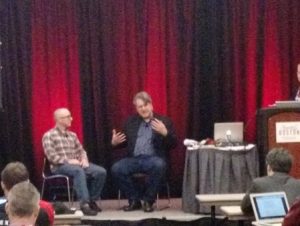 My final selection for the day was the ever-so-appealing session – Automate Everything!  Now, I'd love to be able to tell you more about this but quite frankly, I am NOT an engineer.  While I was able to follow the fantastic John Troyer from TechReckoning discussing 'What is DevOps?' with Mike Marseglia from Hasbro, as soon as my adopted mentor, Josh Stenhouse, took the stage to give us a demo of automating the creation of Virtual Protection Groups within Zerto, I fell behind the wayside… But suffice to say it was some very clever stuff and is something that can be expanded out to automate a number of additional processes within ZVR.  If you haven't tried it already, do it, and if you want to see some more details and get your hands on some pre-made scripts, make sure you check out Josh's blog at virtuallysober.wordpress.com.
And that was that!  Day 2 of the inaugural #ZertoCON completed – well, almost…
Since you will be most likely reading this on Wednesday, we want to remind you of the post ZertoCON happy hour hosted by NaviSite tonight, May 25th. It will begin at 5:30 at the Atlantic Beer Garden, Big Bo & Front Patio.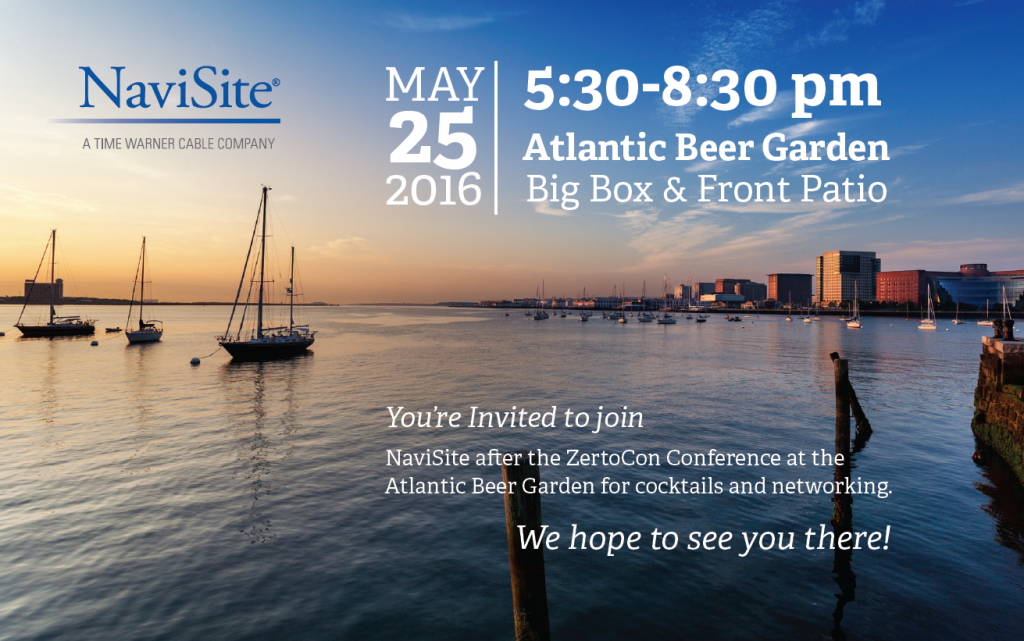 Make sure to catch their Keynote today as well, given by David Grimes at 11:55am "Expectations for DR have changed. In 2016 what does it take to implement DR solutions in the cloud?"
Now, if you'll excuse me, it has been a long time since I've rock n rolled, so I am going to go see our band, Lez Zeppelin, rocking and rolling out on Lawn on the D!!!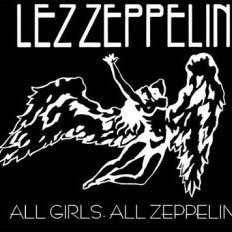 ---