ZertoCON 2018 Day Two: Resilient & Ready… to Rock
May 23, 2018
---
The first full day of ZertoCON 2018 opened today with a keynote from Nicholas Thompson, editor in chief at Wired Magazine. His informative and thought provoking presentation focused on Humanity and Technology – from birth to death, exploring how technology is rapidly changing the world we live in, and how humans are reaching a point where computers become ultimately smarter than their creators.
A seasoned journalist and respected thought-leader, Mr. Thompson took us on a journey that connected the dots between our humanity and our IT systems. He offered insights into how we can continue to succeed in our new 'uninterrupted' world and talked candidly about the requirement we all now face to respond immediately to opportunities in our business lives. Using real life examples throughout, he illustrated how innovation is driving our future lives, including how machine learning is helping social media platforms like Instagram to protect its users, and  showed us which applications make us happy and which ones don't.
He even shocked us with a video clip of an out-of-character Barack Obama that turned out to be a flawlessly altered clip that warned us to be aware of the authenticity of what we find on the internet.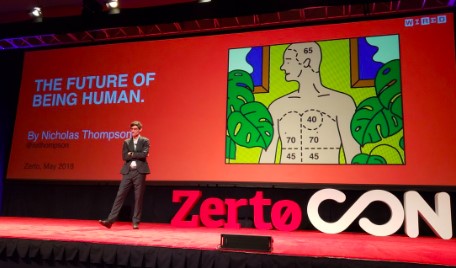 It wrapped up by illustrating that despite what people thought technology might do to our attention spans, our capacity to absorb long term complex content consumption is increasing!
Next on stage was the much awaited presentation from Ziv Kedem, Zerto's CEO and co-founder. After giving a quick recap of 2017 with a focus on customer successes and an update on the ever changing IT landscape, Ziv shared three exclusive announcements to the delegates in attendance. In a presentation that continued, enhanced and expanded Zerto's market-disrupting approach to IT, disaster recovery, back-up and cloud adoption, he revealed:
The launch of Zerto's IT Resilience Platform™
Zerto's vision for the future of backup
A pre-announcement and preview of Zerto 7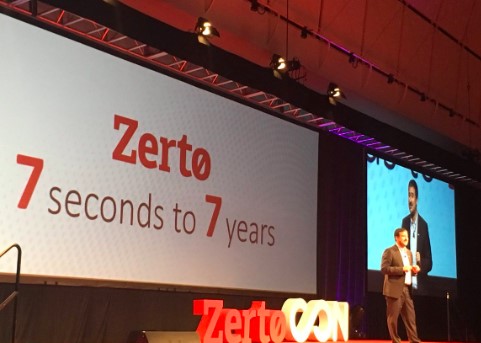 The launch of Zerto's IT Resilience Platform
Launching the company's new IT Resilience Platform™, Ziv confirmed that the platform will for the first time converge backup, DR and cloud mobility technologies to ensure continuous availability across all applications in a single, simple and scalable solution. The platform has been developed to reflect the increasingly demanding business expectations that are driving strict 'always on' SLAs across all applications. It sets out to meet this formidable challenge against a backdrop of increasingly complex IT systems and infrastructure, such as the growing use of multiple cloud and on-premises environments.
Zerto's IT Resilience Platform™  is based on a foundation of Continuous Data Protection (CDP) with in-built orchestration and automation. The platform also includes enhanced analytics and control to provide complete visibility across multi-site, multi-cloud environments in order to ensure business SLAs are met. As a result, companies no longer need separate backup, replication, orchestration and migration tools and are not exposed to the associated complexities, risks and costs.
Zerto's vision for the future of backup
Pulling no punches, Zerto's CEO went on to talk about modern backup, stating specifically that the technology as it exists today is incapable of meeting customer expectations or business requirements.
Businesses, he explained, expect no downtime, no data loss and no interruption. No backup technology based on periodic backups can achieve seconds of RPO at scale, instead backup needs to change by moving from periodic to continuous journal based protection. Zerto plans to change backup by basing it on:
Continuous Data Protection (CDP) with best of breed replication.
Continuous journal-based protection that will allow customers to deliver seconds of RPO at scale ensuring no downtime, no data loss and no interruption.
A New 'Elastic Journal' that enables search and recovery across data, files or VMs from any checkpoint for short- and long-term retention – 7 seconds to 7 years or more.
Pre-announcing and previewing Zerto 7
Having presented the company's vision for backup, Ziv Kedem explained how Zerto's new solution, Zerto 7, which will be available in Q1 2019, is the first step in making that vision a reality. In a move intended to further disrupt the market, Zerto's CEO announced that Zerto 7 would add data protection workflows to the company's IT Resilience Platform, while converging backup, DR and cloud mobility solutions into a single, simple and scalable solution.
Looking back, day two of ZertoCON 2018 set the tone for the company's strategy and growth over the next 12 months and beyond. It gave attendees a unique insight into the company, its products and of its leader, who has the vision to bring about even greater growth and market dominance.
Join the Resilience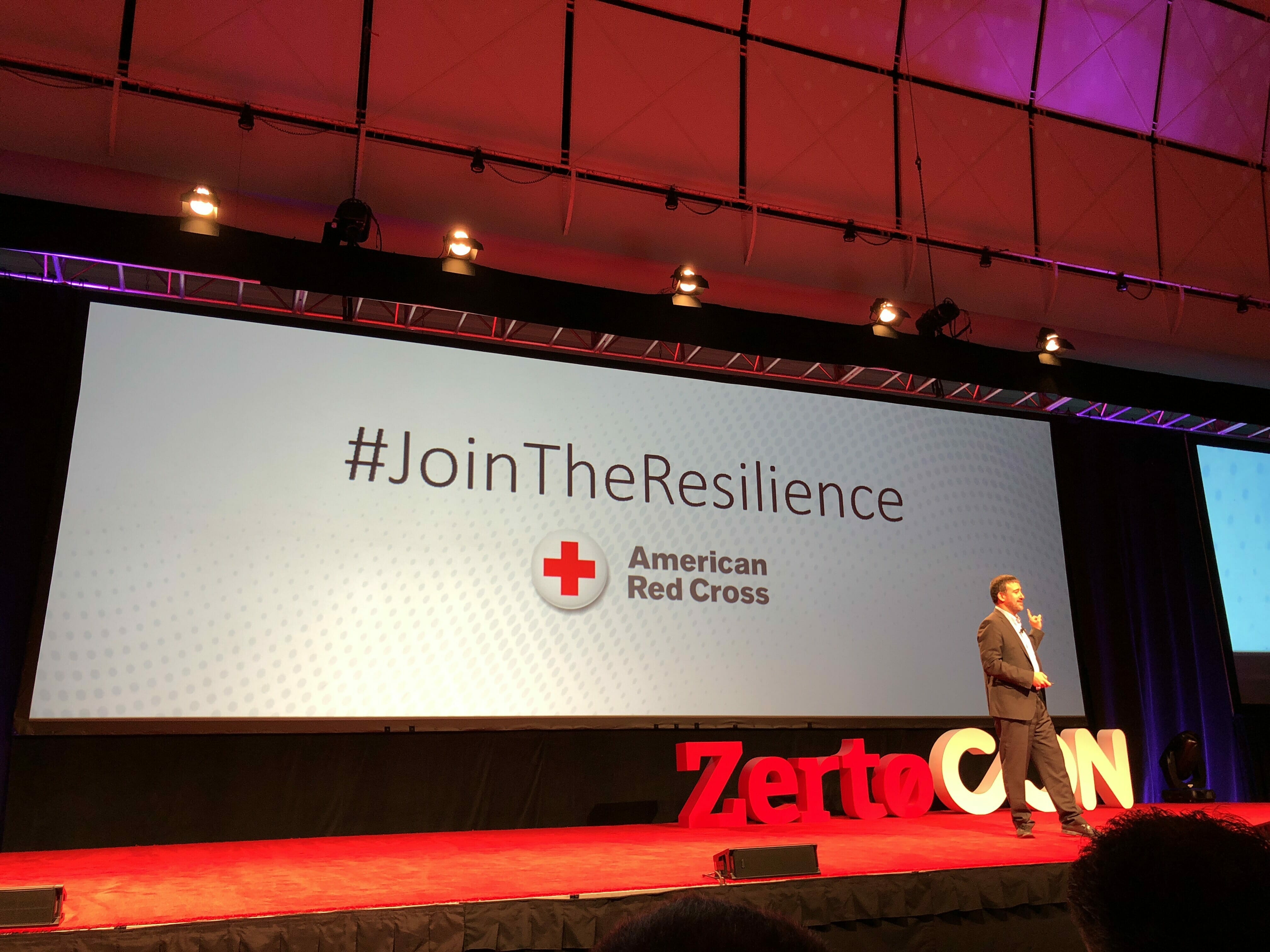 Finally, Zerto's CEO invited everyone to join Zerto's movement to bring IT Resilience to the forefront and to help support American Red Cross relief efforts – an organization that helps people react resiliently to disasters around the world every day. He offered, on behalf of Zerto, to donate $5 to the Red Cross for each tweet that contains #JoinTheResilience, and for anyone who signs up at zerto.io/joinus.
The day ended with a classic Zerto party, sticking with the theme "Resilient & Ready.. to Rock!" Attendees got to enjoy the original Luck Strike in Boston, with bowling alleys and arcade games all to themselves. And if arcade games weren't their style, the Master of Disaster band took over the stage and everyone rocked out long into the night.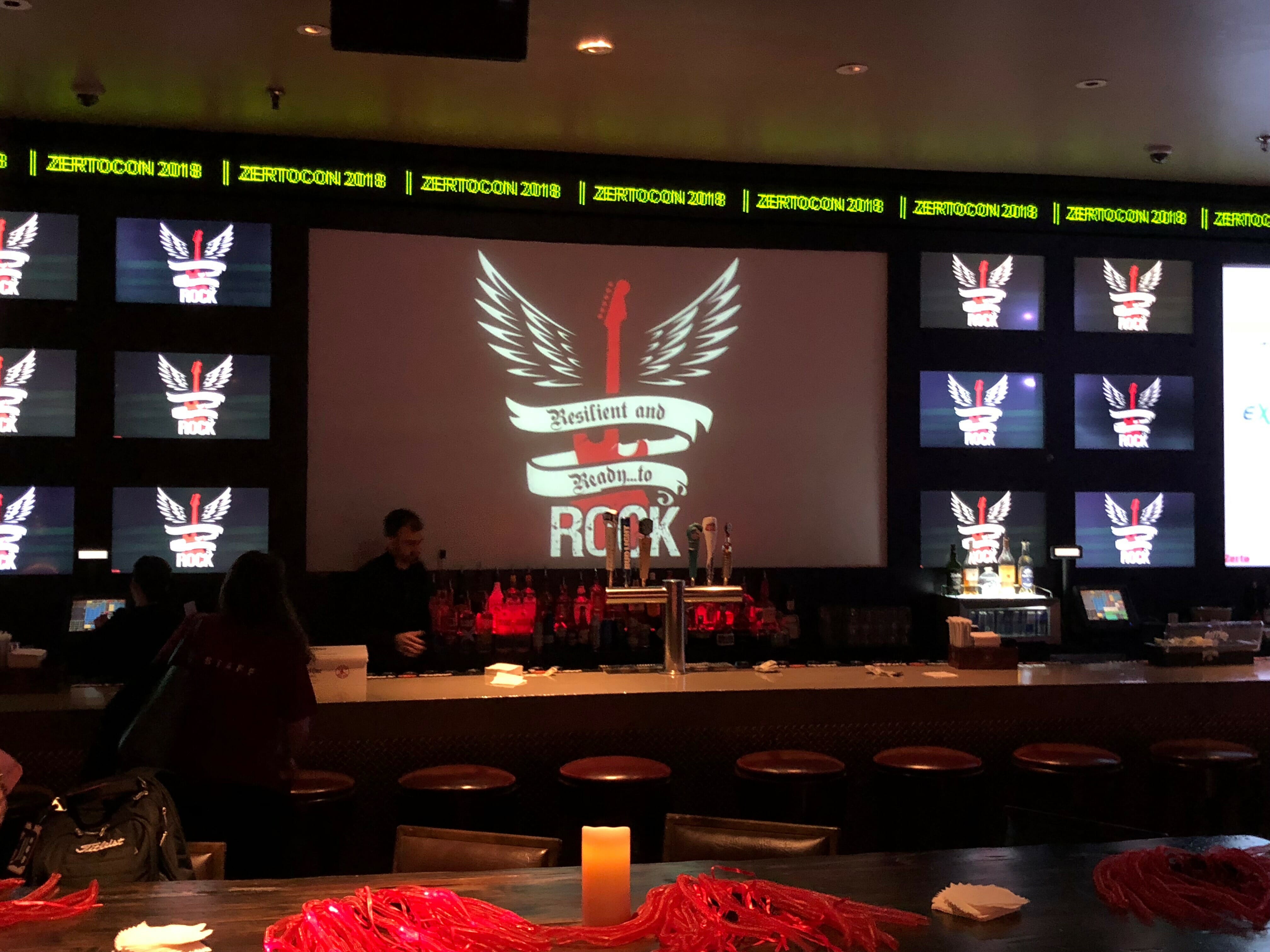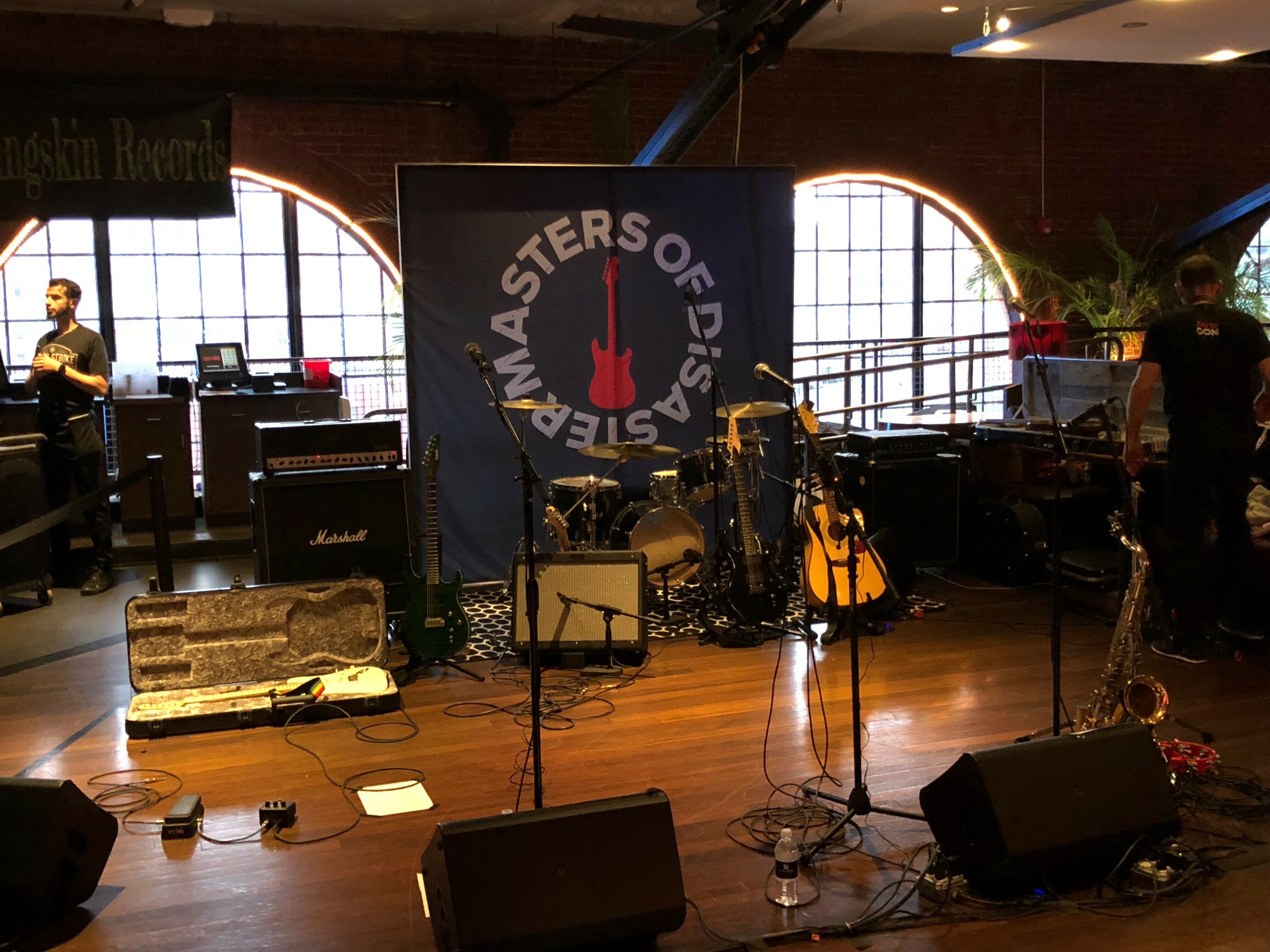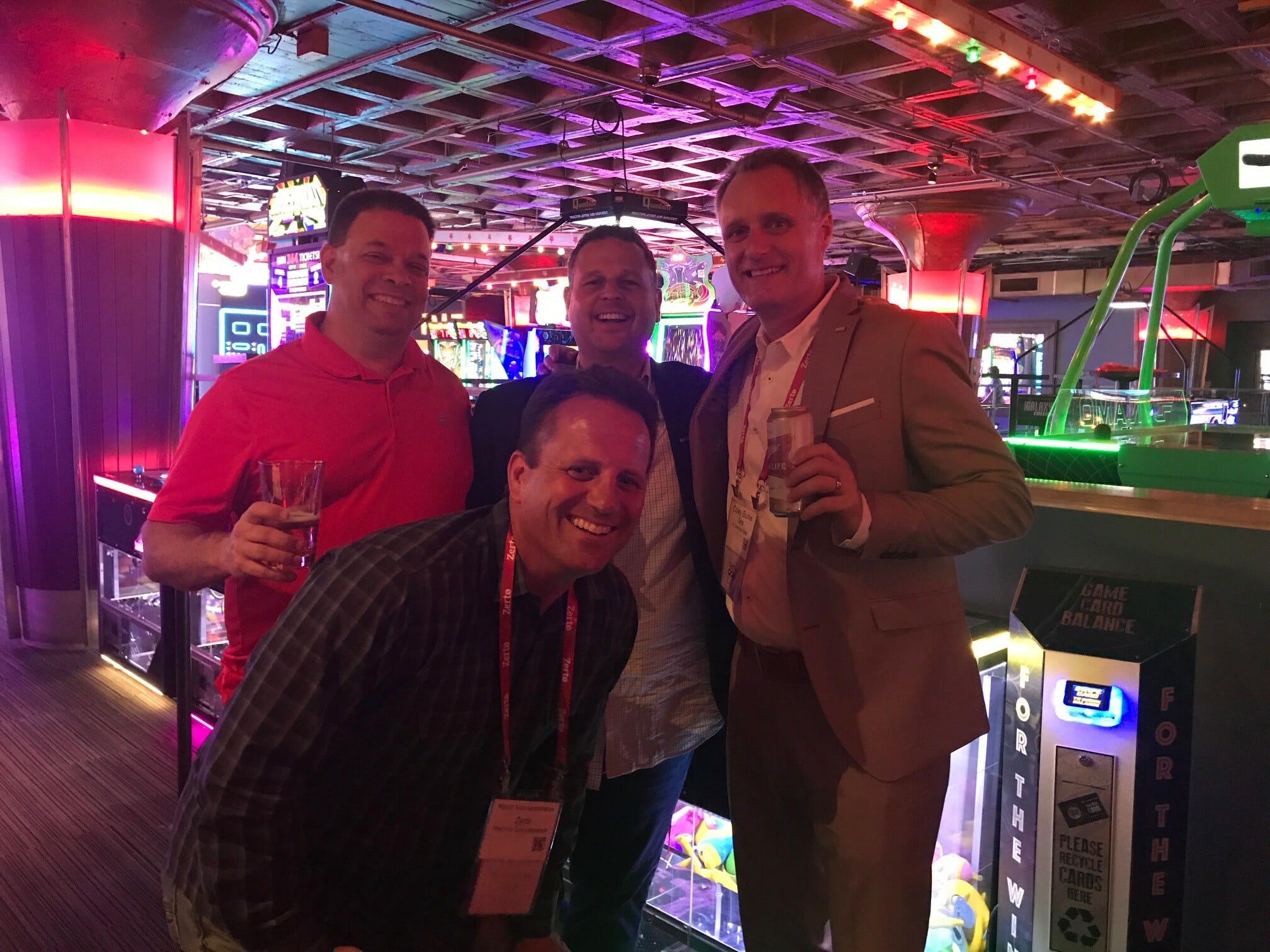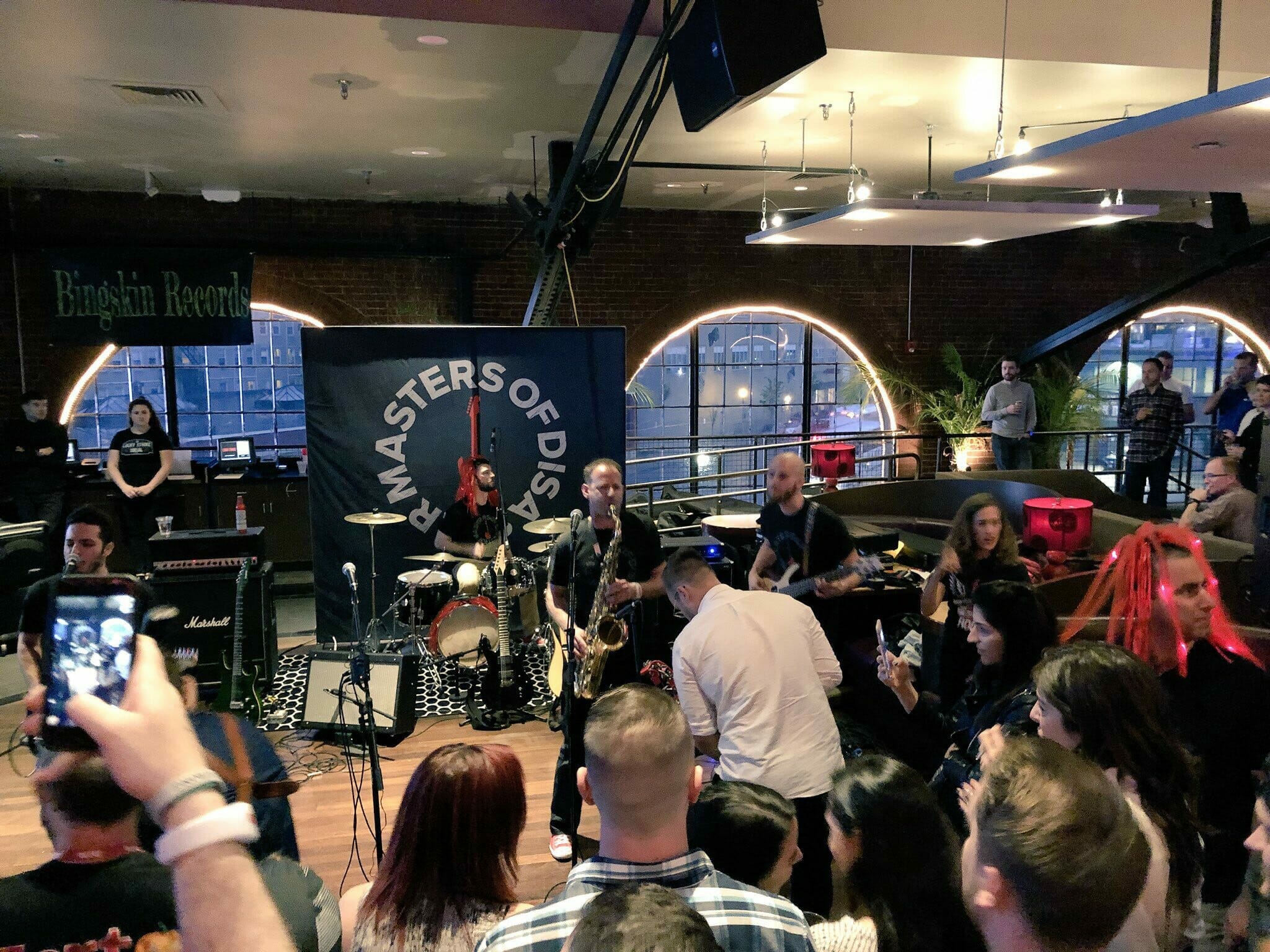 ---