ZertoCON 2018 Day Three: Zerto 7 Sneak Preview and the Future of Backup
May 24, 2018
---
Wow! What an amazing and educational three days it has been! ZertoCON 2018 is finished for the year but it's been a bigger, better, livelier and more inspiring event than ever before.
Our final guest speaker, John Morency, research vice president at Gartner, offered an equally thought-provoking presentation in which he explored some of the new and disruptive technologies driving IT transformation. He shared his view on the future of data protection, as well some key game-changing trends and shifts, asking the audience if the time has come to say goodbye to legacy backup. He noted, backup did a good job with what it was intended to do but it can only take us so far and now needs to be supplemented by technology that can sustain resiliency across a hybrid infrastructure.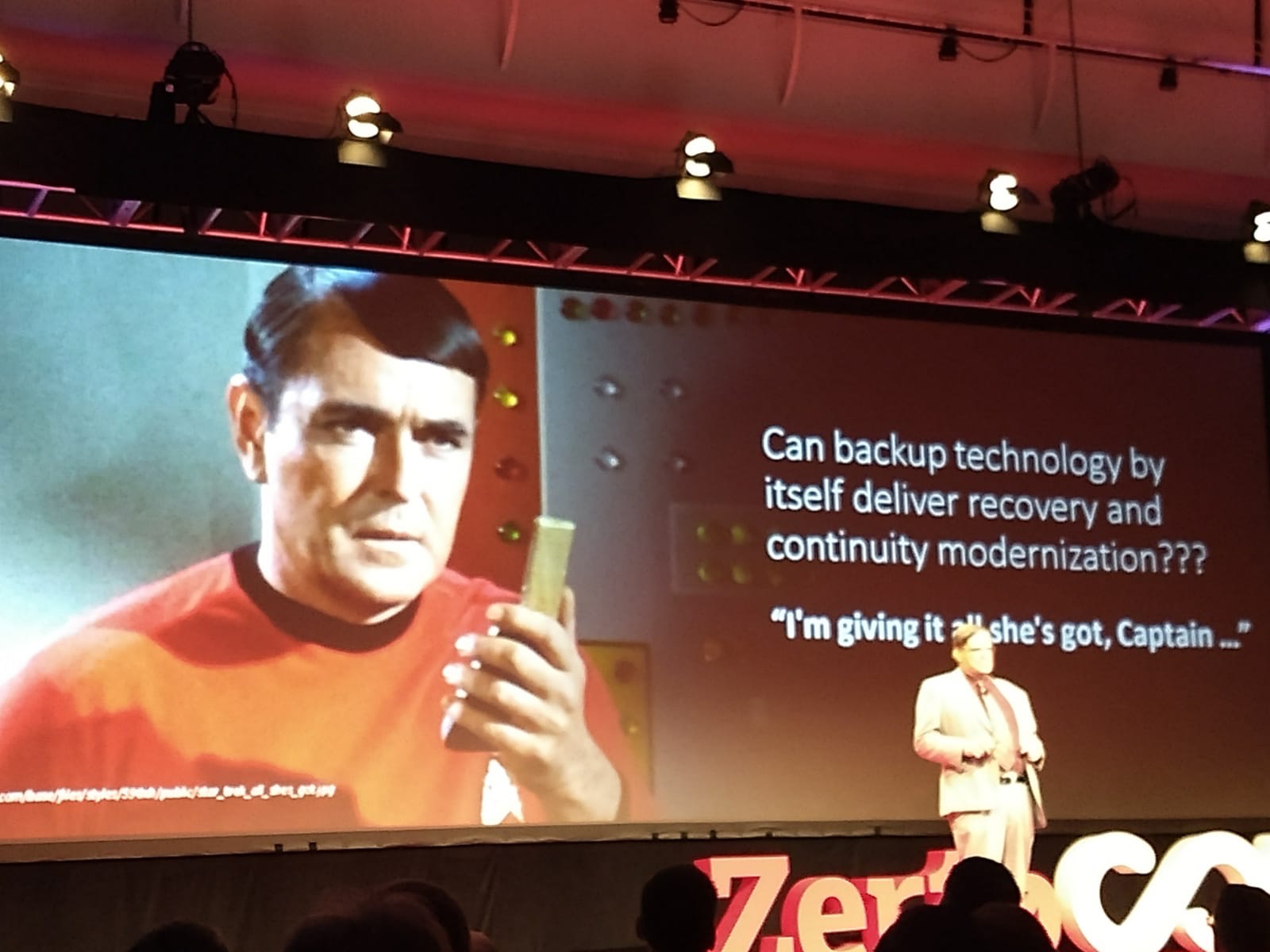 In addition, we were honored to present a series of awards to our amazing customer and partners.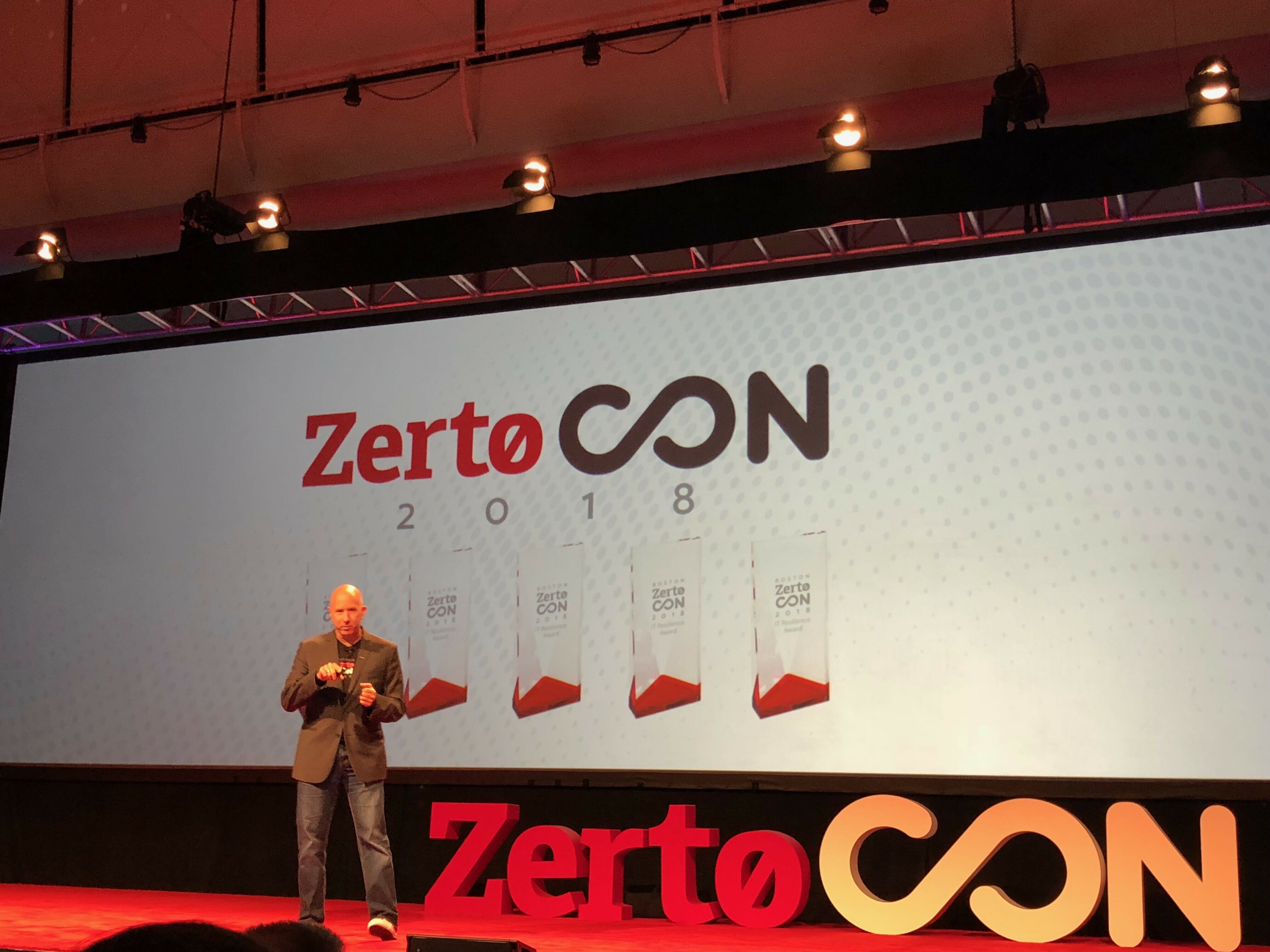 Customer of the Year awards went to:
Growth Partner of the Year awards went to:
In the last keynote of the conference, Rob Strechay, SVP of Product, Zerto, took us on a deeper dive into the Zerto's IT Resilience Platform™  and Zerto 7 building on Ziv's keynote and the vision he presented yesterday. Rob challenged us to address the fact that today's technology does not meet today's customer expectations. The solution he offered is to move from periodic to continuous journal based protection delivering seconds of RPO at scale to meet customer expectations, in one platform and one experience, that is simple and scalable.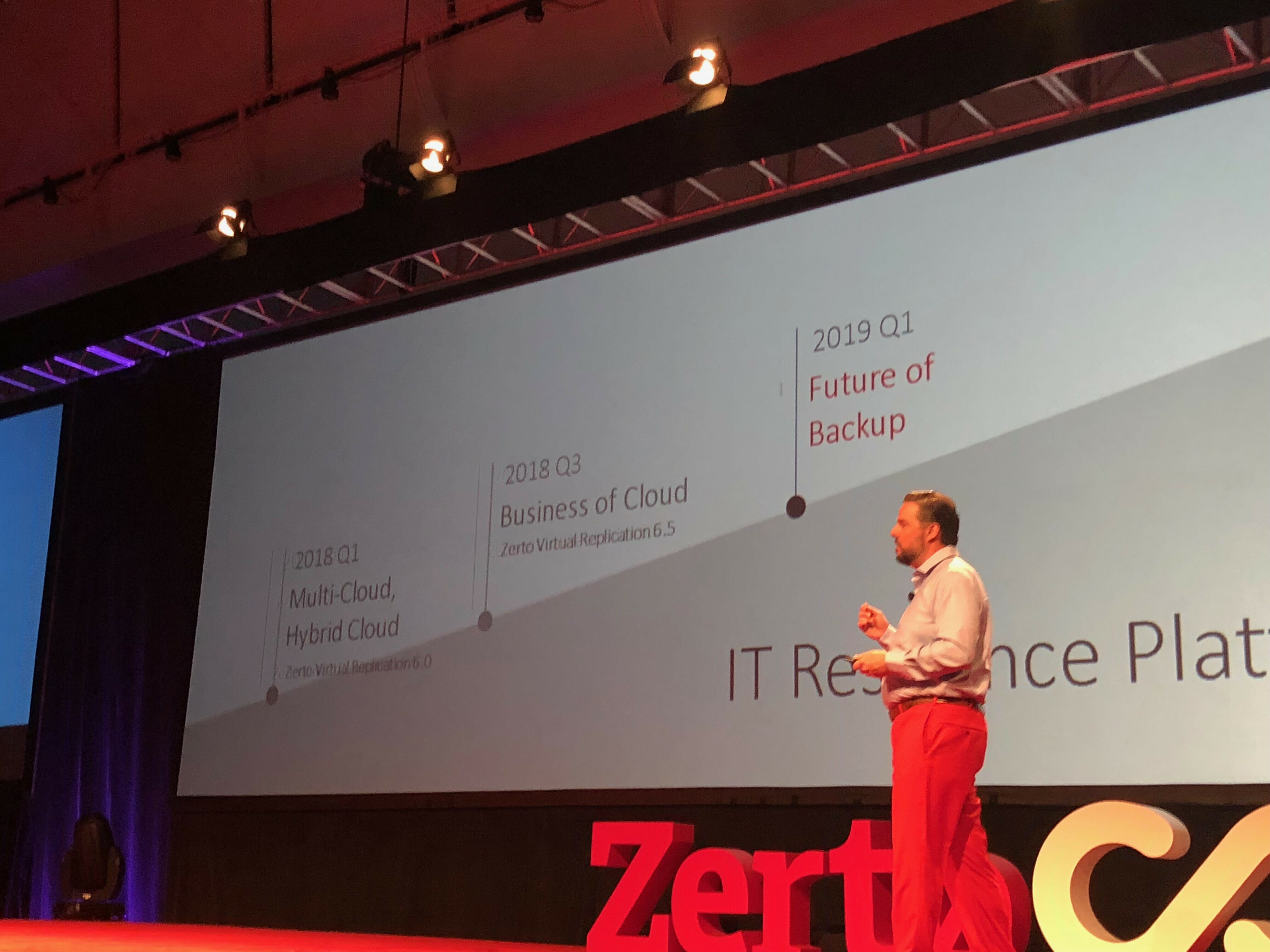 Between the keynotes, there were 31 deep-dive technology breakout sessions, giving delegates the chance to learn from Zerto's partners and company experts. The sessions ranged from technical how-to's, to the big picture on delivering continuous business availability while transforming IT operations. Highlights included:
The Regulatory Landscape has Changed (GDPR & PIMS) – Are You Ready?
Elevate the Conversation: Put IT Resilience into Practice for Cloud Partners
Resilience in the Real World
Customer Panel: Take the Cloud by Storm! Migration Stories and Lessons Learned
Protecting Enterprise Databases & Other Things that Go CRUD in the Night
Ransomware: Take Action & Keep Your Money
So, with a new vision for the future of backup, a new IT Resilience Platform™ and a sneak preview of Zerto 7, it's time to call ZertoCON 2018 a wrap and start planning for an even bigger and better ZertoCON 2019. Make sure you're there with us too, it wouldn't be the same without you!
Thanks again to all our sponsors, partners and customers for making the event such a success. It's been a wonderful, memorable three days!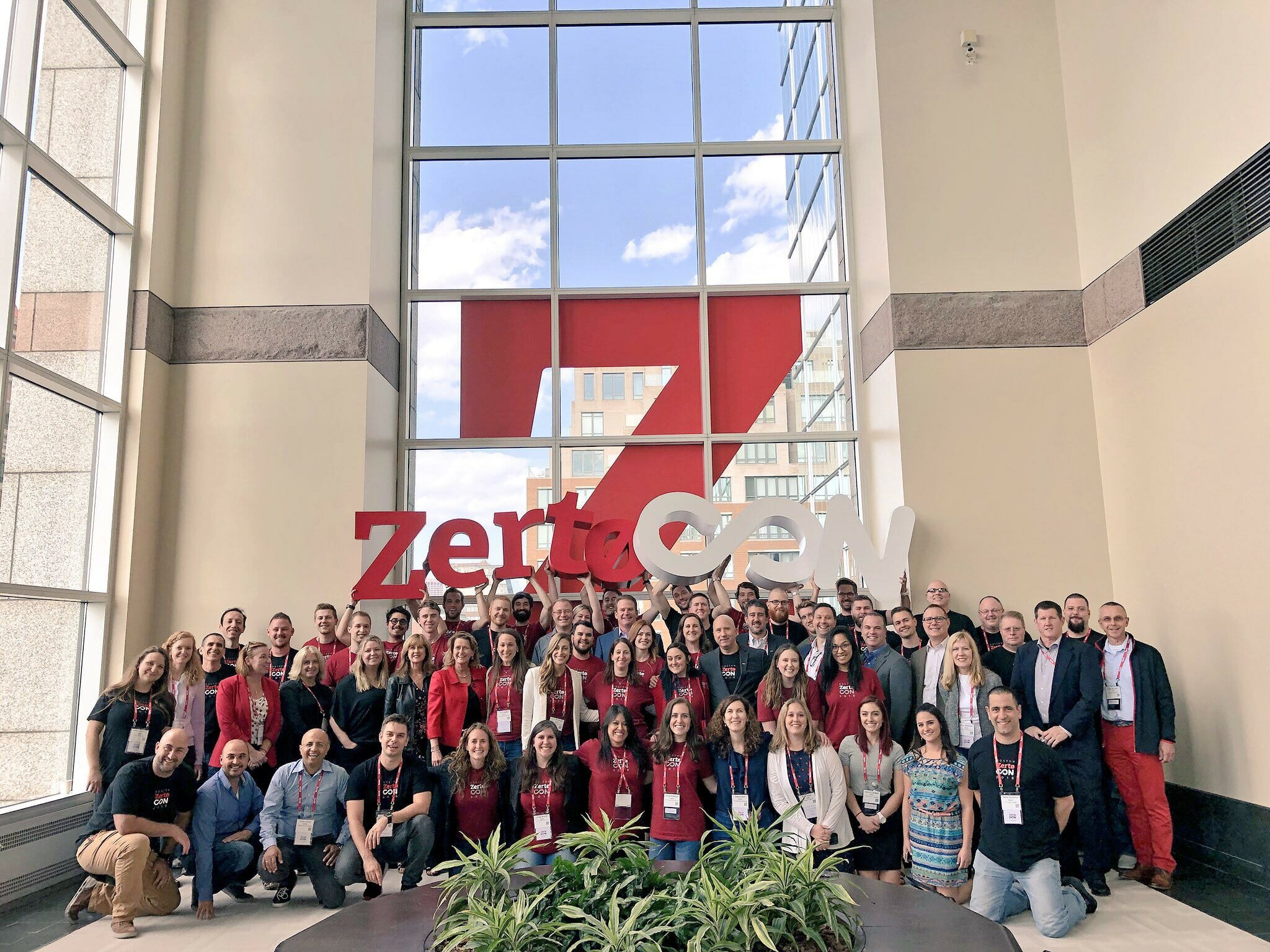 ---