Zerto Wins Computerworld Hong Kong Rising Star Award
June 25, 2017
---
In the last two years Zerto has seen considerable progress in our growth across the Hong Kong market with ongoing investment into the region and expansion of our partner community. This has resulted in closing some big deals in financial services, logistics, healthcare and local government agencies among others.
On June 23rd, 2017 in Hong Kong we saw the result of this progress where Zerto was awarded Computerworld Hong Kong Rising Star award! This award signifies our growth to date and our continued investment in the Hong Kong market and greater China region. To be recognized as the Hong Kong markets rising star by Computerworld Hong Kong is an honor and provides us with an opportunity to share our story of growth and success with our local and global community.
Zerto won this award because of the strength in our product, which is a testament to our development team, product leadership and executives. Adoption of Zerto in Hong Kong has seen well-known organizations such as Cigna, China Construct Bank, Global Logistic System, Hong Kong University Space and local government agencies, value from the benefits our product brings.
Earlier this month we announced a significant investment into the region opening a local support center in Shanghai which provides local language support for our customers and true follow the sun support. Zerto will continue to invest in China, Hong Kong and Taiwan by supporting our wonderful partners such as Nexus and SiS Distribution in addition to growing our partner community and supporting new platforms.
Thank you to our partners and the Zerto team for their hard work and commitment which has contributed to our success in Hong Kong as well as our customers for their continued support!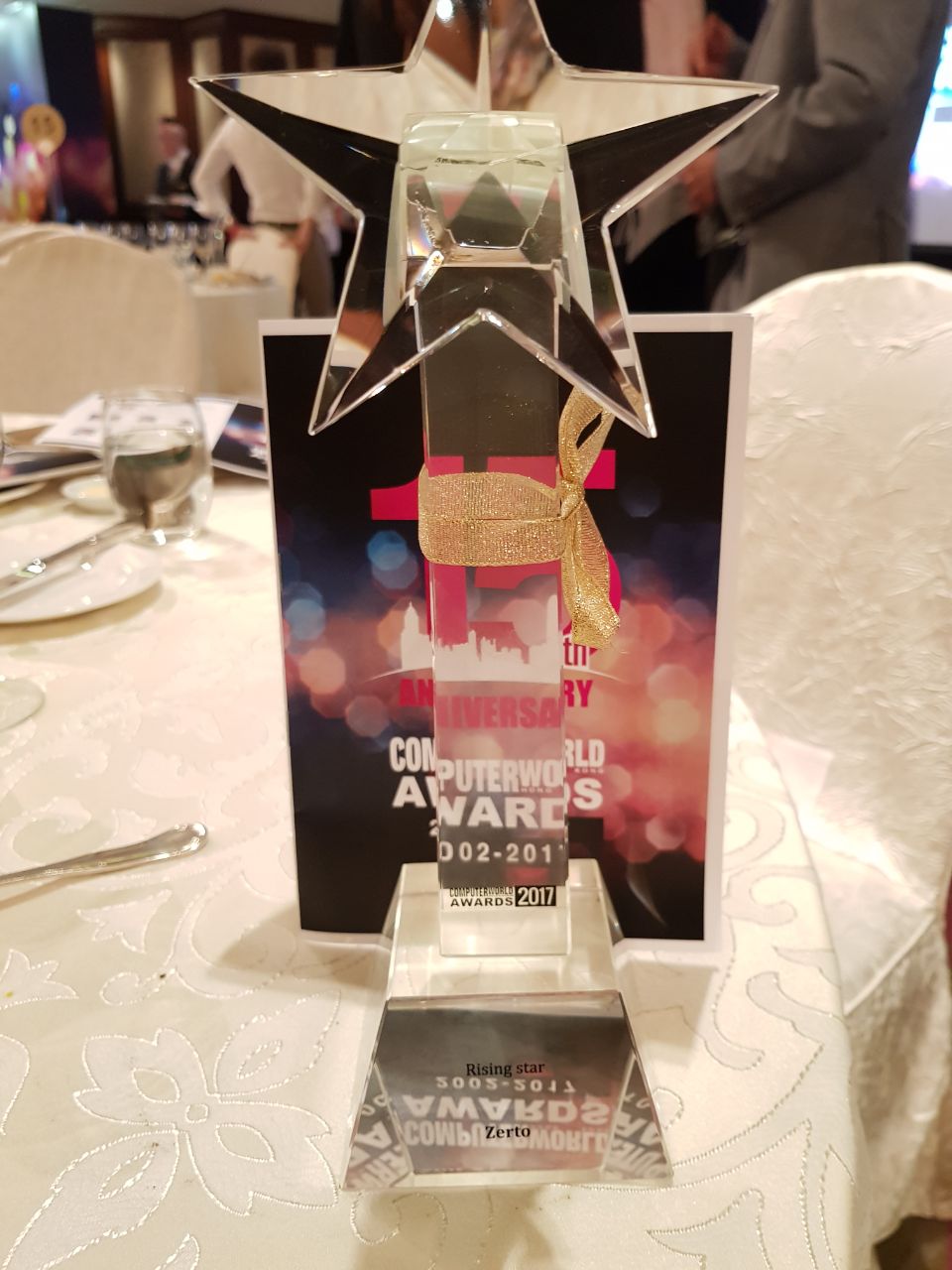 ---