VMworld Europe 2017 Highlights: Best of VMworld, Magic Tricks & More
September 15, 2017
---
A big thank you to our customers, partners, and prospects for visiting us at VMworld Europe this week. The overall theme from VMware Europe was much the same as VMworld US which you can find highlighted our previous blog…but if you did miss us in Europe this year read below for a few highlights.
DAY 1  
We were extremely proud to announce that one of our customers Gleadell Agriculture won the Best of VMworld Europe 2017 award for Data Security & Data Protection Project 2017.  We will be releasing more details about the award very soon, so watch this space or you can read more about it here. Congratulations to all involved in supporting this entry.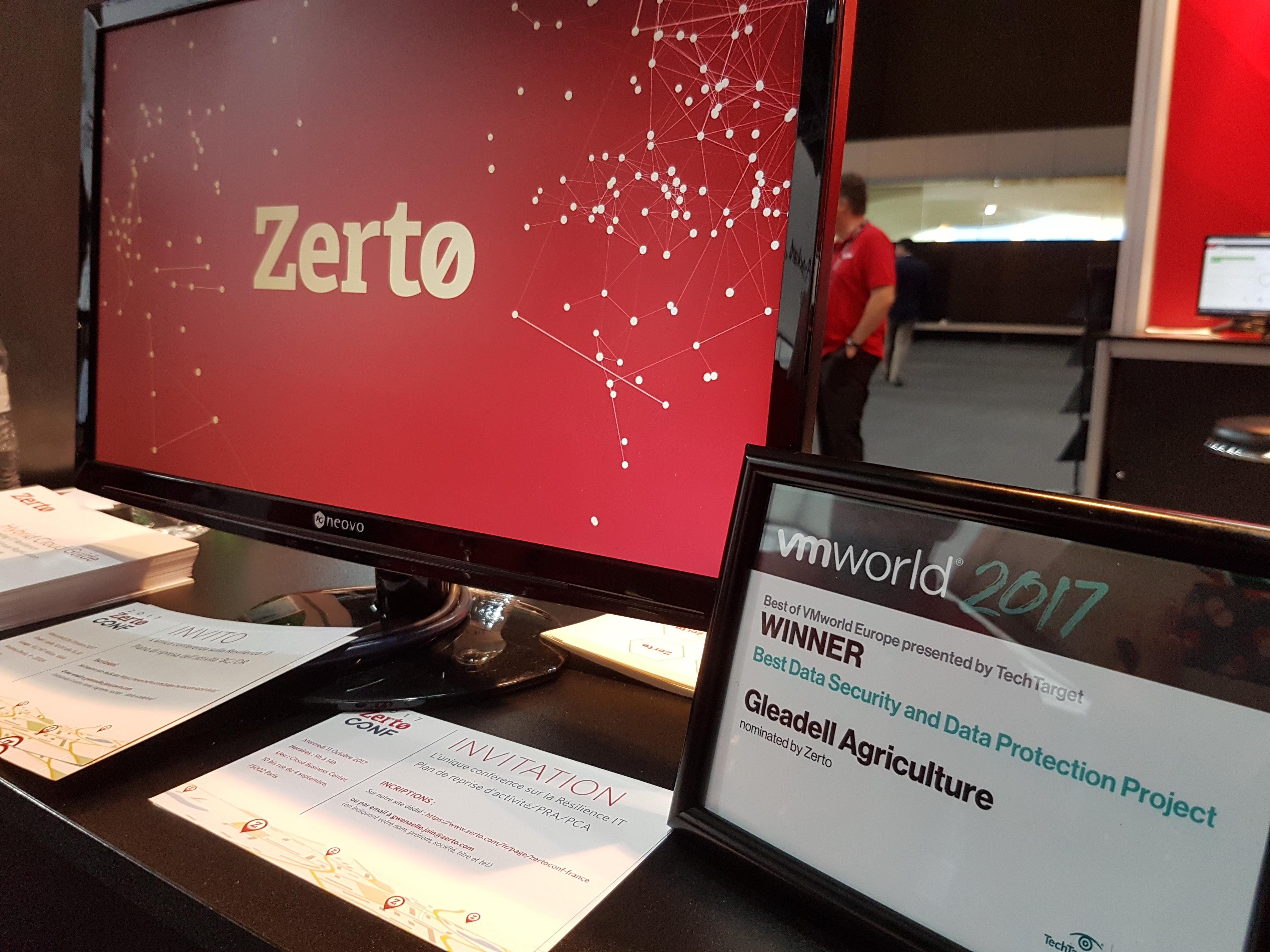 For those that attend VMworld Europe regularly, you will know that there are numerous parties that happen throughout the week.  For the last few years Zerto has invited guests to join us on a sunset sail on a catamaran….this year however, we opted for a change.  Great move…. given the weather on Day 1 was very wet and windy!  So, we chose a Whiskey & Gin Tasting evening at one of Gaudi's most famous buildings, the Casa Batllo.  Not only is the building stunning, but the guests that joined us were equally as marvelous, coupled with beautiful food, excellent service, great conversations, and an amazing selection of Whiskeys and Gins to wash it all down. Much fun was had by all.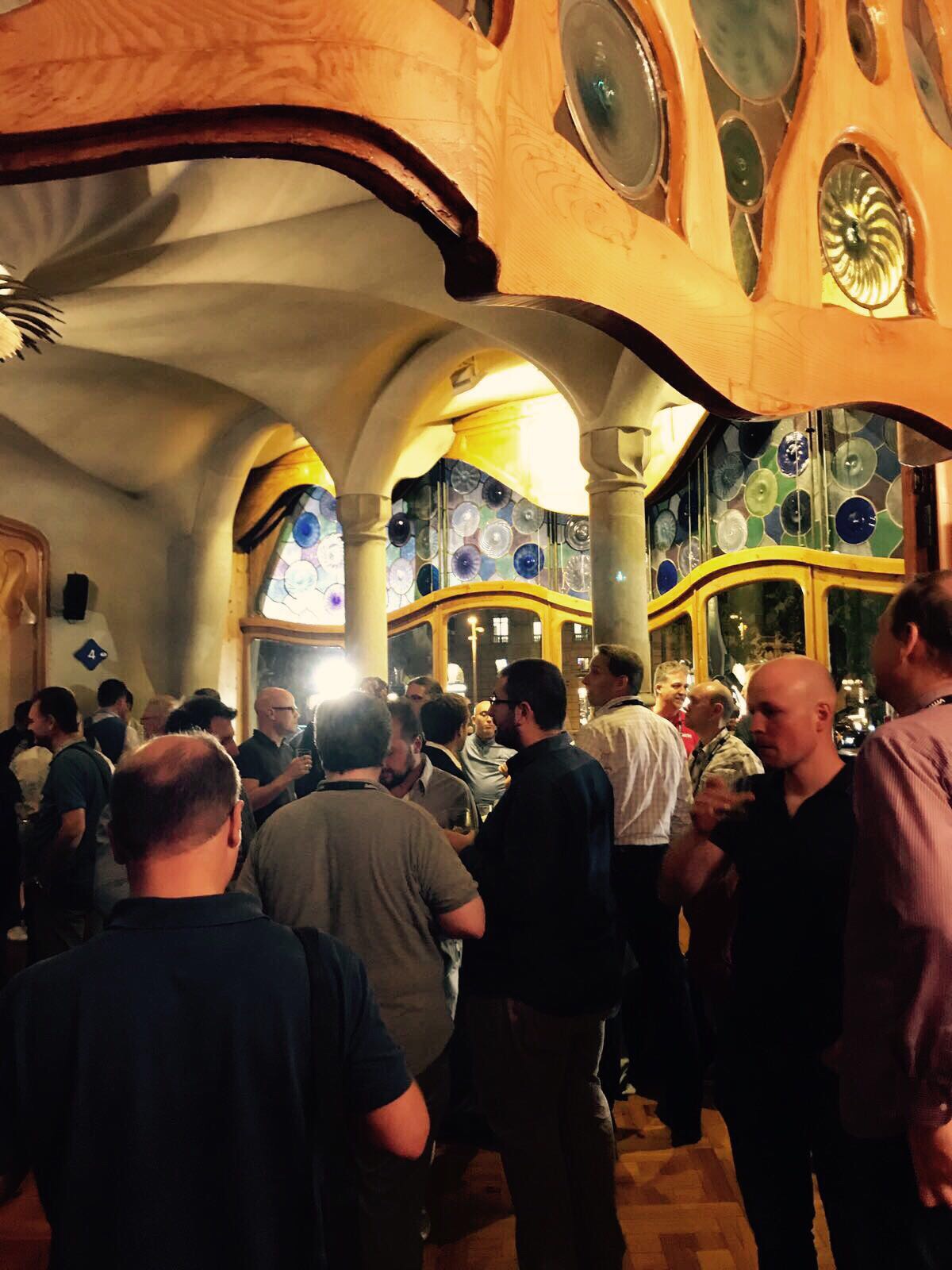 DAY 2
With not a sore head in sight from the previous evenings entertainment, Day 2 was full of introducing Zerto to the new and not so new crowds. Keeping our technical team on their toes with demonstrations, our sales teams eager with stories of successful recoveries using Zerto, and introducing the latest features of Zerto Virtual Replication 5.5. Topics revolved around failback to and from Azure, AWS recovery enhancements, and our new analytics platform. Combined, the newest version drives enterprise resilience with flexibility and mobility across disparate infrastructures and cloud platforms, making your journey to the cloud possible!
Of course you can't forget the greatly anticipated #RedWed tshirt prize raffle.  For those that haven't experienced a Zerto #RedWed….this happens on a WEDnesday, and everyone dresses in our newest Master of Disaster RED tshirt in the hope of winning one of our many raffle prizes.  The sea of Red can be seen from every aisle!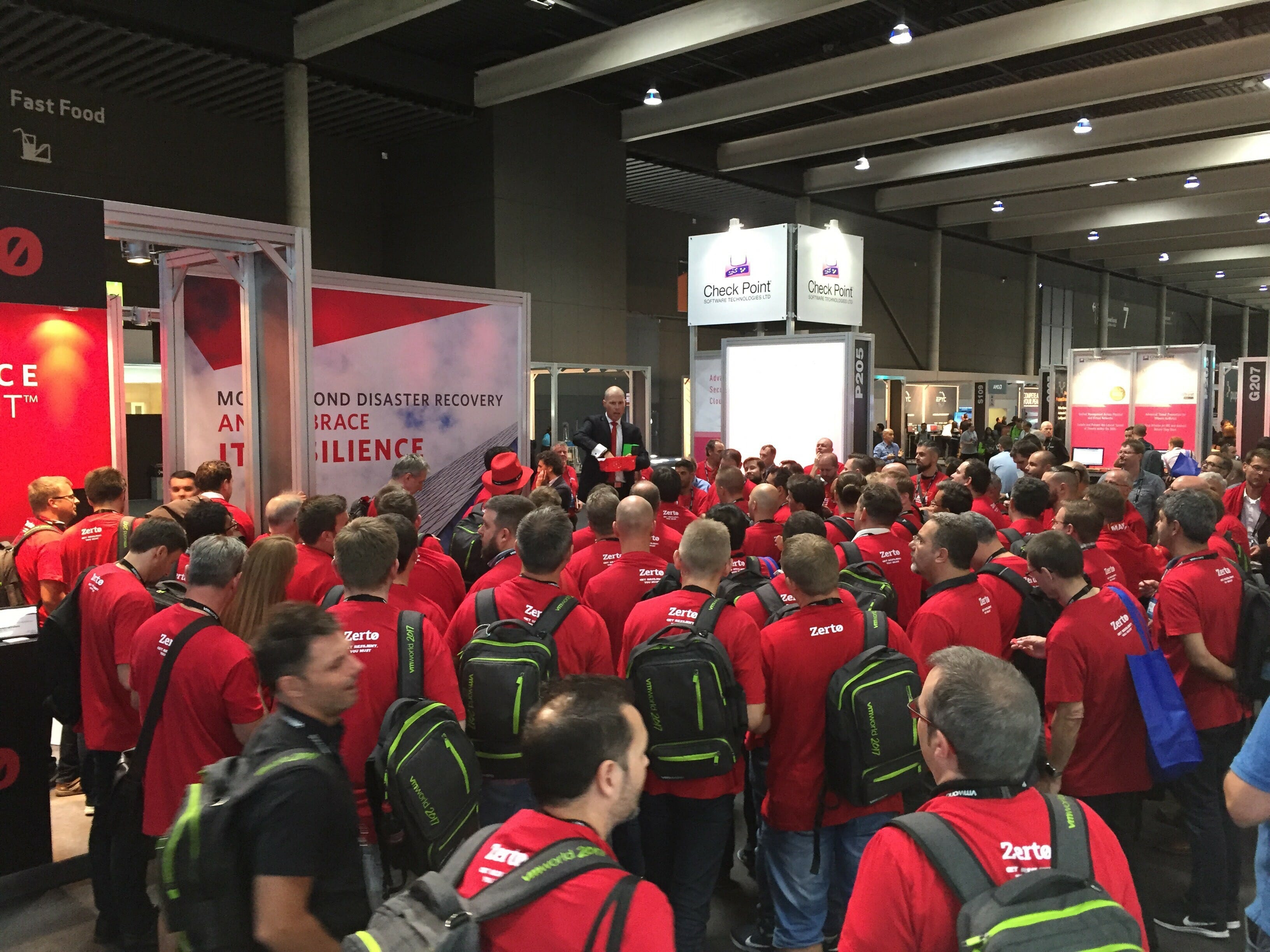 DAY 3
The wrap up day!  Much the same as the previous two days, with plenty more great conversations, meeting new people….if not a bit more weary eyed from the long week of information gathering! One consistency to highlight throughout all 3 days was our booth 'entertainer'. Who not only wowed the crowds with his amazing magic tricks, flashing 50Euro notes in the faces of passers-by, but he also managed to subconsciously plant seeds of wisdom in to the brains of those listening…highlighting the benefits of working with Zerto!  Great work Anders!!  Thanks for keeping us entertained for days…and for not losing your voice!
Hoping that if you did manage to swing by and meet us, that you found what you were looking for, and if you need any additional information you know where to find us.
Goodbye Barcelona for another year…..see you in 2018!
---