VMware Explore 2022 Recap: Humbled Masters of Disaster and Explorers of the Multi-Cloud Universe
September 12, 2022
Est. Reading Time: 5 minutes
---
From the moment you arrived in San Francisco, VMware Explore was already pulling you into the multi-cloud universe. Hats off for the beautiful graphics found all around the city, at the SFO airport, and of course, at the Moscone Center where the conference was held, for the first time in three years.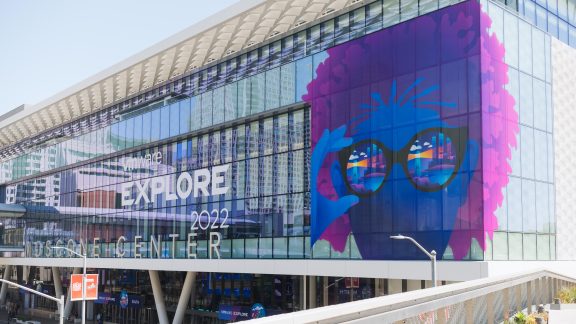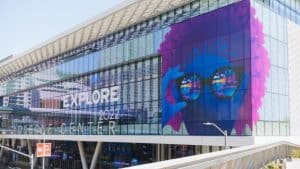 Back by Popular Demand: The Masters of Disaster T-Shirts
Zerto came back with the force, ready to see our customers and partners in person again, and excited to meet new fellow VMware fanatics. We were among 10K+ attendees, and you could feel the energy in the room. It was certainly felt at our booth, where we did hundreds of demos, spoke with over 2,000 attendees and gave away every. single. shirt. Thank you to those who wore our gear and came back for our raffles. We truly enjoyed the engagement!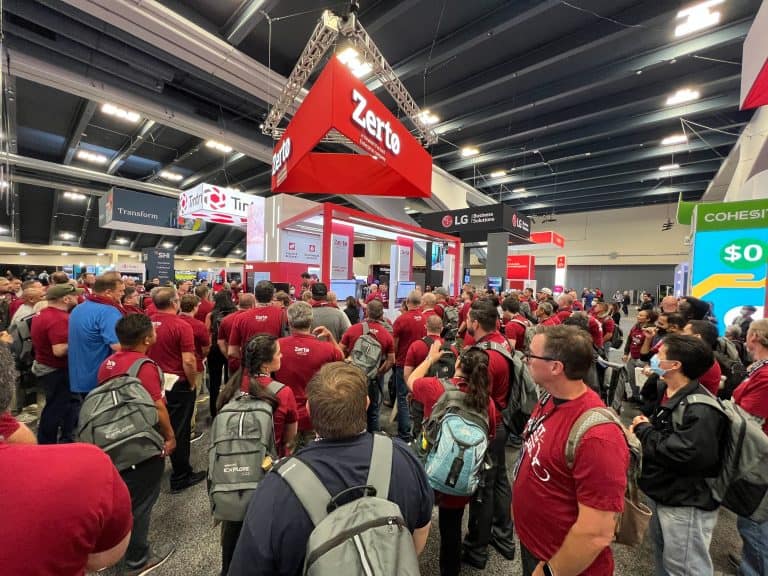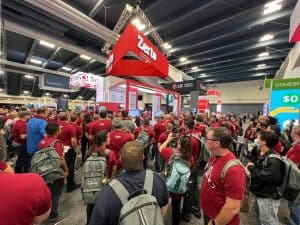 We also want to extend an extra special thank you to the 45 customers who took the time for interviews at our booth and shared their DR stories with Zerto. We were truly humbled to hear your genuine excitement over how you rose to the occasion as a "master of disaster" with the Zerto disaster recovery solution keeping your business safe.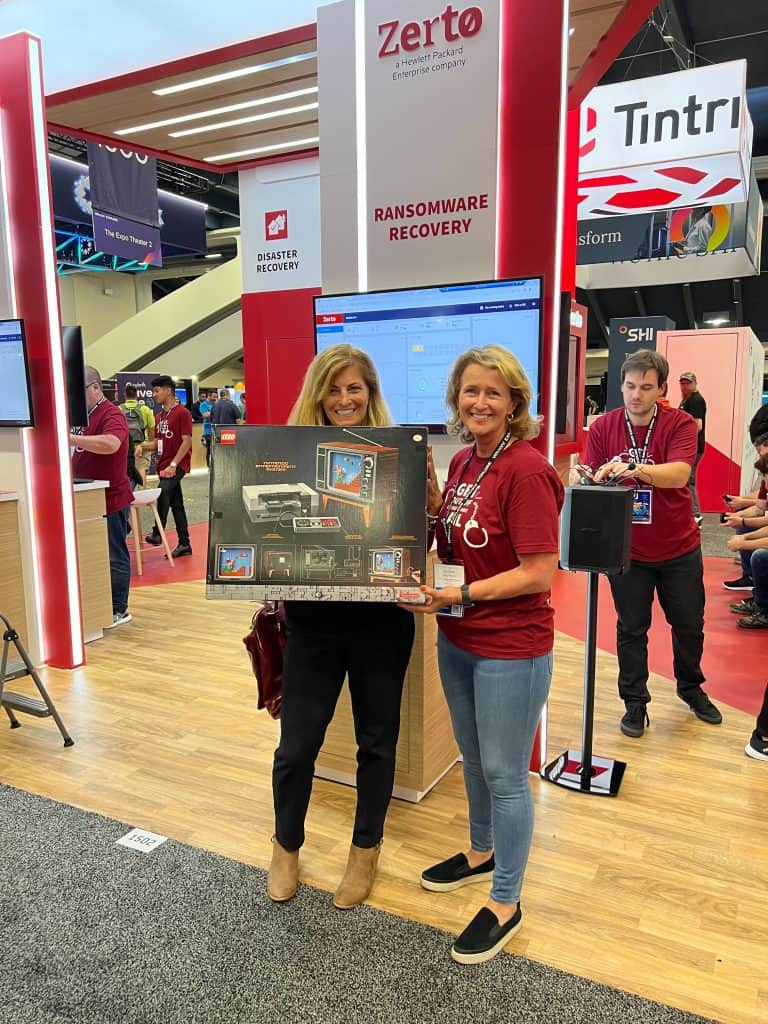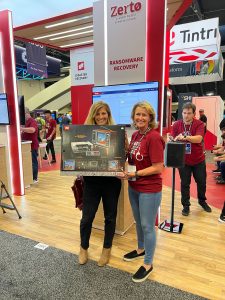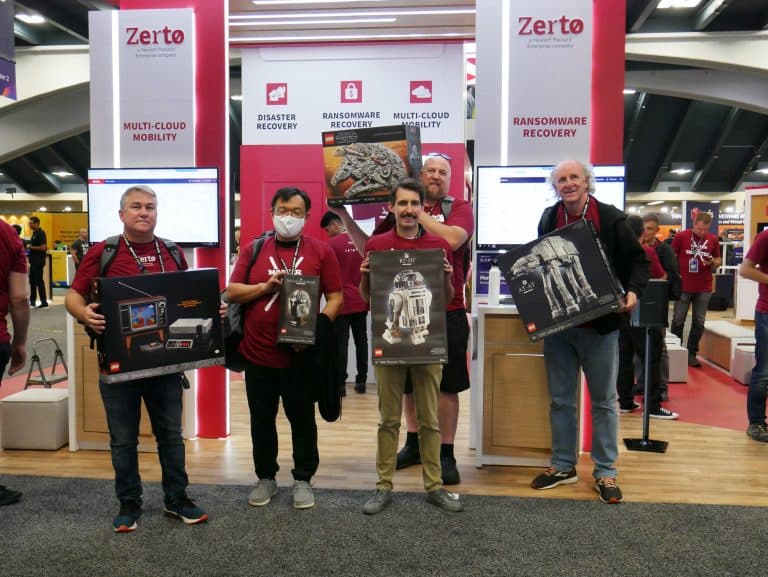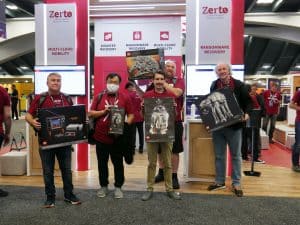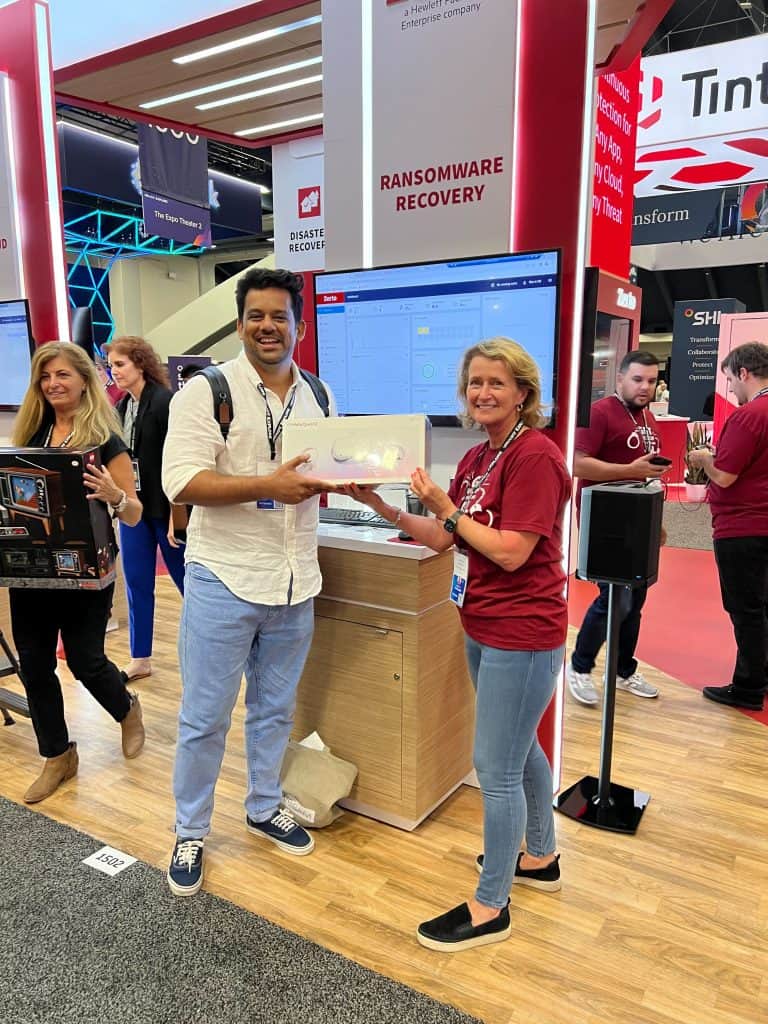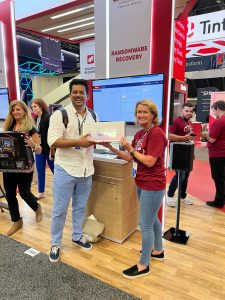 Open Mics: Our Lightning, Theater and Breakout Sessions
At our booth, we were given an open mic and grabbed some great groups for our lightning session rounds. Noticeably, crowds drew for some of the major topics in 2022: ransomware attacks, cloud migrations, and how we deliver the lowest recovery point objectives (RPOs) and recovery time objectives (RTOs) for disaster recovery. We were proud to demonstrate, whiteboard, and discuss how we continue to deliver industry-leading RTOs and RPOs for any environment, on-premises, in the cloud, and multi-cloud environments.
Our theater and breakout sessions were well-attended, with topics focused on "Data Protection in the Multi-Cloud Era with Zerto" and how you get "Simple, Fast, and Flexible Ransomware Recovery with Zerto." We are leading and ahead of market needs, as companies continue to shift more and more to the cloud and manage their workloads in containerized environments with Kubernetes. It was a pleasure to share our latest updates and show you how we continually improve our product to meet your needs so you can mitigate unplanned disasters quickly and easily.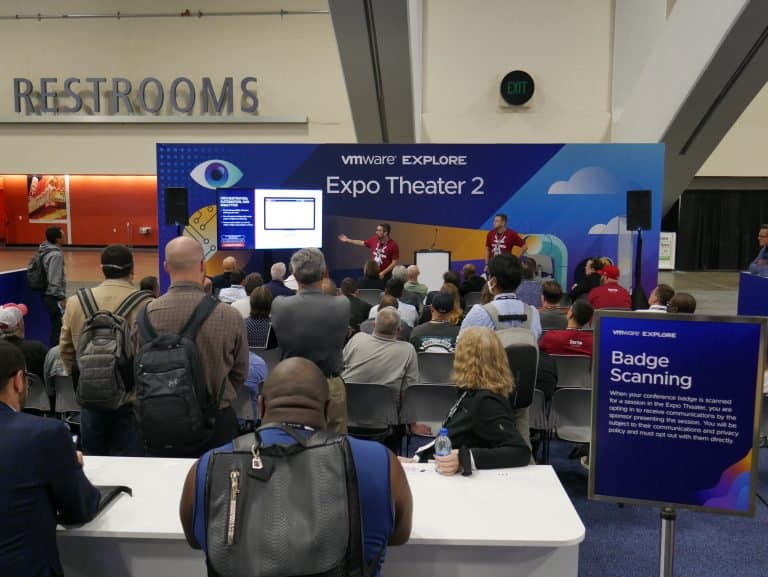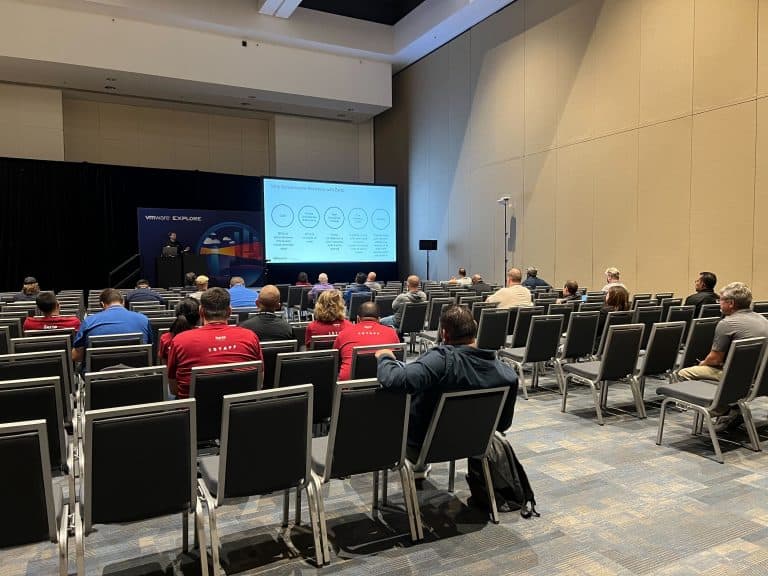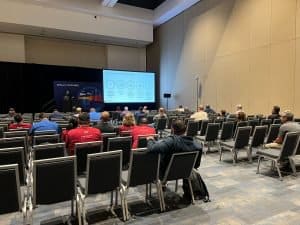 Best in Show: VMware Explore's Best Booths, Presentations and Takeaways
VMware also came back in full force this year, with "The Hub" drawing you into the conference atmosphere the moment you hit The Expo floor. VMware provided amazing space for collaboration, conversations, test drives – including F1 McLaren Racing Simulators – which demonstrated how the McLaren Formula 1 team uses VMware multi-cloud solutions on the real racetrack to make real-time data-driven racing decisions.
We were happy to share the latest Zerto 9.5 features, data management and protection, and how we neutralize the threat of ransomware on VMblog.
Zerto walked away from VMware Explore 2022 with an award. We received TechTarget's Honor Mention award for Business Continuity and Data Protection. This recognition validates our industry leading continuous data protection solution for disaster recovery, ransomware recovery, and multi-cloud mobility.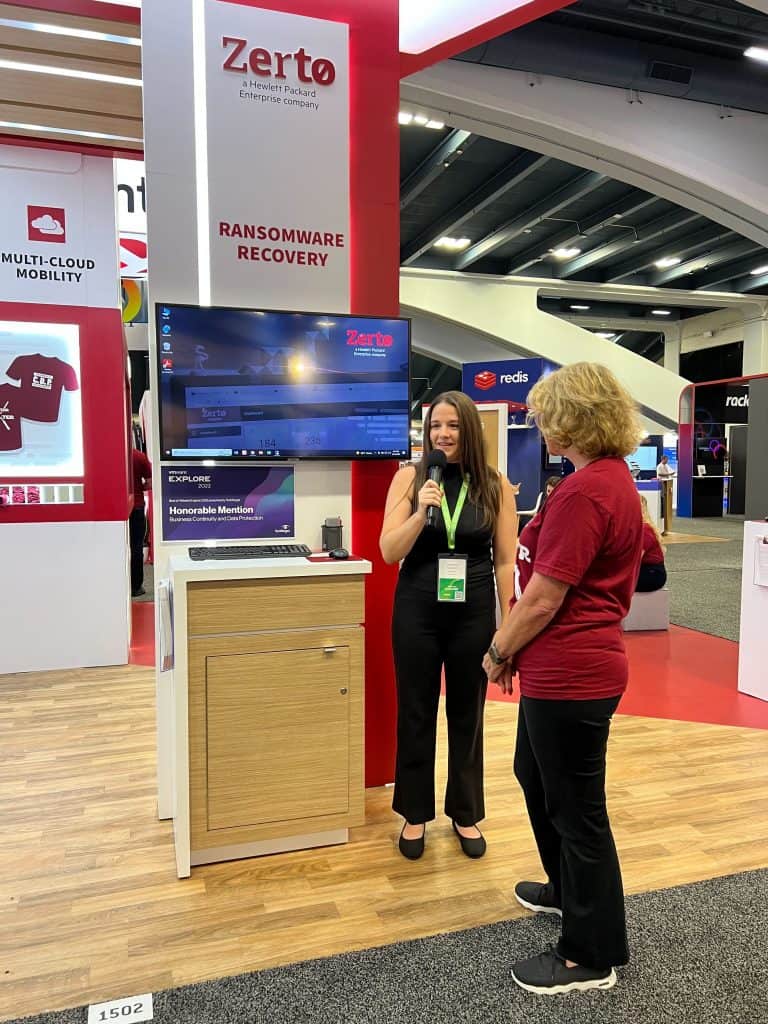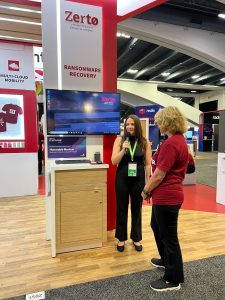 At the end of the exploration of the show, having listened in on various presentations and seen the latest innovations in person, it was clear that the multi-cloud universe is boundless. While we continue to face the same challenges and threats of ransomware, disaster recovery, and workload mobility, Zerto continues to deliver exceptional products and services that allow for business continuity and more efficiency in this data-driven world.
Up Next: VMware Explore Europe
We are already looking forward to the next VMware Explore conference in Barcelona this November. We will continue to bring the force in Europe and cannot wait to see more of you in person again.
---