SpiceWorld Heats Up with Hottest Tech Trends
November 14, 2016
---
About a week ago in Austin, TX I arrived at SpiceWorld 2016 not knowing what to expect.  Though, from this community full of IT pimentos, poblanos and jalapenos, I knew I would walk away with a head full "spicy" content and maybe even a few bottles of hot sauce to boot.
I've been a part of the Spiceworks online community for the past few years, and I've always been impressed with the helpful insights and depth of technical knowledge they offer, to say the least. This is a community where no question goes unanswered and members take the time to engage and provide accurate information to fellow IT pros — which is exactly what was reflected during SpiceWorld 2016.
If you missed the conference, here is a quick recap of highlights during SpiceWorld 2016, and why at Zerto we are proud to be a part of the growing community. If you attended, leave a comment below and let me know your favorite part about SpiceWorld 2016!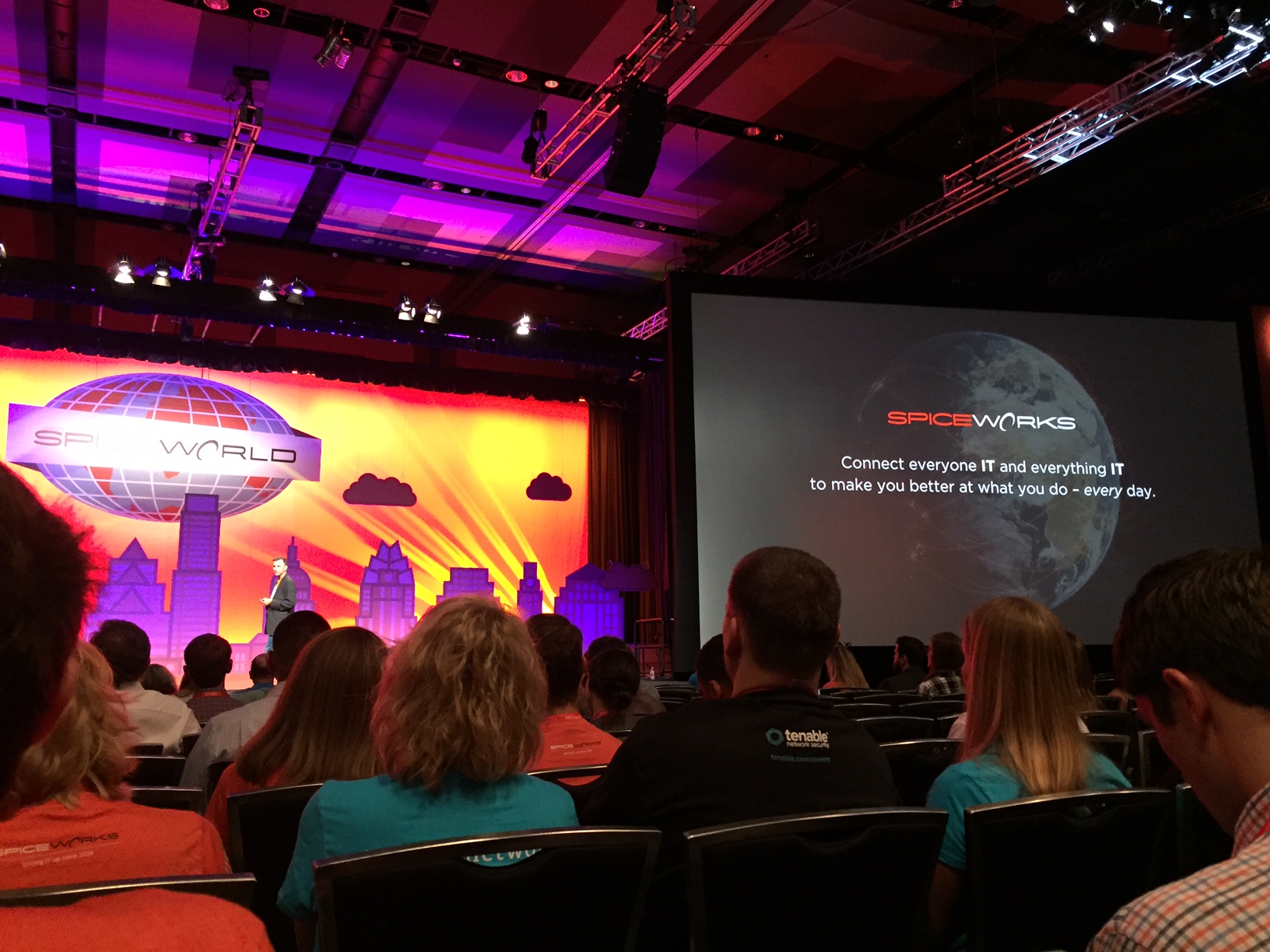 The Move to the Cloud
Today, many businesses are looking for the best ways to utilize their current resources and free up time for their IT staff. During the SpiceWorld keynote session Jay Hallberg, co-founder and CEO of Spiceworks, explained their new vision to simplify the workday for IT professionals. The key to this vision is to connect millions of IT professionals across the world and leverage cloud-based applications. Making the move to cloud will enable IT professionals to automate different processes and ultimately allow them to better manage their environments.
Say NO to Ransomware
Another major buzz topic at the conference was something we seem to be continually hearing about across the globe: Ransomware. Although not necessarily a new topic, more and more businesses are being threatened by attackers and need to act before it's too late. Despite this growing concern, among other cybersecurity threats, a survey at SpiceWorld 2016 revealed 53% of IT pros claimed that "ensuring that corporate data is safe from security threats will be their most daunting task" in 2017. So, the question remains – how can we make IT security more of a priority? One way is to make sure IT leaders don't just see IT as a "cost center" and that they fully understand the importance and priority of proactively securing their data.
Give IT Pros Relevant, Shareable Content
Many IT pros are drowning in the amount of content and information available to them. Vendors try to help their audience by giving them any and all content related to their product, which at times can be overwhelming — especially to SMBs who don't have much time to research. Usually, you would expect this audience to start ignoring content and rely on peer-to-peer interactions. But what seemed to resonate with this crowd was very specific, useful details about the product. Since SpiceHeads value content from each other 50% more than any other resource, it's critical that businesses provide the technical points that can back up and confirm conversations flowing through Spiceworks.
Ultimately, Spiceworks (and Zerto) are here to support businesses move to cloud and help simplify the lives of IT professionals across the world.
Visit Zerto's page on Spiceworks to follow recent product updates, releases and more or follow Kaitlyn directly!
---