Microsoft Ignite 2018 Highlights: Introducing 6.5 and Migrating to Azure in 3 steps
October 3, 2018
---
Following on from a great Ignite 2017, 2018 was once again a busy week, particularly with the announcement of Zerto 6.5. As you've probably seen, this release brings with it some exciting features our customers have been looking forward to, such as sub-VPG recovery, enabling the capability to recover individual VMs from within a VPG. Not only this but it is also laying the foundations for Zerto 7 with a rearchitected implementation of our Long-Term Retention, formerly offsite backup, feature.
Aside from the Zerto 6.5 announcement, our key message this year was "Migrating to Azure in 3 Steps", focusing around enabling Azure adoption with Zerto. Public Cloud adoption is a hot topic right now, but it is clear from the conversations we had that there are many who have and are facing challenges here. That is until they found our booth and got to see the ease and speed at which Zerto can help, not just with adoption but workload mobility in general.
This year at #MSIgnite, find out what it means to be resilient & ready in this age of #digitaltransformation. Learn more about Zerto's IT Resilience Platform at booth 319 & enter to win prizes! https://t.co/LPOXzCNcl0 pic.twitter.com/G1kpnzugyV

— Zerto (@Zerto) September 24, 2018
Sunday, Sept 23rd
There was no Expo on Sunday, however Zerto sponsored the annual Ignite Meet N Greet gathering of The Krewe at Tin Roof. It was great to be part of a community where people from all roles and backgrounds got together and to witness old and new friendships being made!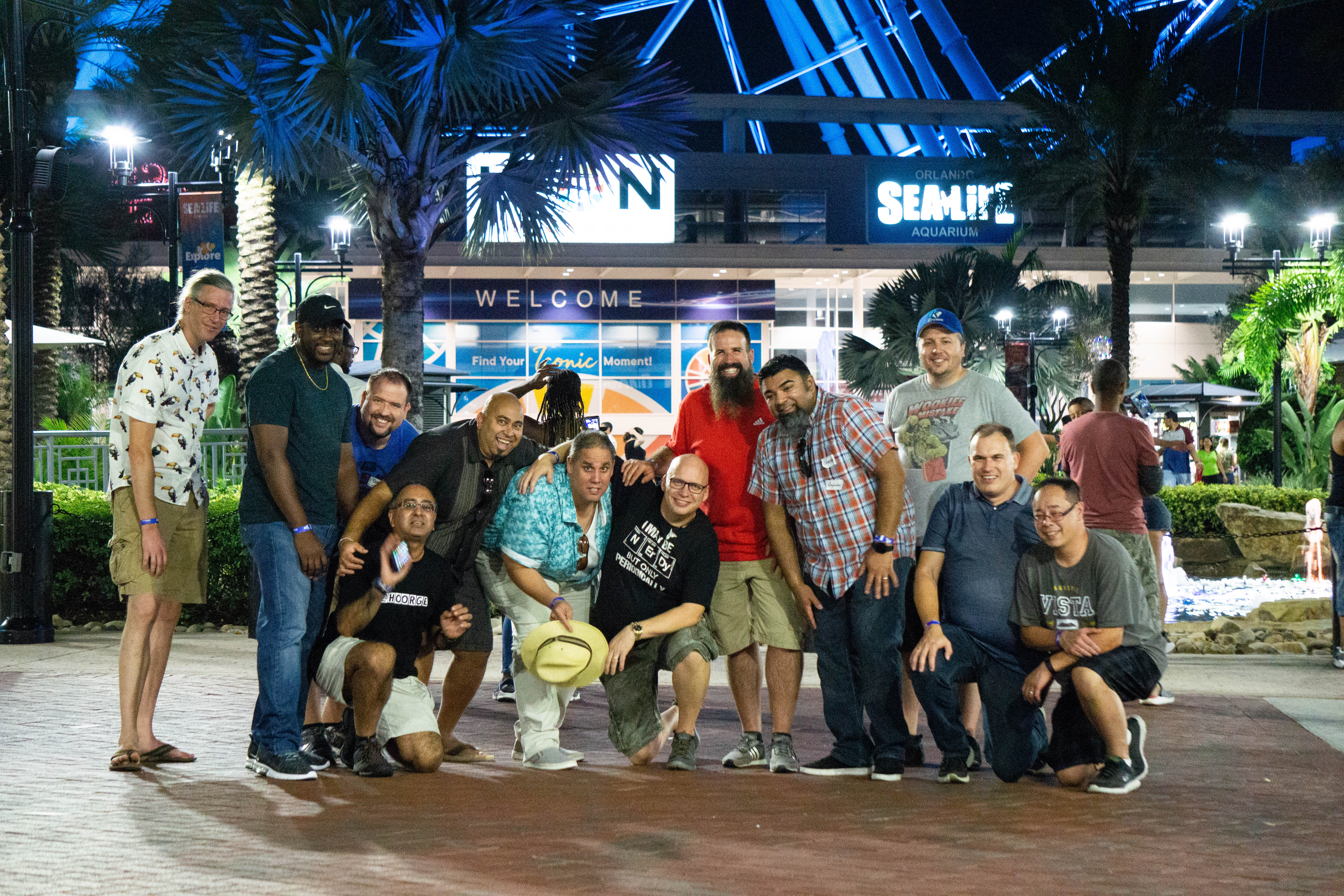 Day 1: Monday, Sept 24th
The first day of the Expo and a slightly shorter day to start. Shorter definitely does not mean quieter however, with our team flat out having conversations with over 1,700 people! When you provide a simple solution to a complex problem, like cloud adoption, it's amazing how interested people are! On our booth we also had a brand new Zerto 7 UI concept that went down very well with our existing customers and it was great to hear their feedback.
Day 2: Tuesday, Sept 25th
With the first full day on the booth, as you'd expect, another very busy day and once again our team was talking to the thousands of attendees at Ignite. Watching as the realization of Zerto's capabilities to solve their challenges dawned on them mid demonstration was incredibly powerful, for them as well as ourselves I expect! At the same time Red T-Shirts were flying out the doors in anticipation of our famous "RedWed" prize draw on the Wednesday. We also ran our first Azure Migration Classroom today in the Azure Migration area, discussing and demonstrating our 3 steps to Azure capabilities.
Day 3: Wednesday, Sept 26th
The big event today was obviously the now standard "RedWed" prize draw where we had three prizes to give away, a Bose sound bundle, an Oculus Rift with your choice of console (the winner chose a Nintendo Switch incidentally!) and a $700 Amazon gift card. Painting the Expo floor red with everyone in their Zerto shirts is definitely a sight to behold! Rob Strechay, our SVP of Products, was also busy running two sessions covering our 3 steps to Azure and co-presenting with Microsoft on our DR use cases within Azure. If you missed either of these sessions they are both available here:
Day 4: Thursday, Sept 27th
This was the final day of the Expo and the last day for us to share our message on Migrating to Azure in 3 steps. With that in mind we ran our final Azure Migration Classroom today to close out the show. All in all, it was an incredibly productive week with many new partnerships discussed.
If there is one take away from this event it is that many businesses are adopting Hybrid Cloud strategies, however mobility between these platforms is often overlooked. We had many fruitful conversations around how businesses were currently struggling with platform lock-in and ultimately how Zerto's capability to remove this lock-in was a real game changer in truly adopting this strategy.
---