Life at Zerto
February 10, 2016
---
By Darren Swift, Zerto System Engineer
What is life like at Zerto?
As I write this blog post, I am zooming through the wet and windy countryside towards London, on Mr. Branson's finest train. Laptop is open, morning coffee, shockingly bad W-Fi, clearing down my inbox, taking calls and preparing for the meeting I have looming in 2 hours. Unfortunately, I am not writing this from my Zerto towel on a beach in Jamaica! I was there 2 weeks ago with Zerto…………………………………………and that is another story!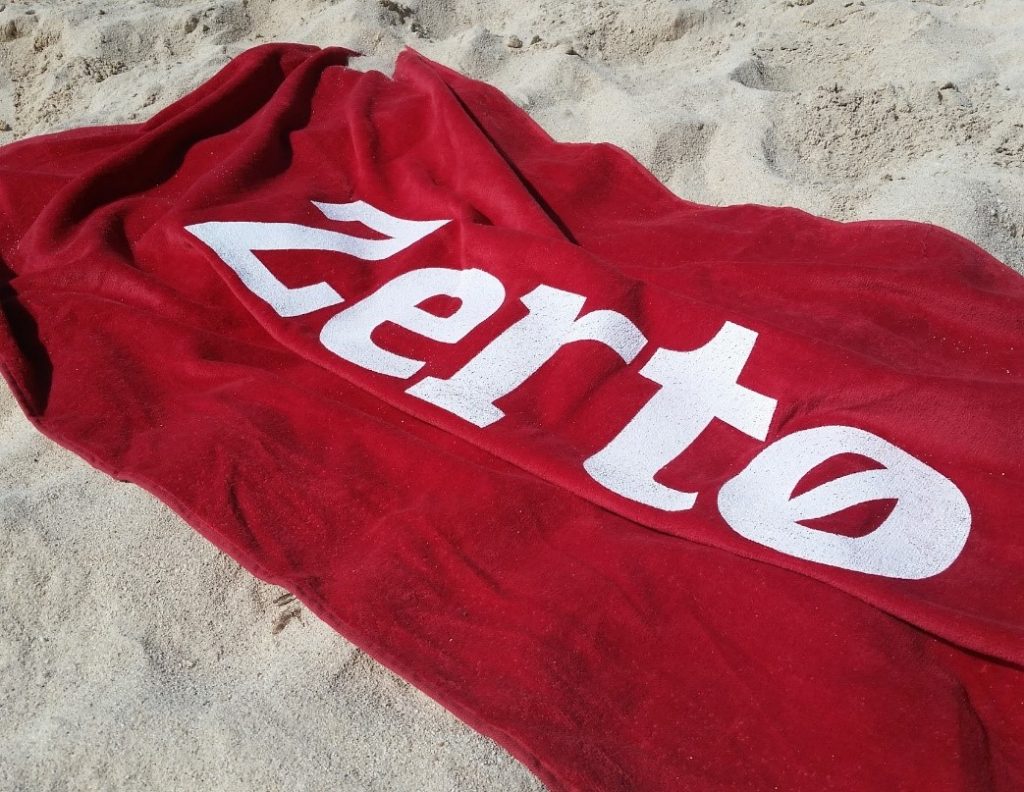 You may have seen this post from Forbes here ranking Zerto as the #1 Cloud computing company to work for in 2016!
This is a viewing post from a Systems Engineer's perspective in to what life is like at Zerto. I can start by opening with "Life is good at Zerto" and I personally think this boils down to three things: The technology, the culture and the excitement, and maybe other things I think of as writing this and the caffeine kicks in.
Technology
As a systems engineer working across Europe, I have to be confident in the technology I am pushing. I have worked with many technologies in my career, but I can honestly say that this technology does what it says on the tin, which is refreshing. When you interface with the engineering teams at Zerto you get a sense of the sheer ingenuity of this software, the engineering teams behind this software do an incredible job to continuously innovate, yet retain the simplicity, which is extremely difficult to do. I reflect this in my day to day and that confidence in the technology drives passion. I believe when someone is passionate and believes in the technology they are pushing, it is much more effective, and as a techie, I can be safe in the knowledge that I know this works, which is a relief!
Culture
Personally for me, Zerto was my first startup. My previous experience was in large corporations, where I knew my sphere of influence and parameters; it was a well-defined structured, political machine and every little cog turned together (most of the time). My first impression of the startup culture was a little bit of a shock to the system, BUT I quickly grew to embrace this. At Zerto, whether it's your colleagues, peers, manager or the executive team, everyone is approachable; they listen and allow you to run with projects, change things you think can be better and also innovate. At Zerto, the culture is to embrace it and have fun along the way. Yes, the technology is great and what we are building here is incredible, but within Zerto, regardless of where you are in the world, we like to have fun and don't take ourselves too seriously. It is also a fast-paced culture, which is reflective of the industry; no day is the same and the learning does not stop at all. It is not un-common for me to be reading some form of article, manual, whitepaper or study guide while watching TV in the evening, or waking up suddenly in the night, with the answer to the problem I was trying to crack during the day! But I don't mind this, it is why we work in tech, and if you enjoy what you do then it's a bonus. I am a firm believer that you should enjoy your job, think about it, after all you spend 5 days a week doing it! What is perhaps different about Zerto is that the leadership team plans to retain this culture even through our projected growth for 2016 and beyond, I think it is this culture which attracts people to work at Zerto.
Excitement
When I joined Zerto our team in "Europe" was fairly small. In just over 18 months I have seen Zerto explode in growth; for example, last year doubling the business. For me, it has been exciting to see how a business grows, and also experience the challenges of this growth. The growth Zerto continues to see is incredible, but that is not without its challenges. Being in Zerto from a relatively early point and being part of a team driving this growth is pretty special I have to admit. I have learnt a huge amount, and this is mostly down to the team I am in; we are hard-working, ambitious and enjoy what we do. The word TEAM is key in that you surround yourself with people who can fill in the gaps of what you're not good at, and hopefully accelerate the areas where you are strong. It's incredibly hard to get good at everything, so it's best to know what you're GREAT at and leverage your team for the parts which you are not. In the lean mean world of startups the team is the key to success.
The relevance of Zerto in the modern day IT world has never been greater and as Zerto continue to innovate the software to do more it's a compelling story. You have to think about what we are doing here, this software keeps businesses running and their critical services, one of my customers runs an electronic patient record system, which if not accessible means staff cannot access records and patient care is compromised, we stop that from going down. That's pretty cool, are we influencing the industry? Are we changing the status quo of this perceived sector of DR? I think we are, and the growth of Zerto and our latest round of funding is showing that we are on the rise!
So as I finish this post I am pulling in to London Euston and now must face the dreaded London Tube to get to Canary Wharf! As I do it though, I am thinking about these things that make my job great and how it keeps pushing me to do what I love.
---