Zerto: IT Resilience From Las Vegas to Madrid
December 5, 2017
---
Zerto was global this past week, with teams headed to both AWS re:Invent in Las Vegas and HPE Discover in Madrid. Reporting back from their respective events, Carley Oberdoerster and Harry Smith share a wrap-up of what they saw, heard, and did over the course of the week. Read more below!
HPE Madrid: Envisioning A World Where Everything Computes
If I learned one thing this past week at HPE Madrid, it's that the future of the Enterprise will live or die by its data. To pace with the trajectory of Digital Transformation, a company must be able to continually mobilize and harness its data to drive business outcomes. This theme was present throughout the event and the main topic of the HPE general session. Meg Whitman, CEO of HPE herself said, "The Enterprise of the future will be a data drive, data fueled enterprise" and we here at Zerto agree.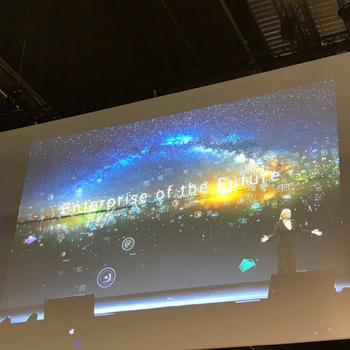 Without the ability to quickly and easily access, move and protect your data, you cannot realize the full potential of Digital Transformation. With IT infrastructures becoming increasingly complex, Zerto allows you to break through vendor lock-in, leverage hybrid and multi-cloud capabilities, and help you create IT Resilience to give you uninterrupted access to your vital data and applications.
How do we do this in collaboration with HPE? Zerto's IT resiliency platform is now available directly from HPE and HPE Channel partners.  Zerto paired with the added reliability of Hewlett Packard Enterprise's interop assurance delivers a complete, validated, and best of breed resiliency solution that supports all of HPE's Converged Data Center infrastructure, Hyper Converged, 3PAR and Nimble Storage, and HPE compute platforms to make Hybrid IT simple for both HPE and Zerto clients.
Back at the Zerto booth, the Digital Transformation theme was echoed in many of our conversations. In speaking to partners, customers and event attendees I had numerous discussions about the challenges they face; from juggling the needs of their businesses, to keeping up with aggressive SLAs, all while finding ways to be more efficient and innovate. Whether a migration project, data-center consolidation, or developing a cloud strategy; one thing remained top-of-mind for all – What does Digital Transformation mean for my business?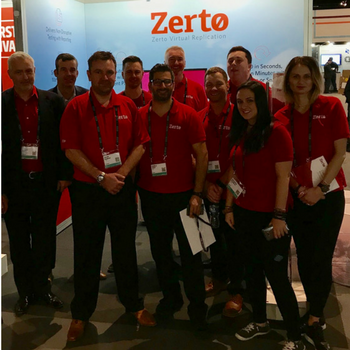 While the conversation about Digital Transformation continues throughout our industry, we know that data will be at the core of this shift and we're here to help you develop a game plan to meet the needs of your business as you continue to evolve.
See you again next year, HPE Discover!
~Carley
AWS re:Invent: Las Vegas
Zerto was in full force at the AWS re:Invent conference in Las Vegas from November 27th, all the way through the December 1st. I was at the event to help run the booth and give solution demos. In addition to all of us booth babes, we also had some execs on hand for customer meetings throughout the week. The atmosphere was exciting. The venue was huge and definitely involved a lot of walking (leave yourself some TIME!), and the conversations were excellent. I had the pleasure of talking to tons of existing customers, all kinds of prospects that were either sent over to speak with us or catch a glimpse of a demo and just HAD to know more.
Often times while at these events you know there will be quite a few passerby's that either aren't interested or don't have the time. It was a welcomed relief to find that the majority of the attendees coming by were genuinely interested in checking out our content and almost every single person that walked by loved what we were showing because the Zerto solution truly fits so many use cases in the IT Resilience space. Of course, word always gets out about how awesome our swag is, and we brought a nice supply of our fan-favorite t-shirts that went very quickly! Who doesn't want an awesome shirt you love to wear that is also super comfortable?!?!
What are some pieces I learned while there? AWS puts on a great event. Signage is very well done and they have lots of help on hand — making it very easy to get around and where you need to be. They treated the attendees and partners/vendors very well, including great meal options and availability. The vendors are very excited about their partnerships and our booth was no different. A continuous conversation we witness is how passionate OUR partners are to be working with Zerto. Creating strong solutions solving business challenges, along with the right cloud, service, re-seller, and alliance partners is what we do best and it shows. There are so many ways these complimentary solutions can bring your business to the top through datacenter migrations, recovery in the cloud, proactive and reactive disaster recovery, recovery from ransomware and file loss, and the list goes on. The built-in automation along with an extensive API gives total flexibility to solve your needs. Again, the excitement was contagious!
We left the conference and hit the ground running with lots of follow-up meetings and proof-of-concept deployments getting organizations up and running in under and hour so they can truly experience and ease and power of Zerto.
Thank you to everyone able to stop by and see us! Thank you to all of you customers that took time of your busy day to make sure you came over to tell us how much you love the Zerto solution! It was awesome to see the constant stream of smiles and reoccurring positive feedback throughout the week. We look forward to speaking with you again soon, and see you at the next conference!
~Harry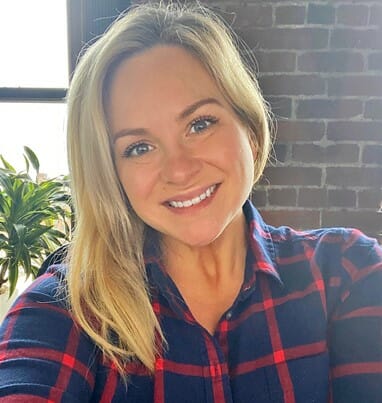 Carley leads Zerto's global digital strategy and demand generation function. Her focus is on ensuring Zerto's messaging and value is articulated across the online landscape as well as delivering content to enable customers, partners, and potential Zerto users to build IT Resilience for their organizations and keep their businesses running uninterrupted. Follow Carley on Twitter @Carls_Burgs or LinkedIn.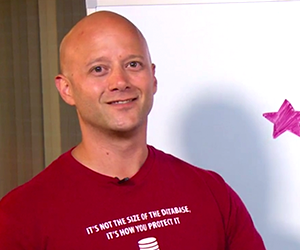 Harry is a Technology Evangelist at Zerto focusing on driving adoption of Zerto's enterprise class scalability and agility to organizations of all sizes and sectors — across clouds, hypervisors, and platforms. With 20 years of industry experience, Harry spent more than 8 years at VMware — 5 years in Professional Services as a Senior Consultant architecting and implementing private clouds and major datacenter migrations, and another 3 years in Technical Marketing focused on product integration and scalability with the vRealize and vCloud product suites. Follow Harry on Twitter @HarrySiii and LinkedIn.
---