Get "Wicked Smaht" at ZertoCON in Boston
April 7, 2016
---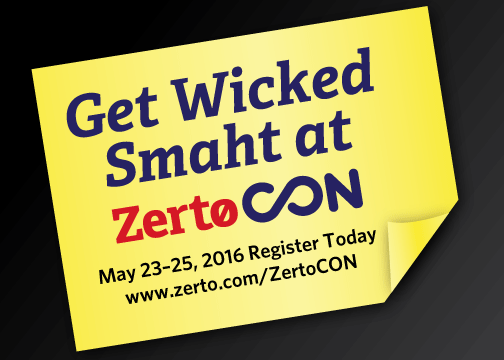 Unless you have been on Mars with Matt Damon, you know that ZertoCON, the 'Industry's Premier Business Continuity Conference', will be taking place May 23-25 in Boston. There are a few reasons why we chose to host our first conference in Boston, largely, because like everything we do at Zerto, we wanted to be revolutionary (haha).
That being said, there are many reasons we chose to host our event in Boston. First, and foremost, it is our hometown. Zerto is headquartered in Boston, we love this city and want to show it off. If you are in IT, then Boston is the place to be – we have lots of great tech companies here (Hubspot, Rapid7, CyberArk and Actifio), talent from some of the world's best universities, and Massachusetts is a great place to live and work.
Many of the speakers at ZertoCON are locals and in addition to their IT expertise, can offer some local perspective on doing business here. When you get here, talk to them about life here!
Plus, this is one of the greatest cities in the world, with many local attractions. There is Fenway Park, the oldest stadium in Baseball, which was home to some of the great ball players of all time: Babe Ruth (before he became evil a Yankee), Ted Williams, Carl Yastrzemski, Pedro Martinez, David Ortiz and more! We will be hosting a tour of the stadium on the first night of the event.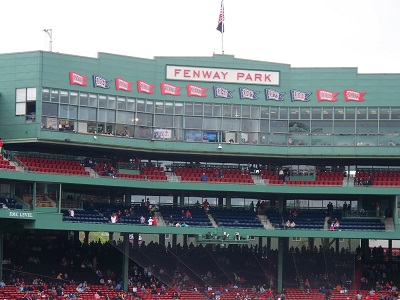 While in Boston you can enjoy the Freedom Trail, where you can explore the rich history of the American Revolution, an event which gives Boston its revolutionary spirit. Plus, see some of the beautiful historic buildings which highlight Boston's place as one of the original cities in America.
There is so much to see in our great city, and we hope you take some time to explore.  We have highlighted some of our favorite under the Boston section of the ZertoCON site – check it out.
So join us and get wicked smaht at ZertoCON in Bahston!
---