DR Wars Twitter Contest Winners
January 15, 2016
---
By Christina Bauer, Zerto Sr. Partner Programs Manager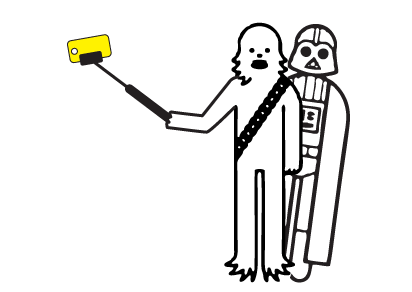 Like many of us here at Zerto, I'm a major Star Wars geek. So, I got super-excited when I was asked to run some Star Wars-themed promotions to celebrate Episode VII. We held more than 25 movie premieres for our partners, customers, and prospects around the globe. We're also about to hold some super-cool webinars.
However, if you're reading this far, then you really want to know about the #DRWars Selfie Contest! We had so many awesome participants, it was amazing! The rules were simple: whoever got the most re-tweets, got a BB8 Droid of their very own. And yes, we did have one person who killed it on retweets. Buuuuuuuuut, there were so many other awesome tweets and pics, we decided to give out honorable mentions because hey, it's our contest and we can do that!
We'll start with the big winner:
WINNER: Raphael Guichard, @rguich
You are a Twitter maven! 31 retweets, what an accomplishment! And nice sub-reference to Darth Vader's 'force choke' in your picture. Always a good addition.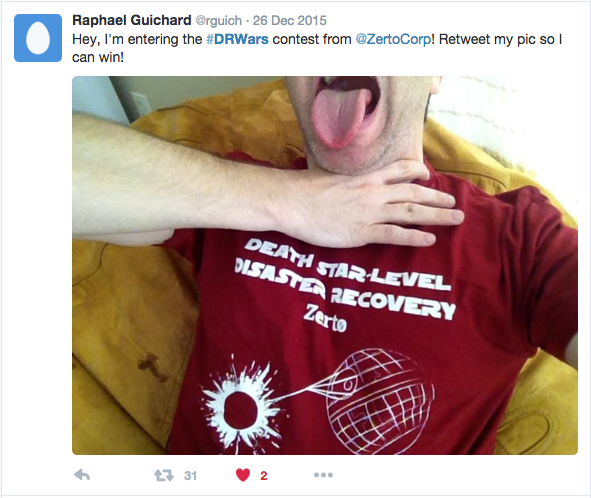 Raphael, you are our big winner of a BB8 Droid! Yes, there are a number of different brands out there and yes, we got you the cool one. Huzzah!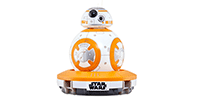 Now, on to our four honorable mentions!
#4 Kevin Simonton (@SimontonK)
Kevin, you had to be mentioned for your all-around classic pose. You have your light saber. You have your Zerto shirt. You have the Star Wars vibe. Kudos.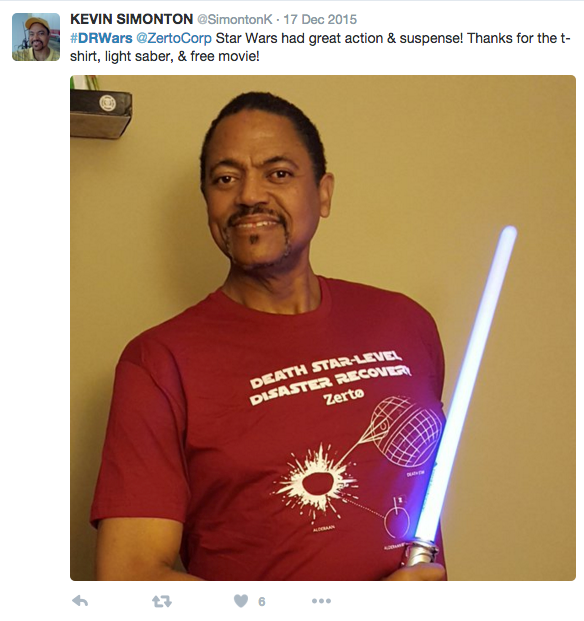 Therefore, you're winning a very cool Star Wars pen in the likeness of Darth Vader. It's a good deal, pray that we don't alter it further!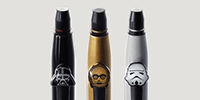 #3: Marc Mousseau (@eamusings)
Marc, you're receiving an honorable mention because you're the only person whose pic showed that you brought a date to the movie premiere! Nice work fighting against that lonely geek stereotype. Also, we love that your first name ends with a 'c'!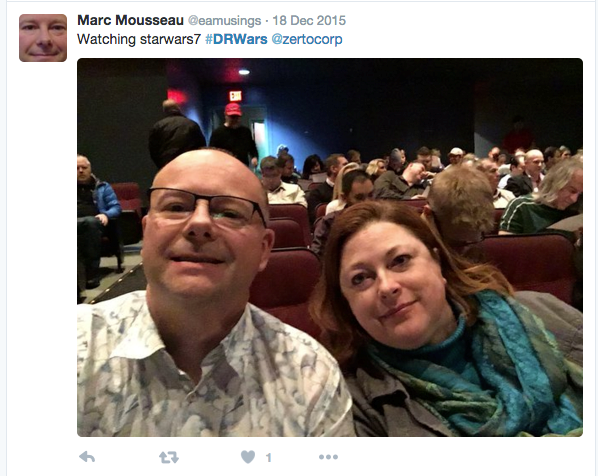 So, we decided that you needed a set of yoda golf club covers.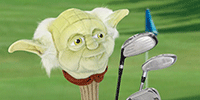 #2 dmttomb (@dmttomb)
You worked Twitter like a machine, and what you didn't get in retweets, you more than made up for in enthusiasm! Plus, the red hoodie gives you an emperor's royal guard vibe.
As a result, we're awarding you with a Boba Fett beer stein because why not?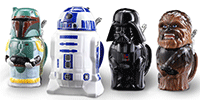 And our final honorable mention!
#4 Kelly Yu (@KellyHYu)
Talk about killing it! You had not one, but two storm troopers in that pic. And even more amazing, you showed off some killer photoshop skills in getting the Zerto logo into the scene. Way to read the directions!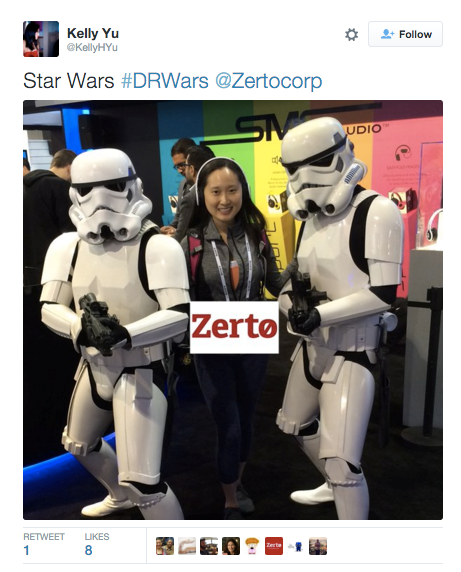 Great news! You're winning the new 'slice your hand off' Episode VII light saber! And it's retractable!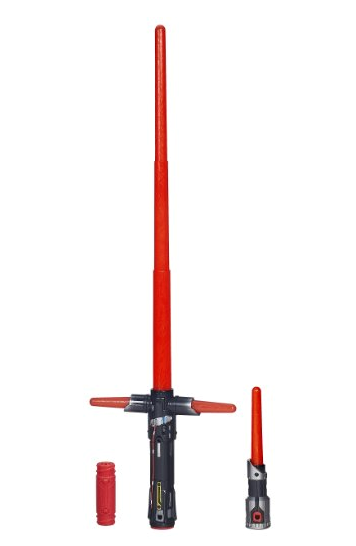 So there it is, folks, our single grand prize winner and awesome honorable mentions! If you're one of the winners, please tweet @Zertocorp or email me directly at Christina.Bauer@zerto.com.
Wondering about the winners from the movie premieres? Our team will be reaching out to them directly with more details.
May the force be with you…and be sure to register for our DR Wars webinars for more chances to win!
---