Zerto Virtual Replication 5.5 Demo: Showcasing Failback from Azure
August 31, 2017
---
Hopefully you're now in the know with some of what's new in Zerto Virtual Replication (ZVR) 5.5. If you need a quick refresher, head over to Ryan's latest blog here for a quick taste, and more here by Adam.
One exciting feature with ZVR 5.0, released near the end of 2016, was the integrated failover to Microsoft Azure. Customers were already excited about the opportunity to add Azure as a cloud destination for DR or migrations, and now ZVR 5.5 adds in the support to failback from Azure! This adds to that excitement by giving our customers the ability to failover as needed, and also get those workloads back on-premises should they desire to do so (not all customers actually want to move back, and sometimes keep on-prem as the new DR site).
Keep in mind that solution still supports the cross-hypervisor replication in the process as well. So whether you're running VMware vSphere or Microsoft Hyper-V in your datacenter, you can still replicate to and from Azure with either.
In the demo video below, I'll walk you through some of the 5.5 features showing a brief configuration of replication to Microsoft Azure, run a failover test that includes Virtual Protection Groups (VPGs) that are replicating back from Azure to on-prem, and show you a few of the other cool features such as One-to-Many protection that came with the 5.0 release (this means protecting one virtual machine in multiple VPGs, giving you total flexibility and freedom of choice).
Enjoy, and come back soon for more!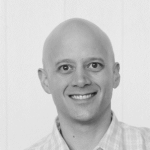 Harry is a Technology Evangelist at Zerto focusing on driving adoption of Zerto's enterprise class scalability and agility to organizations of all sizes and sectors—across clouds, hypervisors, and platforms. With 20 years of industry experience, Harry spent more than 8 years at VMware —5 years in Professional Services as a Senior Consultant architecting and implementing private clouds and major datacenter migrations, and another 3 years in Technical Marketing focused on product integration and scalability with the vRealize and vCloud product suites. Follow Harry on Twitter @HarrySiii and LinkedIn.
---