Zerto Unlocks More Benefits on Microsoft Azure with Zerto 8.5
November 10, 2020
---
The recent release of Zerto 8.5 brings new backup and VMware on cloud capabilities, giving users a fast and easy path to unlock the benefits of Microsoft Azure.
Everyone is looking for ways to move to the cloud, with all of the benefits and none of the usual challenges and fears. At Zerto, we understand that mobility, performance, and ease of use are key expectations for cloud users.
Through a strong partnership and design relationship with Microsoft, Zerto continues to enable organizations to quickly move to the cloud with the freedom, potential cost savings, performance and peace of mind they require. Zerto 8.5 introduces new capabilities that unlock two use cases:
Backup to Microsoft Azure
Disaster recovery for VMware on cloud with support for the Azure VMware Solution (AVS)
Unlock cost savings and reliability with backup to Microsoft Azure with Zerto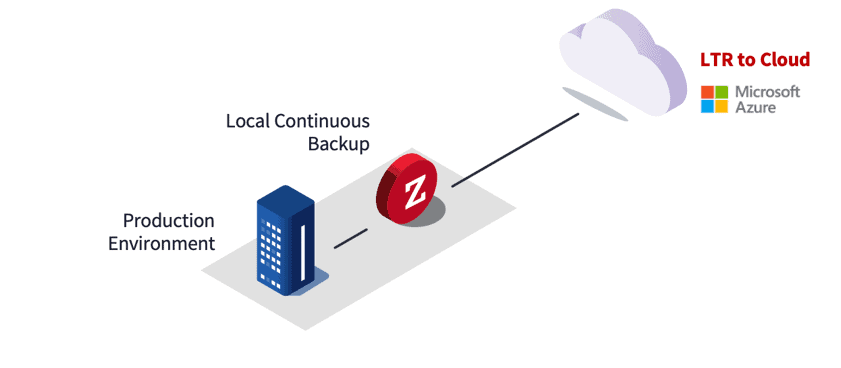 Years ago, organizations realized the value of moving disaster recovery to the cloud. So, why not backup? Retaining workloads for years in cost-effective Azure blob storage gives organizations a virtually infinite, inexpensive source of storage.
Zerto 8.5 unlocks Azure as a long-term retention repository for users. This means you can extend the key benefits of continuous data protection, like always-on replication and application consistency to Azure for backup.
Zerto introduced the Zerto Data Protection (ZDP) offering which delivers local continuous backup and long-term retention, priced for backup. Whether you're using Zerto for mission critical applications or backing up all your workloads using the new Zerto Data Protection (ZDP) license, backup to Azure will lower your TCO without sacrificing performance and ease of use.
Fastest way to the cloud: Zerto + Azure VMware Solution (AVS)
Many enterprises see the value of moving disaster recovery and data protection to the cloud. Yet, for VMware-based organizations, there could be challenges. For example, there may be a need to re-factor and re-architect applications to work in the cloud, not to mention the expertise, time and resources required to execute a successful move to the cloud.
This is  where VMware on public cloud delivers the fastest way for organizations to unlock the value of the public cloud, while still maintaining a native VMware environment. Zerto announced support for the controlled release of Azure VMware Solution, a VMware Certified Cloud Provider.
This means you can unlock the value of Zerto's continuous data protection (CDP) for your AVS solution, delivering accelerated recovery times, ease of use and the simplicity of a software-only platform.
Zerto adds to its cloud data management story
Zerto unlocks a new cloud strategy for organizations looking to take the next step. With Zerto, you gain full mobility, protection and recovery to and from VMware on public cloud, along with traditional public and private cloud models.
Learn more
Want to learn more about how Zerto works with Azure? Visit this interactive page.
---