Preparing Azure for a Zerto Cloud Appliance Installation – Part 2: Networks and Subnets
December 29, 2017
Est. Reading Time: 3 minutes
---
This is the second post in the "Preparing Azure for a Zerto Cloud Appliance" series.  In the first post in this series, we created a Resource Group.  In this post, we'll add a network and some subnets.
Networks and Subnets
Back at the main menu on the left, go to Virtual networks. You will be creating a Virtual network much like the way you created the Resource Group.
Click +Add to add a new network. Give your network a name. I used ms-ignite-net and add the Address space. I changed the IP address to 10.2.0.0/16 from /24 because I want to create some subnets.
Be sure to select Use existing Resource group and add in the Resource Group you created. I'm using ms-ignite-rg. Use an Azure Region that is closest to your data center that will be connecting to Azure to improve performance.

In the Subnet, I changed it to 10.2.1.0/24 and named it Demo1 Subnet.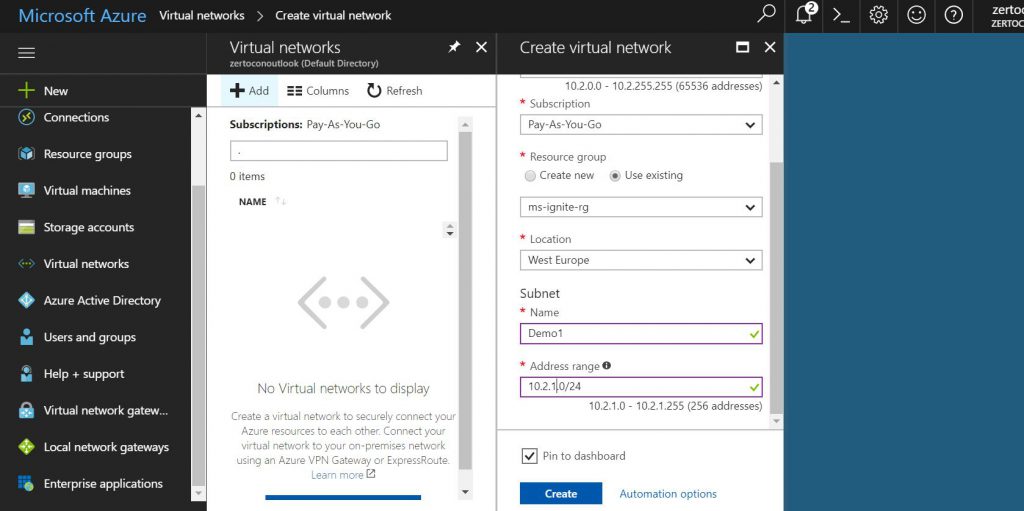 Click Create to create the network. When it is complete, click on Subnets to open up the Subnets configuration menu.  I'm going to add 4 Subnets.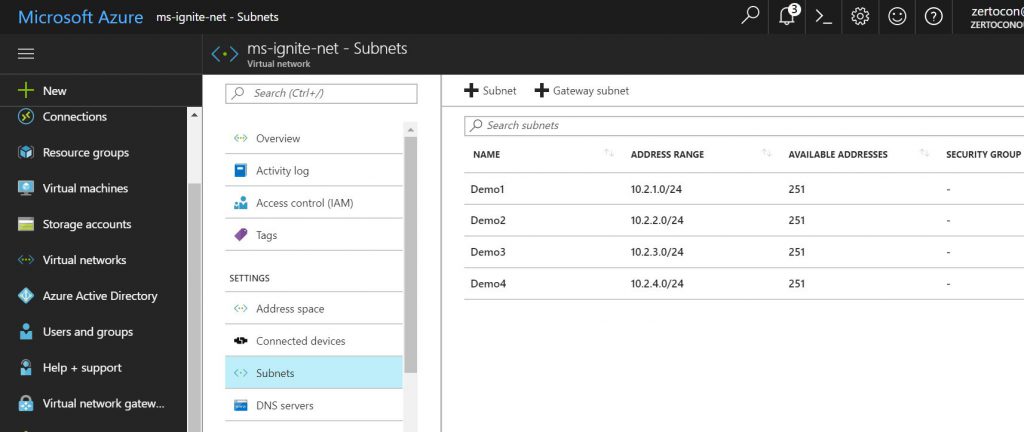 To add the Subnets, you click the +Subnet button. I wanted to use a series of /24 subnets in this network.
You don't have to associate Network Security Groups or Route Tables in this step; however, you have NSGs or routes created already, you can can do it now. You also can add them later.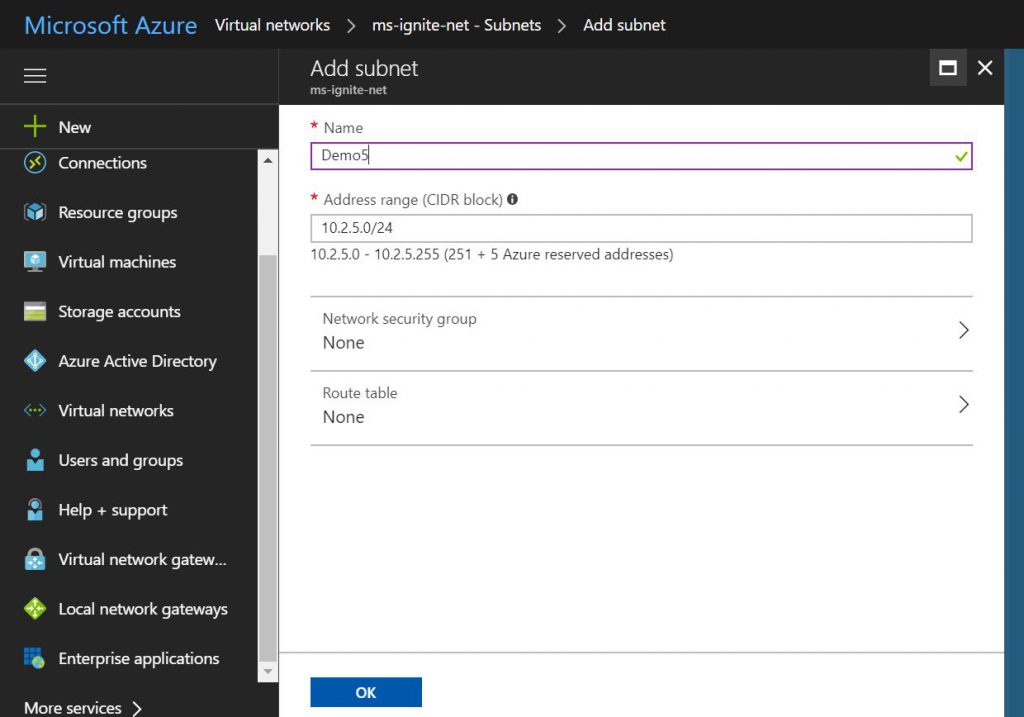 Now we have the network and subnets we need. In the next post in this series, we create some Network Security Groups and associate them to the subnets.
– Shannon Snowden, Senior Technical Architect at Zerto. Shannon focuses on two primary areas: develop and articulate the technical product message and develop strategic business partnerships with key technology vendors and service providers. Also a regular speaker at events, podcasts and webinars. He has been a delegate for Tech Field Day and a judge for Best of VMworld.
---