More than DR: 366 Days a Leap Year
February 29, 2016
---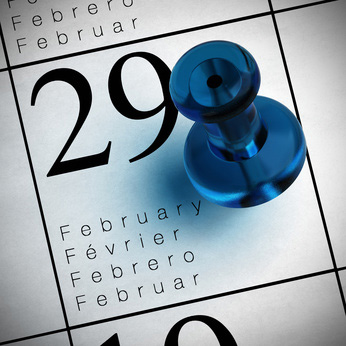 Throughout our More than DR series we like to discuss how Zerto provides you with a solution that is more than just disaster recovery. In this edition, let's talk about IT resiliency and how that takes you to the next level in protecting your data all 366 days of the leap year!
The Zerto Cloud Continuity Platform enables seamless flexibility and manageability of data and applications whether they reside on-premises, at any cloud service provider or on combination of both, known as 'hybrid-cloud'. The ability to move data around different platforms prevents users from lock-in to any sort of technology, thus taking away the fear of product updates, future-proofing investments and empowering IT department to be ready for whatever comes next.
To further empower users, another capability that our solution provides is non-disruptive testing. The ability to test anytime lets IT departments breathe easy because they are confident that the failover or migration will work when disaster strikes.
With Zerto's Always on Protection and the Point in Time Journal, a user is able to recover to specific points in time, every few seconds, up to 14 days prior. The ability to recover to any journal checkpoint, allows users to calmly complete a data restore prior to whatever data corruption may have occurred.
We know that, on any given day in a normal 365 day a year calendar, protecting your data from any one threat can be daunting. So with our More than DR approach, you can breathe easier all 365 days, and even when the calendar decides to throw in an extra one, you can breathe easier 366 days a leap year!
Use your extra day today to test out our free trial!
---