ZertoCON 2019 Day Three: Zerto Closes Strong on A Grand Ole Show in Nashville
May 23, 2019
---
Wow! What a tremendous three days it's been in Nashville! From the delicious eats to the boot-stomping country music, to inspiring keynotes, gracious customers and partners alike, our last day of ZertoCON 2019 ended on a high note.
Our final guest speaker, Phil Goodwin, research director at IDC, offered an insightful look into The State of IT Resilience where he explored new findings, trends and his predictions on the future of IT and business resilience. He encouraged everyone to involve business leaders and executives in DR planning. This will be important because his survey found that over the next two years 93.4 percent of respondents are likely to pursue convergence of backup and DR tools to eliminate redundancy.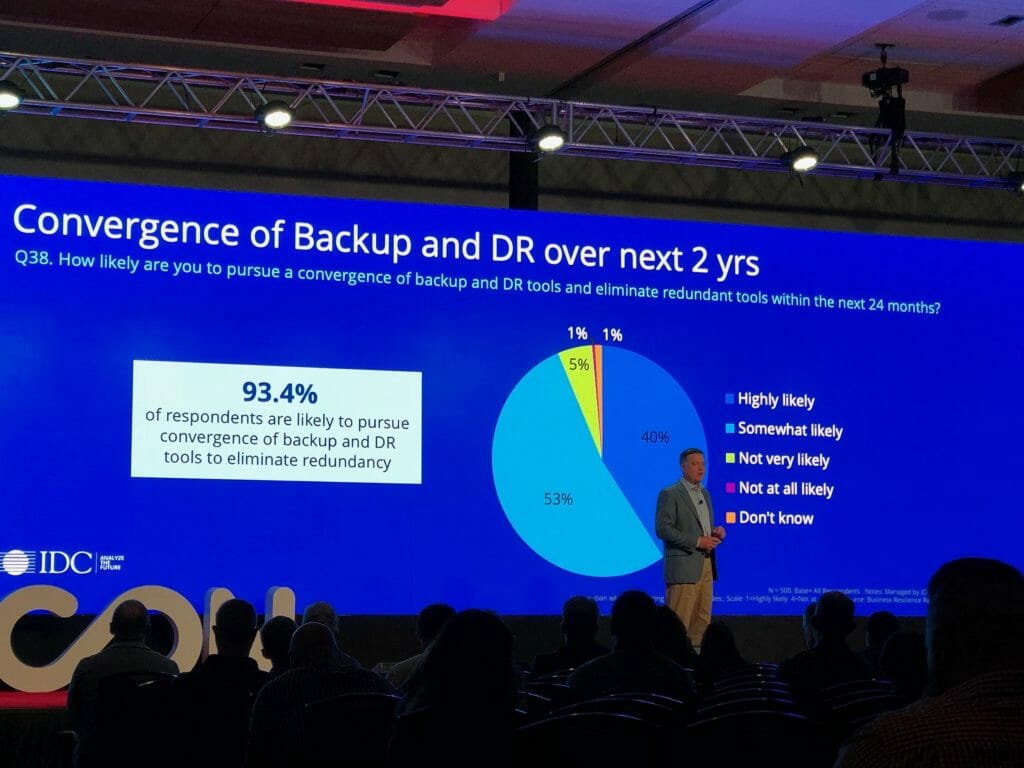 In the last keynote of the conference, Rob Strechay, SVP of Product, Zerto, discussed where Zerto has been and where we are going. Last year at this conference we promised Zerto 7, and this year we are happy to be able to say, we delivered.
Rob, with the help of Technology Evangelist Gijsbert Janssen van Doorn, detailed Zerto's new converged IT Resilience Platform, including enhancements to DR, backup, multi-cloud and hybrid cloud, migration capabilities, orchestrations and analytics. It's one platform and one license to protect, place and retain your data.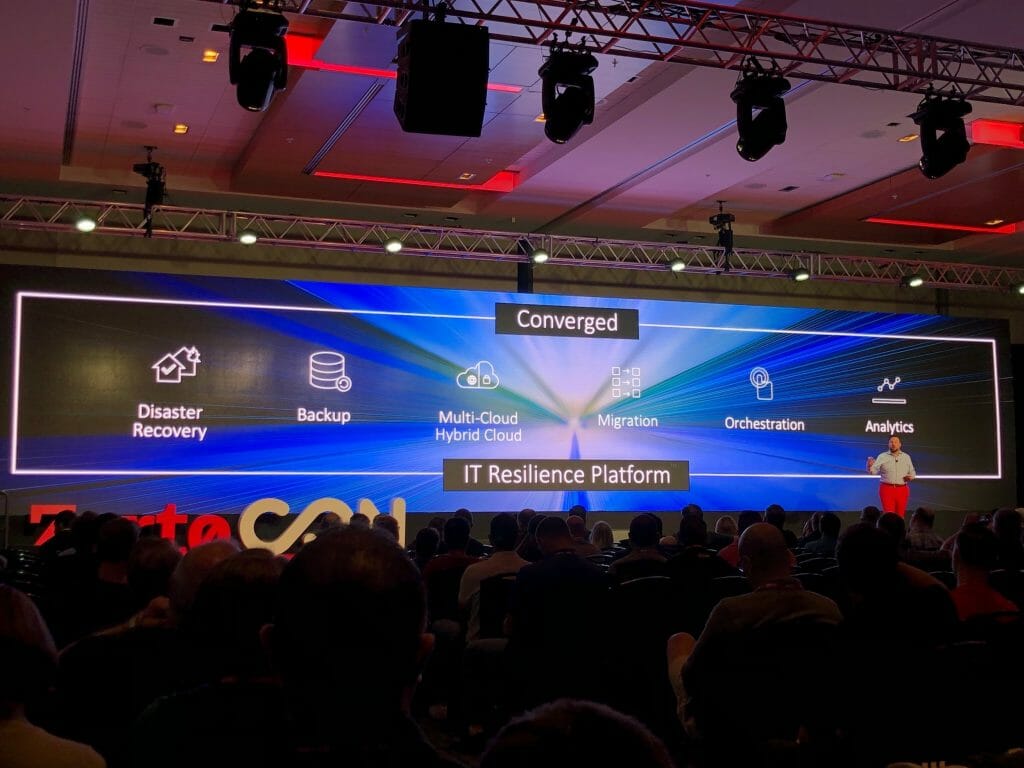 Between keynotes, there were packed breakout sessions, giving customers the chance to learn from Zerto's many partners and company experts. The sessions ranged from technical how-to's to certification labs that sparked new approaches to delivering IT operations without disruption, while enabling digital transformation. Highlights included:
AWS, You Got What I Need
Good Migrations
She Thinks My ZVM is Sexy
Oops!…I encrypted it again
Achy, Breaky Backup
Guitars, Cadillacs and Zerto Analytics
Visit ActualTech Media's Live @ ZertoCON page if you want to experience an in-person feel from the conference and view in-depth interviews with the keynote speakers and more. The ActualTech team live streamed the event and have shared highlights from last three days.
All in all, it's been an amazing three days at the Music City Center in Nashville! As ZertoCON 2019 comes to a close, we'd love to hear your feedback. Just as soon as we return home, it will already be time to start planning for an even bigger and better ZertoCON 2020. And as you guessed it, it will be even more of a showstopper! Make sure you plan to be there with us too – it wouldn't be the same without you!
Thanks again to all our sponsors, partners and customers for making this year's event a solid gold, smash hit.
---