Sydney Airport Outages Leave Customers Frustrated and Airlines Under Scrutiny (Again)
March 9, 2018
---
Sydney Airport (Australia's largest airport) was in chaos again yesterday, causing major disruption by delaying passenger processing in both the international and domestic terminals. 'Technical issues' were spruiked as the root cause but unfortunately, this isn't the first time this has happened, or even the second. Airport outages are becoming more frequent not only in Australia, but globally. But how does this keep happening?
There's no denying that some industries are under more scrutiny than others — and airlines and airports are definitely one of these as they provide the goods and services we rely on a lot as we are often emotionally invested, whether we are travelling for work or leisure.
However, organisations all around Australia are struggling to respond to the skyrocketing demand for '24/7 – always on' IT services. Delivering data availability is complex, which is why I'm not surprised that these outages are occurring so frequently.
Service disruptions can have disastrous consequences for an organisation from both a financial and reputation standpoint. We've all seen how quickly travellers have taken to social media to vent their frustrations when an outage occurs, causing massive backlash for the airline and/or airport.
True IT Resilience comes from managing the planned and unplanned – every system that touches an organisation's customers and should be prioritised. The assumption that "I won't be affected by an outage" no longer holds true. Any organisation, in any industry, is at risk of service interruption, so organisations can no longer afford to be complacent and rest on their laurels.
The key for any organisation to get back on their feet more quickly is to be prepared for disruption, instead of surprised by it. It is now critical for organisations to have a holistic mindset when it comes to their business continuity and disaster recovery (DR) strategy.
Not only should DR represent a critical facet of an organisation's overall IT resilience plan, it can play a key role in enabling a broader cloud strategy while helping businesses by reducing risk exposure and optimising operating cost models. Organisations need to be able to rapidly recover and get their business operations up as quickly as possible in the event their business systems go offline.
Even a few seconds of downtime can cost businesses tens of thousands of dollars by way of lost revenue from an application being down and unable to transact or incurring fines from a compliance failure. According to Gartner, the average cost of IT downtime is $5,600 per minute and as much as $540,000 per hour at the higher end. In an 'always on' economy, organisations cannot afford hours or days of downtime – which is why traditional backup technologies are falling short.
Gone are the days when traditional backup technologies were sufficient to deal with an outage. In today's fast-paced world, continuous data replication that can capture every change, every second in real-time and that will allow for fast recovery within minutes of an outage is key for an organisation to getting back on its feet quickly.
Whether the outage has stemmed as a result of human error, power outages, software or hardware issues, it needs to be dealt with urgently to minimise impact to customers.  The cost of investment in a truly resilient disaster recovery platform is exponentially less than the cost of having to fix the situation after it occurs, so doesn't it pay to get it right from the start?
-Sean Abbott, Country Manager for Australia & New Zealand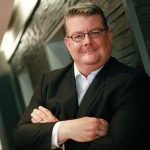 ---