Unleash Resilience,
Defy Disruption
In today's ever-changing landscape, businesses face constant threats and disruptions. For example, the rise of ransomware poses a growing threat, but it's important to recognize that ransomware is just one piece of a larger data protection puzzle.
The explosion of data and accelerated adoption of cloud introduces a new layer of complexity to data protection strategies. At Zerto, we've built a cutting-edge data protection and recovery solution that allows you to achieve true resilience.
Of businesses have suffered a data-related disruptions in last 12 months¹
Days on average to recover from a ransomware attack²
Expected increase in the number of ransomware attacks by 2025³
Whether private, hybrid, or multi-cloud environments, we help you safeguard your data, maintain business continuity, and stay one step ahead of any disruption or cyber threat.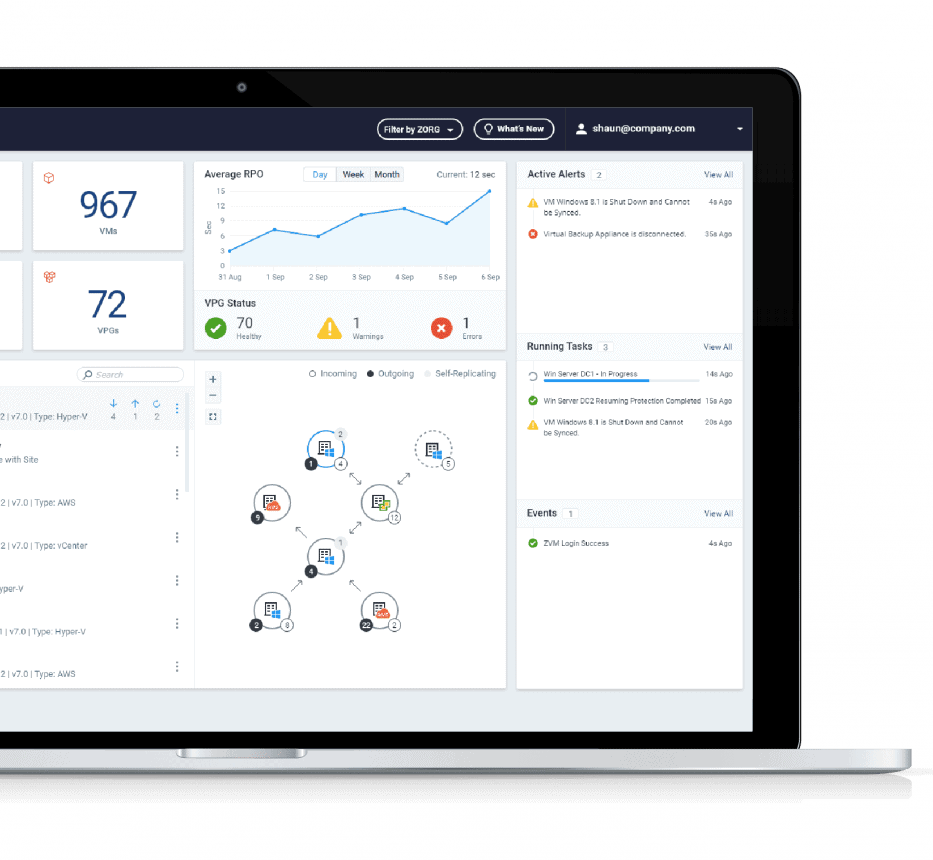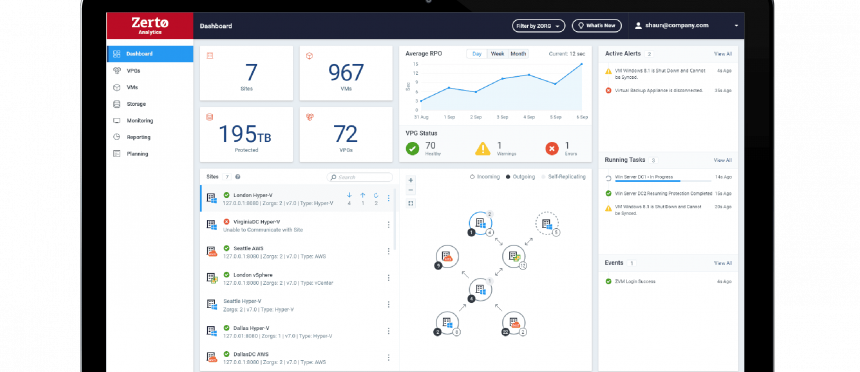 Continuous Data Protection
Real-Time Replication & Detection

Journal-Based Recovery

App-Centric Protection
Orchestration and Automation
Orchestration

Automation

Non-Disruptive Testing
Public, Private, Hybrid

Cloud Native

HPE GreenLake
Ease of Deployment

Flexible Architectures

Analytics & Reporting
Your Command Center for Data Protection and Disaster Recovery
Be Ready to Protect Your Environment in Minutes
Easily install Zerto into any enterprise environment without downtime. The simple wizard-driven installation is completed in minutes with just a few clicks of the mouse.
"We were up and running within the same day of Zerto deployment. We had six servers backed up in one day, and a recovery time of 6 to 8 seconds. It was incredible."
Drilling Services Company
IT Manager
Zerto Easy Install and Configuration 2
To exit, click outside the video
Liked What You Saw? Get More!
Select one of the options below to further learn about Zerto and experience it firsthand.
Access the labs to easily see what Zerto can do. No install and no time limit!
Try Zerto your own way, in your own environment, and run your own use cases.
Get a customized demo with our engineers and get your questions answered.