Zerto for Microsoft Hyper-V
Replicate any virtual machine (VM) in Microsoft's System Center Virtual Machine Manager (SCVMM) to automate data recovery, failover, and failback
Simplify Business Continuity and Disaster Recovery for Hyper-V
The Zerto approach to disaster recovery and cross-hypervisor replication ends vendor lock-in.
Unmatched Compatibility with Microsoft Hyper-V
Zerto is the answer for Microsoft Hyper-V environments. The always-on replication engine enables you to replicate any virtual machine (VM) in Microsoft's System Center Virtual Machine Manager (SCVMM), empowering you to automate data recovery, failover, and failback—with no storage configuration and no agent installation required. It's that simple.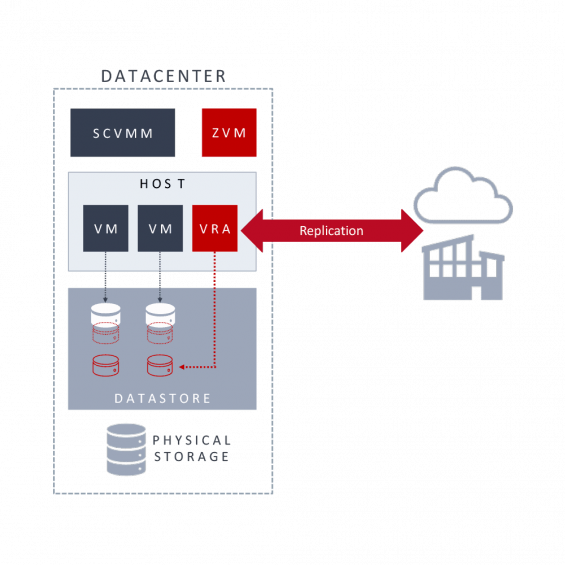 Microsoft Hyper-V Replication without Storage Constraints
Zerto's software-only platform for Hyper-V protects at the VM and VMDK level, enabling you to make protection decisions without storage constraints.
Replicate single or multiple VMs.

Protect multiple virtual disks connected to the same VM.

Recover immediately with the click of a button.

Deliver consistent protection across your company and across multiple sites.
Enterprise-Class Replication for Hyper-V
Replacing legacy array-based replication solutions, Zerto for Hyper-V provides the flexibility, scalability, and ease of use required in the virtual world—without compromising the functionality needed to protect mission-critical applications.
Achieve recovery point objectives (RPOs) of seconds with always-on replication.

Recover applications instantly and automatically with recovery time objectives (RTOs) of minutes.

Protect thousands of VMs with scale-out replication architecture.

Eliminate snapshots and reduce application performance impact. Recover from logical or operator errors with journal-based, point-in-time recovery.

Take advantage of non-disruptive failover testing to prove recoverability.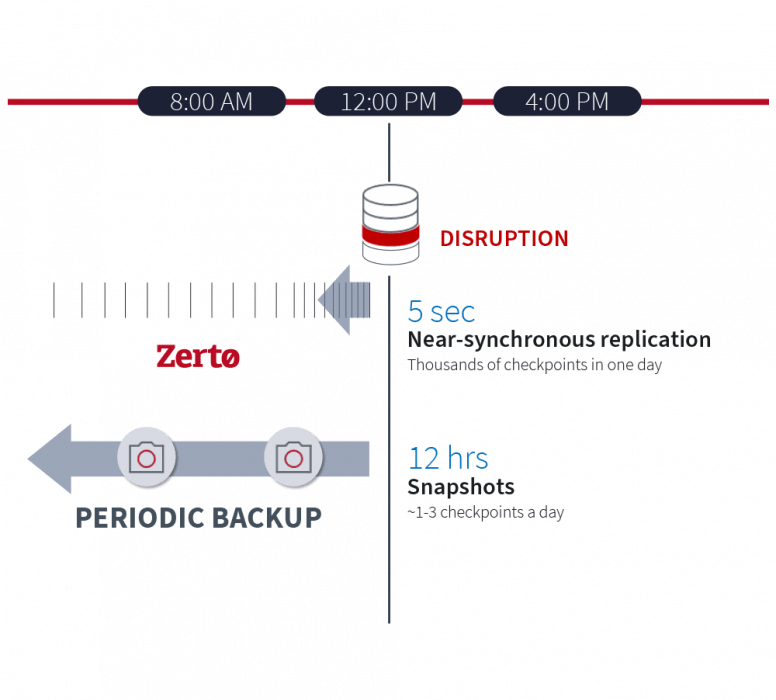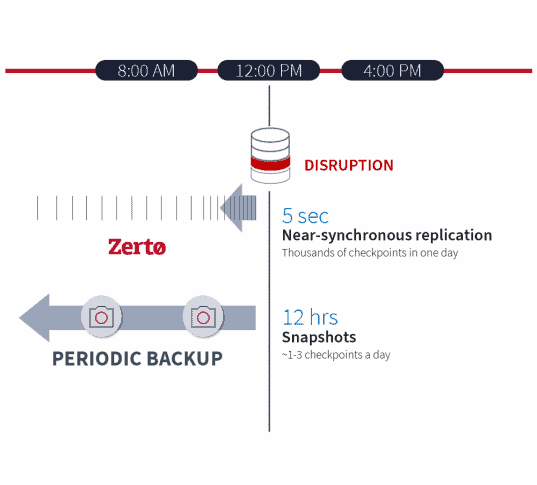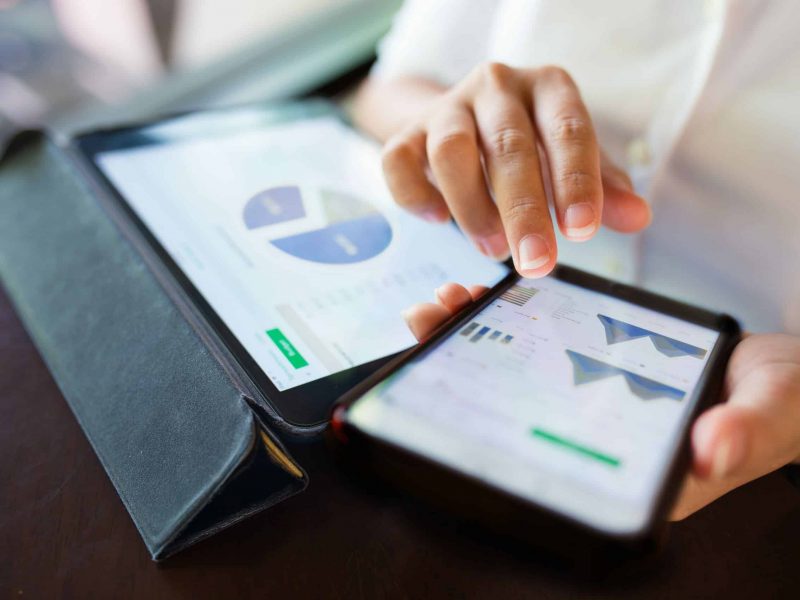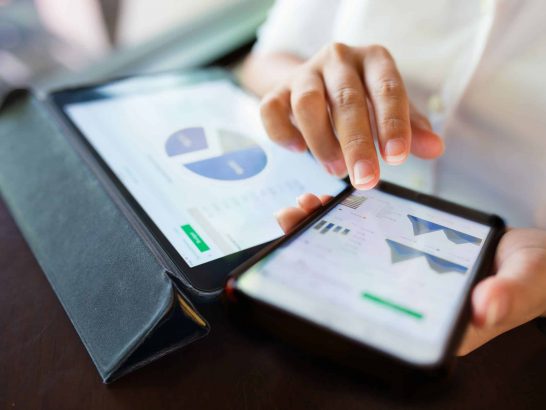 Deep Integration for Unrivaled Hyper-V Performance
Zerto's strategic alliance with Microsoft unlocks the full potential of Hyper-V, giving you access to the best of our deepened integration for continuous data protection. All of this combines to offer unparalleled resilience for Hyper-V workloads.
The Best Solution for Hyper-V Environments
"Zerto's support for different hypervisors is a valuable feature because we have a mixed bag. We have VMware and we have Hyper-V. For us, that was extremely critical when we made the decision. We wanted a single tool that is able to replicate all our virtual servers. At this point, I think the only tool on the market that can do that on-premise is Zerto."
Marian Lakov, Enterprise Architect
Transportation Company
Want to see more? Schedule a demo customized to your unique needs.
Want to give Zerto a try? Get a free 14-day license and step-by-step instructions on deploying Zerto in your environment.
Cross- Hypervisor Replication with Zerto
Learn about Zerto cross-hypervisor replication & recovery for Microsoft Hyper-V and VMware vSphere.
Application-Centric Protection
Learn how you can get consistent recovery of an entire application across VMs with Zerto.
The Fastest Way to the Cloud for Hyper-V
Gain understanding of the driving factors behind why the cloud is being adopted en-masse, as well as advice on how to begin building your own cloud strategy.