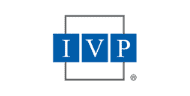 IVP
With $7 billion of committed capital, IVP is one of the premier later-stage venture capital and growth equity firms in the United States.  Founded in 1980, IVP has invested in over 400 companies with 114 IPOs.  IVP is one of the top-performing firms in the industry and has a 39-year IRR of 43.1%.  IVP specializes […]
83North
83North , formerly Greylock IL, is a global venture capital firm with more than $550 million under management. The fund invests in exceptional European and Israeli entrepreneurs, across all stages of consumer and enterprise companies. With offices in London and Tel-Aviv, 83North is the sum of the latitudes of these two main hubs of operation. […]

Battery Ventures
Battery Ventures invests in technology-driven companies run by exceptional individuals and management teams. For more than 25 years, it has partnered with great entrepreneurs across stages, sectors and geographies. Its mission is to support these entrepreneurs as they build extraordinary companies.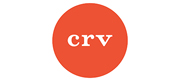 CRV
CRV is one of the nation's oldest and most successful early-stage venture capital firms and seeks to invest in consumer and enterprise technology companies.  Founded as Charles River Ventures in 1970, CRV takes a value-added, hands-on approach to support its portfolio companies, and its investment partners are focused on helping to build world-changing companies that […]
Harmony Partners
Harmony invests in remarkable companies at the expansion stage, helping entrepreneurs craft the ideal financing with a flexible check and streamlined process. Since 1993, the founding partners have invested over $550 million in 65 companies including ComScore, Coremetrics, E*Trade, Intersect ENT, Priceline.com, Scopus, SS&C, and Swype. For more information on Harmony Partners, visit here.
RTP Ventures
RTP Ventures, an affiliate of ru-Net Holdings, is an early stage venture capital firm. Investing globally out of offices in New York, Boston and Moscow, we support entrepreneurs building innovative technologies with a focus on cloud computing, software as a service, and enterprise infrastructure. For more information, please visit our website at www.rtp.vc.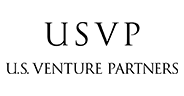 U.S. Venture Partners
U.S. Venture Partners (USVP) is a leading Silicon Valley-based venture capital firm, helping entrepreneurs build world-class companies since 1981. USVP focuses on early stage opportunities in sectors where the Partners have the domain expertise, operating experience and network of relationships to contribute to the success of an enterprise.