Free Trial is the Best Way to Evaluate Zerto in your Own Environment.
The free trial gives you complete access to the Zerto Platform for 14 days, giving you plenty of time to evaluate and test Zerto any way you want based on your specific use cases.
Fill out this form and to get your request in.
Zerto installs in under an hour, with no disruption or downtime
Steps to access the Free Trial
Fill out the short form on the right
Receive an email with instructions on how to download the software
Get activation license as well as full documentation
Access to the latest-and-greatest version of our Zerto Platform for the duration of your trial. Explore, on your own time and on your own infrastructure. Experience industry-leading features such as:
Continuous data protection (CDP) with always-on replication
Non-disruptive failover tests, live failovers, and migrations
Granular point-in-time recovery of files, folders, and VMs
Consistent protection of complex multi-VM applications
One-to-many replication for mix-and-match protection to different datacenters
Should I use the Free Trial to protect my current production applications?
No. The Zerto Free Trial is for you to test Zerto's capabilities and to get familiar with the product. We recommend users utilize paid Zerto licenses with support to ensure optimal experience and complete protection.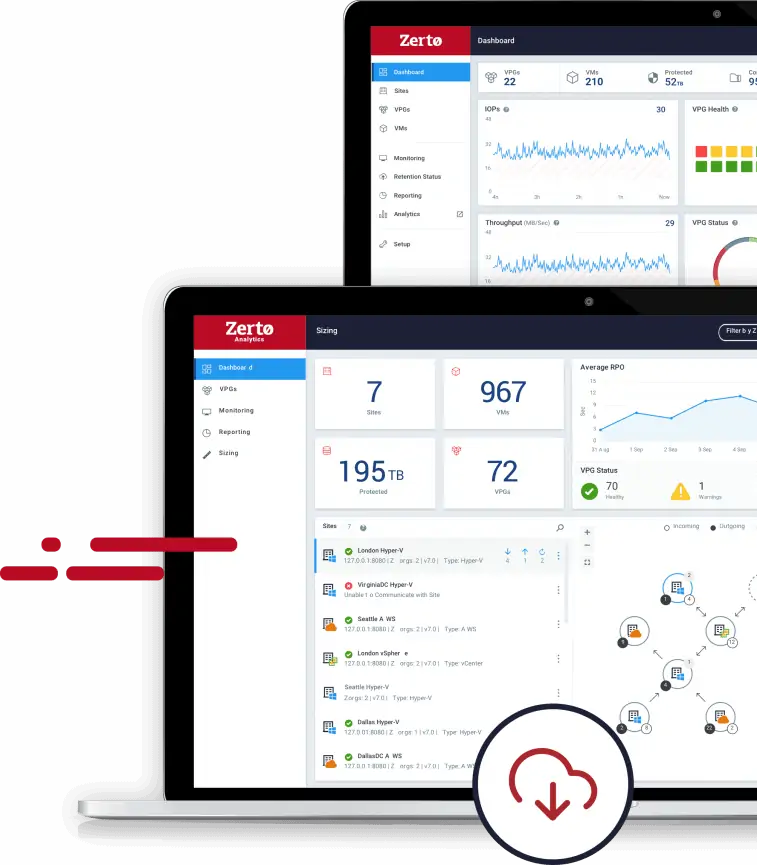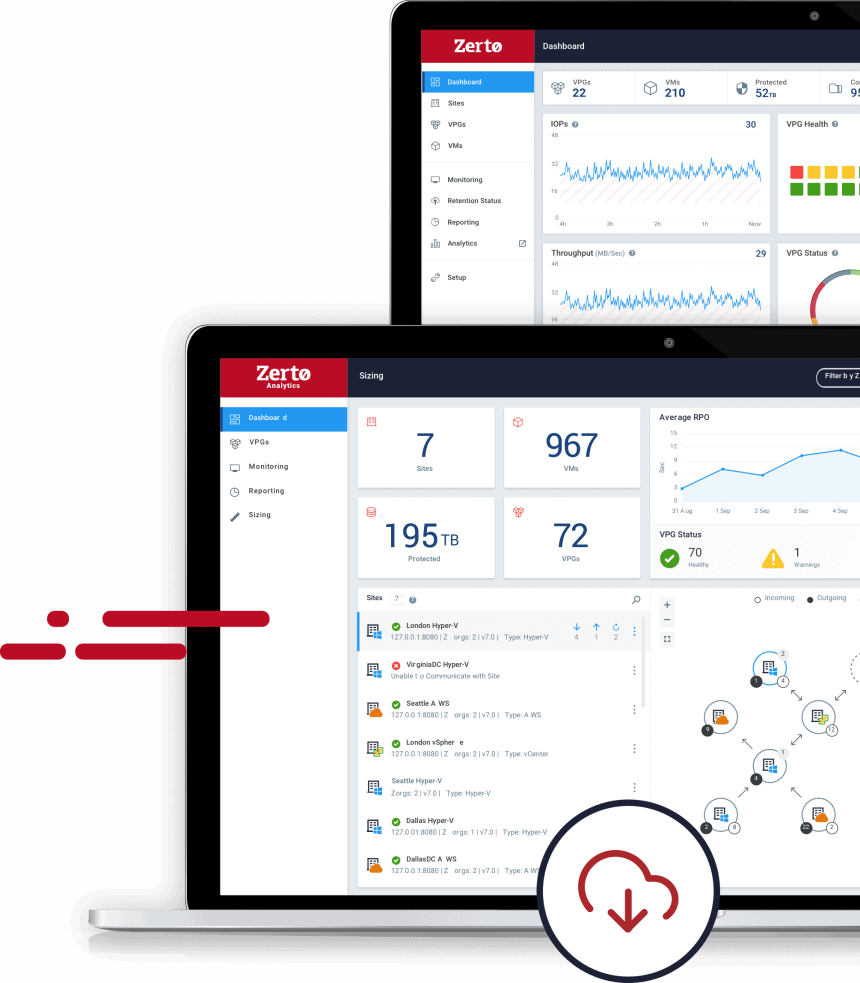 Want to jump in even faster?
Perfect for those looking to learn about the critical features & functionalities of the software.
"…there's no better way to get started with Zerto than experiencing it firsthand in a hands-on lab. They're available anytime, with on-demand access to suit your schedule."
Zerto
Kevin Cole, Head of Learning & Enablement