5 Reasons to Switch from VMware SRM with vSphere Replication to Zerto
Are You Using VMware Site Recovery Manager with vSphere Replication or Evaluating It against Zerto for Backup?
Using VMware Site Recovery Manager (SRM) with vSphere Replication is complex and expensive. Zerto for backup, however, saves you money and reduces complexity. Zerto is a comprehensive backup solution with true continuous data protection (CDP) that secures your always-on assets with a software-only solution. It's ready to protect you right out of the box—no integration required.
Learn how Zerto goes beyond an SRM with vSphere Replication to provide:
Continuous data protection

Consistent recovery for your applications

Orchestration and automation

Ransomware resilience

Granular recovery

Application-centric, consistent recovery
Review this detailed comparison to see how your SRM can do more.
Zerto vs. VMware Site Recovery Manager with vSphere Replication—Competitive Comparison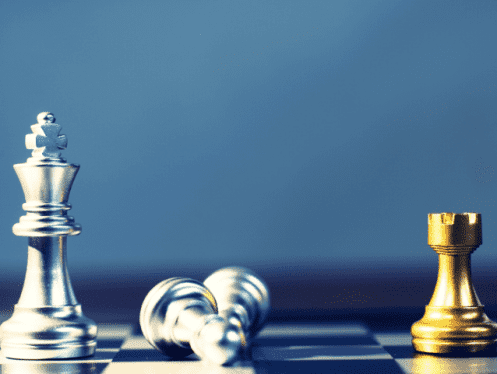 To save you time and money, your data recovery and backup software should protect your data while reducing operating complexity. Zerto does this by combining backup, disaster recovery (DR), application mobility, and ransomware resilience in a single platform that scales automatically. In contrast, SRM with vSphere burdens your environments with an unnecessary load. Additionally, an SRM with vSphere has no backup or long-term retention capability. Zerto's industry-leading CDP and backup capability give you long-term retention with RPOs of seconds and RTOs of minutes.
Reduce your total cost of ownership and operating workload with a backup solution that has:
Comprehensive, software-only data backup and recovery

Automatic scalability with interactive planning

Application-centric recovery supporting multiple VMs

A vendor-agnostic approach, with native cloud replication
Need more details? Discover five reasons to switch from VMware to Zerto.












"Zerto's replication is superior to anyone else's out there. It's faster, simpler, and effective. I don't think I could get as low an RTO and RPO with any other solution other than Zerto."
Daniel Hereford, Chief Information Officer, SmartBank
"Zerto has been instrumental to our DR operations when it counts. Easy to use and manage as well. Simply put: it just works."
Senior Network Administrator, Consultant, Finance Industry
"Reduce cost and complexity of application migrations and data protection with Zerto's unique platform utilizing Continuous Data Protection"
The Casey McGee, VP of Partner Development, Microsoft
Get the Competitive Comparison Now
Read our datasheet to learn about 5 advantages that Zerto has over VMware Site Recovery Manager with vSphere Replication.